Kaseya says Datto acquisition has been critical for delivering partner savings
The Profit Fuel exercise has been delivered to around 250 partners already and delivers savings of 30-40%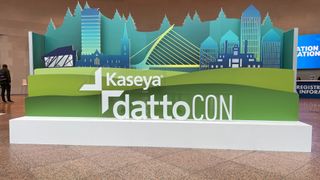 (Image credit: Future)
Kaseya CEO Fred Voccola has said that acquiring Datto and its technology has been crucial in delivering Profit Fuel - the company's offering that delivers 30-40% savings for MSPs.
Profit Fuel is an exercise delivered by Kaseya to service-provider partners and was only just getting off the ground at the end of 2022. Now, around 250 sessions have been delivered, Voccola said, and "the results are outstanding".
Taking around four hours of an MSP's time, split across three to four sessions, Kaseya professionals work with partners to audit their tech stacks to find improvements.
Using its own IT Complete platform as a comparison tool, Kaseya then shows MSPs where they may be overspending on technology they can get cheaper through IT Complete.
IT Complete 2.0 - the latest version - is the company's flagship MSP platform. It is comprised of 36 modules (software services) and if a partner is using a different product that does the same function, the company believes it can offer its own equivalent module for less money, significantly affecting MSPs' revenues.
"The numbers come out to be usually about 30 to 40% of their total kit spend is saved," said Voccola to ITPro. "The average MSP spends 20% of their recurring revenue on the kit to deliver that revenue, and if there's an IT Complete MSP, they'll save around 33% compared to a non-IT Complete MSP.
"So, what that means is we're going to grow, we're going to save them 6% of their recurring revenue, maybe 7% of their recurring revenue. The average MSP has a 15% profit margin. You do the math, we will grow an MSP's bottom line profit [by] 50% without them adding a single new customer."
Profit growth is generally determined by either increasing revenue or reducing costs.
Kaseya believes its IT Complete 2.0 platform, which has become 'complete' since acquiring Datto's technology, plugging the gaps with tech Kaseya was previously missing, will in most cases save an MSP significant sums.
"For an MSP reducing costs is hard because you don't want to get rid of the engineers, the technicians that are serving your clients," said Voccola. "So we give better, more integrated kit at a lower price. And we will grow your profitability [by] 50% without adding a single new customer."
One year since the Datto acquisition: The CEO's view
Just over a year to the day, Kaseya closed its $6 billion deal to acquire Datto, a giant move that significantly shaped the IT channel. Since then, Kaseya has acquired three other companies including audIT, ConnectBooster, and Vonahi Security.
It has also announced thousands of additional hires globally to expand existing offices and populate new ones, like a new contact center in Orlando, created to support the increased offerings the acquisition has afforded Datto.
The past 12 months have been very busy for Kaseya, it's fair to say, but everyone is still talking about the Datto deal from last summer. Asked about how the acquisition has been managed, Voccola told ITPro that he's pleased with how everything has unfolded.
"The acquisition has gone very well; it's exceeded the financial expectations… it's about 130% of the target. We got the growth of Datto back into, I believe, if you include everything, in the low 30% range. When we acquired them, I believe it was around 12-14% is what they were… so we've done a good job there. We did that with a lot of investment."
Kaseya took Datto private following the 2022 acquisition after it started trading publicly in 2020.
Datto's most recent financial report from May 2022, a month before the deal closed, indicated a total annual recurring revenue (ARR) growth of 20% for Q1 2022. Its full year results for 2021, released a few months earlier, indicate d21% YoY growth, so there has still been a significant boost in revenues in the year since the acquisition closed.
Voccola said in addition to the new support center in Orlando, which will see "about 300 more people" joining the company, it has also hired "about 200 or so engineers to really beef up a lot of the Datto products, as well as make sure that the Datto products are integrated deeply not only with each other, but within the IT Complete platform".
"We lowered the prices on all, I believe, all Datto products," he added. "The average was 15% - some are higher, some are lower.
RELATED RESOURCE
Top data security trends
Must-have tools for your data security toolkit
"Everything that we said we were going to do a year ago and even 15 months ago, when we announced the deal, we did it," added Voccola. "We supported all products and we're going to support them in perpetuity. We've done that we've increased investment. We lowered the prices. We didn't change that."
Many loyal Datto customers were concerned about Kaseya potentially dropping the Datto branding after the acquisition, taking the technology and putting the Kaseya name on it, Voccola said. He was keen to highlight that the company proved "the Kaseya haters" wrong and kept the branding, and exceeded the financial expectations.
There were challenges with the acquisition, some which continue to be felt by customers today across account management, billing, and contracts. On the business side of things, one of the biggest challenges, Voccola said, was integrating the two companies' back-office systems.
"So the back-office systems, like billing and all the operational stuff, we launched the integrated back-office system about a month ago, had a few hiccups with it like every system does, but I think it was one of the most successful back-office integrations of a very large company that at least our investors have ever seen," said Voccola.
"About 0.75% of customers that joined us from Datto have experienced a billing issue or some kind of integration issue. So less than 1%. And for the less-than-1%, it's a pain in the butt - I mean, we're not talking massive problems, but it's a pain when your bill is wrong, or your invoice is wrong, or it looks different.
"But, that's pretty impressive, because we had to get some of that done, just because you have to - you have to pay taxes, you have run your business, you can't have multiple systems in some parts of the world where it's quite frankly illegal to do that - so, we got that done ahead of time and super jazzed about that."
Stay up to date with the latest Channel industry news and analysis with our twice-weekly newsletter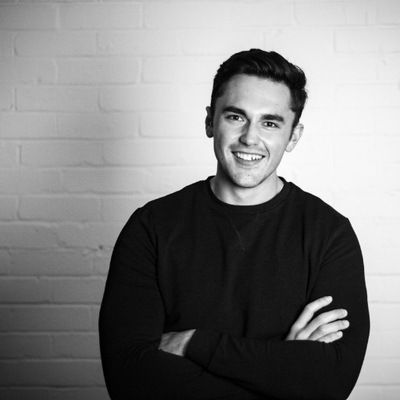 Connor Jones has been at the forefront of global cyber security news coverage for the past few years, breaking developments on major stories such as LockBit's ransomware attack on Royal Mail International, and many others. He has also made sporadic appearances on the ITPro Podcast discussing topics from home desk setups all the way to hacking systems using prosthetic limbs. He has a master's degree in Magazine Journalism from the University of Sheffield, and has previously written for the likes of Red Bull Esports and UNILAD tech during his career that started in 2015.