Kaseya admits customer complaints expose a serious communication problem
Faced with complaints across contracts and billing, CEO Fred Voccola regrets 'not getting certain things right the first time'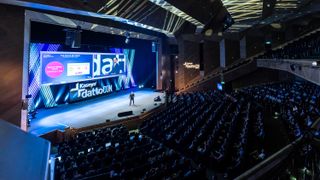 (Image credit: Harrison Photography)
Kaseya's CEO has admitted that it has disappointed customers with its standard of communication, but the company's approach to making mistakes hasn't changed.
The comments come after being questioned about the complaints directed towards the company from the managed service provider (MSP) community over issues such as too-rigid contracts and partners feeling locked into contracts.
In online discussions in MSP and Kaseya-related forums, users have repeatedly complained about the company's contracts, which can last up to three years. There are reports that some of these contracts also prohibit the removal of users - removing licenses to save costs - but freely allow the purchase of resources for additional users.
Others also report issues with billing, such as being routinely billed for canceled services.
CEO Fred Voccola told ITPro that he knows the company has failed in communicating the company's stance and progress in resolving various issues, and vowed to continue improving on this front.
"We offer things on a month-to-month basis, we offer things on a three-year basis… but we also charge appropriately," he said. "If someone makes a three-year commitment to Kaseya, they're paying a lot less than if they do a month-to-month agreement, like most vendors do.
"I think that what happens from time to time is someone wants the three-year pricing on a month-to-month basis. We just don't do it.
"One of the things that we are also not very good at doing that we are working on is communicating why we do that. It's really simple why we do it. It's pretty obvious, I think, if people would think about it, but when you're dealing with any vendor, you want things the way you want them. And we try to accommodate as much as we can while maintaining commercial responsibility.
"One of the reasons that we've been able to put double, triple quadruple the amount of R&D investment than most of our competitors combined into our products have been able to do and make the investments is we have commercial discipline.
"We're not a company that is commercially undisciplined - that's the best way I can describe it, there are so many factors.
"The other thing is we're not good at telling customers why, quite frankly, they should all lock into long-term agreements with all of their providers. Not only is it less expensive than doing a month-to-month or a shorter-term agreement, but they lock in the price."
He added that a fixed, predictive pricing model, that offers lower prices in exchange for longer terms, helps businesses battle inflation which continues to rise around the world.
"That allows our MSPs to make more money," he said.
Asked about the issues relating to MSPs being left with products they can't use after their customer leaves them, Voccola said that Kaseya's data indicates that less than 0.1% of the MSPs to which they provide services have had a negative financial experience after committing to a long-term deal with the company.
"On aggregate, the average MSP organically has grown about 10% a year and less than 0.1% of our MSPs - we know this because we have the data about software consumption - in any given year has lost more than 10% of their customer.
"If we're 35% less expensive locked in, and they lose a customer, less than 0.1% are having a financial negative experience from going into a longer-term deal.
RELATED RESOURCE
Top six networking trends for 2023
With tightening economic conditions, IT requires flexibility in network infrastructure
"So by us charging less money, we make sure our customer makes more money, even if they lose a customer. So it's the right financial plan by locking it in for us.
"It's a win-win for everyone to do it this way. We haven't been good at telling that story, and [it's] something we have to get much, much better at."
Voccola said "it hurts" to hear the issues that its customers are reporting and that the company wants to try win over the customers that aren't currently happy.
Speaking to errors in communication and how the company responds, the CEO highlighted the billing issues Datto customers that came over to Kaseya as part of the acquisition, and how "frustrating" it was that the company missed a simple opportunity to communicate a change better.
Pre-acquisition Datto customers were accustomed to receiving monthly bills with a detailed breakdown of charges on the summary page. Kaseya then changed it so the summary page was lighter on detail and required the customer to click a button to reveal the in-depth charges.
Voccola said some customers were confused and upset about the change, and didn't know they could reveal the detailed charges since they were always used to being presented with them up front.
Voccola acknowledges the company should have distributed detailed update notes, or made a tutorial video on how to view the detailed billing information, and it resulted in some people thinking they took the feature away.
"It's our fault, not their fault… some of the people who looked at it said 'well, they could just click right here on the on the top' - [I asked] did they know that? 'Well, they should have looked at it' - that's the wrong way of thinking about it," he said.
"Did we tell them proactively? No, that's on us. That's a screw-up on our part. That's one example. Right away we addressed it and released a video, made it accessible, but it was a mistake. We should get it right the first time."
Stay up to date with the latest Channel industry news and analysis with our twice-weekly newsletter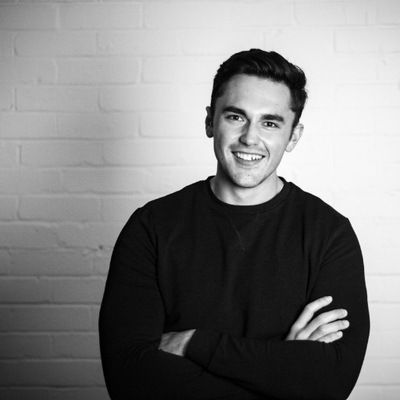 Connor Jones has been at the forefront of global cyber security news coverage for the past few years, breaking developments on major stories such as LockBit's ransomware attack on Royal Mail International, and many others. He has also made sporadic appearances on the ITPro Podcast discussing topics from home desk setups all the way to hacking systems using prosthetic limbs. He has a master's degree in Magazine Journalism from the University of Sheffield, and has previously written for the likes of Red Bull Esports and UNILAD tech during his career that started in 2015.