Dell unveils new Apex cloud platform for Azure in bid to "simplify" hybrid cloud shift
Dell hopes to ease the shift to hybrid cloud for partners with the launch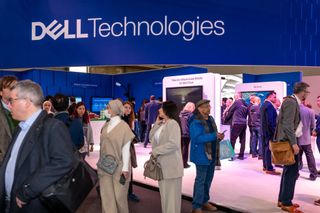 (Image credit: Getty Images)
Dell Technologies has unveiled the general availability of its Dell Apex Cloud Platform for Microsoft Azure as the firm fosters deeper ties with the tech giant on hybrid cloud and edge computing.
The platform, which has been developed in collaboration with Microsoft, marks the first available solution designed specifically for Microsoft Azure Stack HCI, Dell Technologies said in a statement.
In its announcement today, the firm said the launch of the platform will enable customers to "simplify" on-prem workload storage, support greater flexibility for organizations adopting hybrid cloud, and accelerate application development.
"Dell APEX Cloud Platforms are the next-generation infrastructure that deliver consistent operations and more control over workload placement by extending your choice of cloud ecosystem on-premises," the firm said.
"These platforms offer our customers greater flexibility and investment protection over time by combining the best of Dell innovation and automated Infrastructure management and orchestration, software-defined storage, and next-generation compute."
Dell said the extension of Azure cloud services to on-prem environments represents a "significant" opportunity for organizations exploring the potential of hybrid cloud.
An ESG study on multi-cloud application deployments conducted by the firm revealed that nearly half (48%) of customers plan on expanding on-prem deployments in the near future.
"More of our customers are asking us to bring the power of Azure wherever they need it out in the real world, whether that is in their factories, retail stores, quick service restaurants, or distributed locations. Through our partnership with Dell, we can project just enough Microsoft Azure to those locations at the edge," said Douglas Phillips, corporate vice president, Azure Edge and Platform.
"This new solution gives our mutual customers a seamless experience from cloud to edge, wherever their data lives, so they can spend less time managing infrastructure and focus more on transforming their business."
"Enhancing hybrid cloud"
According to Dell, the new cloud platform for Azure is "designed to address several key IT priorities" outlined by partner organizations.
The platform will deliver "consistent Azure operations" spanning on-prem locations and public cloud, as well as "simplified management" and enhanced automation capabilities.
"Deep integration and extensive automation enabled by Dell's Apex Cloud Platform Foundation Software allows us to deliver benefits to our customers that far exceed past solutions," the firm said.
According to Dell, organizations leveraging its automated deployment wizard function can unlock an 88% reduction in deployment steps compared to the existing Dell Integrated System for Azure Stack HCI.
This, the firm added, will enable customers to "save more time when deploying the platform".
RELATED RESOURCE
Discover how you can build on a solid foundation for machine learning success.

DOWNLOAD FOR FREE
Application development and delivery improvements were also touted by Dell as a key talking point in the launch of the new platform. The firm said that integration of the platform with the Azure Kubernetes Service will help rapidly accelerate application delivery.
"Customers will be able to simplify management with deep integration and familiar tools," Dell said. "Users can also enforce consistent security and compliance policies across the Azure landscape through integration with centralized Azure management and governance services."
The launch from Dell follows a commitment earlier this year to embark on its "largest ever" expansion of the Apex product line.
Chuck Whitten, co-COO at Dell, unveiled the plans at Dell Technologies World in May this year. Whitten told attendees at the conference that the sharpened focus on its Apex platform aims to provide deeper integration of the line with firms such as Microsoft, Red Hat, and VMWare.
Stay up to date with the latest news and analysis from the world of cloud computing with our twice-weekly newsletter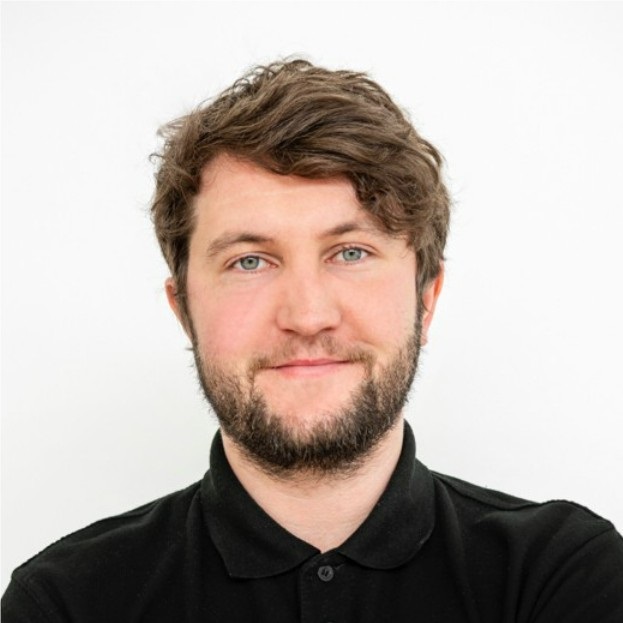 Ross Kelly is ITPro's News & Analysis Editor, responsible for leading the brand's news output and in-depth reporting on the latest stories from across the business technology landscape. Ross was previously a Staff Writer, during which time he developed a keen interest in cyber security, business leadership, and emerging technologies.
He graduated from Edinburgh Napier University in 2016 with a BA (Hons) in Journalism, and joined ITPro in 2022 after four years working in technology conference research.
For news pitches, you can contact Ross at ross.kelly@futurenet.com, or on Twitter and LinkedIn.