Proofpoint recognises top performing resellers
New channel programme provides EMEA resellers with better pricing structure and discounts for top tier partners, says Proofpoint.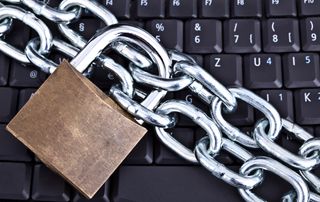 (Image credit: Shutterstock)
Proofpoint, provider of SaaS email security, email archiving and data loss prevention, has unveiled its new Proofpoint Advantage Partner Programme in the UK and Ireland. The vendor says the big difference from its previous channel programme is an improved pricing structure and deeper discounts for qualifying partners.
Pricing changes
Explains Dave Crilley, director, channel at Proofpoint: "Proofpoint is a channel-oriented company and has had a channel partner programme in place for some time. But last year... we saw an opportunity to improve deal registration benefits to partners by moving from a guaranteed margin model – which required Proofpoint sales involvement in end-customer pricing – to defined, deeper discounts that would allow our resellers to set pricing on their own."
Crilley told Channel Pro that bundling modules into new, easier-to-sell products with the release of Proofpoint 6.0 allows the vendor to give resellers deeper discounts off list prices as a reward for sales and technical certification, and to create further pricing differentiation for approved registered deals.
Tiers
The Proofpoint Advantage Partner Programme features three membership levels: Authorised, Select and Elite. Proofpoint Authorised Partners have access to the complete product line and Proofpoint Partner Portal, and are eligible to participate in partner promotions. Select Partners receive increased margins, access to market development funds, an online technical database and lead sharing. Proofpoint Elite Partners can earn additional margin opportunities such as leading professional service engagements for Proofpoint pre-sales evaluations and security assessments, in addition to all the benefits of the Authorised and Select levels.
"Proofpoint resellers now understand exactly how much money they can make in a given situation, based on their authorisation level and whether they are bringing new business to Proofpoint," says Crilley. "Resellers also now can see a clearer path to greater margin opportunities through advanced certifications. These changes were necessary for Proofpoint to scale appropriately to service the growing level of business we're seeing across Europe."
Simple
"We've been a Proofpoint reseller since 2004, and we're really pleased with the new programme," says Jonathan Lassman, principal at NTS UK. "Because we've stepped up to meet the highest level of qualifications, NTS UK is now a Proofpoint Elite Partner... To us, it just makes sense that Proofpoint is recognising its best resellers this way."
Adds Damian Acklam, director at security-focused consulting firm Gradian Systems: "We like the simplicity and structure of it. Simple is good."
Stay up to date with the latest Channel industry news and analysis with our twice-weekly newsletter
Stay up to date with the latest Channel industry news and analysis with our twice-weekly newsletter
Thank you for signing up to Channel Pro. You will receive a verification email shortly.
There was a problem. Please refresh the page and try again.