NHS Digital awards £1.4m to fund local council data sharing projects
18 successful council-led projects will be geared towards improving social care with tech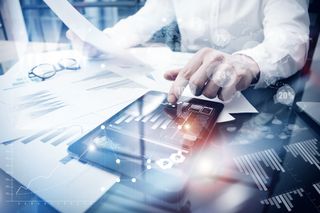 NHS Digital has awarded 18 local authorities a share of 1.4 million to support data sharing and machine learning projects that improve the quality of adult social care.
Using Skype to share information when discharging patients from hospitals into care, and predictive analytics to identify people who are at an early stage of high-risk care admission, are among the council-led projects chosen to benefit from the funding.
Local authorities, care providers and academics were invited to apply for funding in June as part a wider effort to make better use of data flowing between health and social care organisations, and develop machine learning tools to boost early intervention.
The funding is aimed at supporting collaboration between local government, charities, health providers and academics. Eighteen successful bidders will receive between 25,000 and 179,000 to work on their projects.
More than 820,000 will fund projects which improve the flow of information from health into social care, nearly 200,000 for the reverse, and nearly 350,000 will be put towards predictive analytics for early intervention.
"The successful projects span a wide range of areas and give a glimpse into the future of social care. From giving care providers access to hospitals' electronic patient records in real time, reducing delayed discharges, to providing healthcare professionals with live social care alerts," said NHS Digital's head of the social care programme James Palmer.
"There is great potential for these projects to be replicated easily to deliver benefits quickly for the system and pave the way for a truly integrated future. The work on predictive analytics is significant given its potential to support people at earlier stages which may help to reduce the need for long-term social care.
"Through the use of predictive models that forecast service need and target interventions, we have the chance to help people remain independent, in their own homes, for longer."
The full list of successful bidders include:
Westminster City Council
Newham Council
Rutland County Council
Haringey Council
Lincolnshire County Council
Lewisham Council
North Tyneside Council
Manchester City Council
Milton Keynes Council
Sutton Council
Hull City Council
Nottinghamshire County Council
Islington Council
City of Wolverhampton Council
Central Bedfordshire Council
Worcestershire County Council
Nottinghamshire County Council
Luton Borough Council
Rutland County Council, which has received the most funding, will aim to improve the digital maturity of social care providers by implementing Wi-Fi in 28 residential homes. The largest recipient of funding for predictive analytics, Luton Borough Council, meanwhile, will develop an e-Frailty Index to support prevention.
14/06/18: NHS Digital commits 1.5m to fund data sharing projects
NHS Digital has put forward 1.5 million worth of funding to support projects geared towards improving data sharing between health and social care organisations.
The health service's digital arm has invited local authorities, social care providers and academics working with NHS organisations to apply for these grants, available in three streams, by 2 July. NHS organisations themselves cannot apply, NHS Digital confirmed, while all bids must show partnership with the NHS.
The package will support projects geared towards facilitating, and making better use of, the flow of data between clinical and social care organisations, as well as developing machine learning-powered tools to boost early intervention.
"Our engagement with the adult social care sector has demonstrated that when health care settings share existing, appropriate clinical information with those delivering care in residential and home settings, it can result in better support for people accessing services," said NHS Digital's James Palmer, programme lead for the social care programme.
He explained the first funding stream, worth 1.1m, is available for supporting projects that enable the better exchange of information between clinical and social care settings, with the aim of increasing the efficiency of care. The second stream, worth 233,000, will be put towards investigating how the information flowing back, from social care to clinical organisations, could best be used.
The first two streams are being made available to voluntary or charity-based social care providers, as well as local authorities in partnership with private companies. While the final funding stream, worth 250,000, will be open to local authorities or academics researching how predictive analytics can be used in clinical settings.
"Timely access to accurate information is essential to supporting the efficient co-ordination of person-centred care. This includes for example what medication people are taking, what allergies people might suffer from and any personal preferences people have in how they are looked after," said Lyn Romeo, chief social worker for adults at the Department for Health and Social Care.
"This can all be delivered so much more quickly and accurately by the digital transfer of records through secure channels, or by more intelligent use of data, whilst maintaining privacy, respecting confidentiality and upholding people's rights."
The development of predictive analytics will aim to prevent or predict long-term social care need, with recipients also required to thoroughly assess the ethical implications of the technology, particularly with regards to preserving patients' confidentiality and privacy.
"The work that we're asking applicants to undertake on predictive analytics is significant given its potential to support people at earlier stages," Palmer continued. "We know that this is an area fraught with ethical considerations that have not yet been clearly defined or agreed. Through the provision of this funding, we want to begin to understand both how predictive analytics could and should be used in the provision of social care."
NHS Digital's funding commitment for improved data sharing across the health service feeds into the government's longstanding aim of better integrating health and social care services across the UK, which it has pledged to follow through on by 2020, and follows a National Audit Office (NAO) report critiquing the state of integration.
"From our case study visits we found that the local bodies we spoke to were still unsure of the legal requirements for data-sharing and felt this was still acting as a barrier. They found it difficult to track patients through different care settings, compare costs and establish whether integration was saving money," the report said.
Its authors found "a lack of understanding at the local level about whether and how patient data could be linked", and recommended the government introduced a higher degree of structure and discipline towards addressing the key barriers to integration, including a pre-existing reticence over sharing information.
This new scheme is part of the government's Digital Transformation Portfolio to be delivered through NHS England and NHS Digital; with NHS Digital leading the way on the social care programme, and the Department of Health on the programme board, providing input and steering the work.
Enabling easier flow of patient data across government has been the subject of a number of high profile controversies, with NHS Digital criticised earlier this year for an agreement to share non-clinical patient data with the Home Office for immigration enforcement. Following widespread criticism, the data-sharing initiative was revised.
The NHS' maligned care.data scheme, meanwhile, aimed to facilitate data between national health bodies but came under fire after failing to reassure the public that the data stored and shared would be adequately safeguarded.
The recipients of the 1.5m fund will be selected on the basis that their work can be scaled across the wider health service - with the deadline for applications set for 10am on Monday 2 July.
Get the ITPro. daily newsletter
Receive our latest news, industry updates, featured resources and more. Sign up today to receive our FREE report on AI cyber crime & security - newly updated for 2023.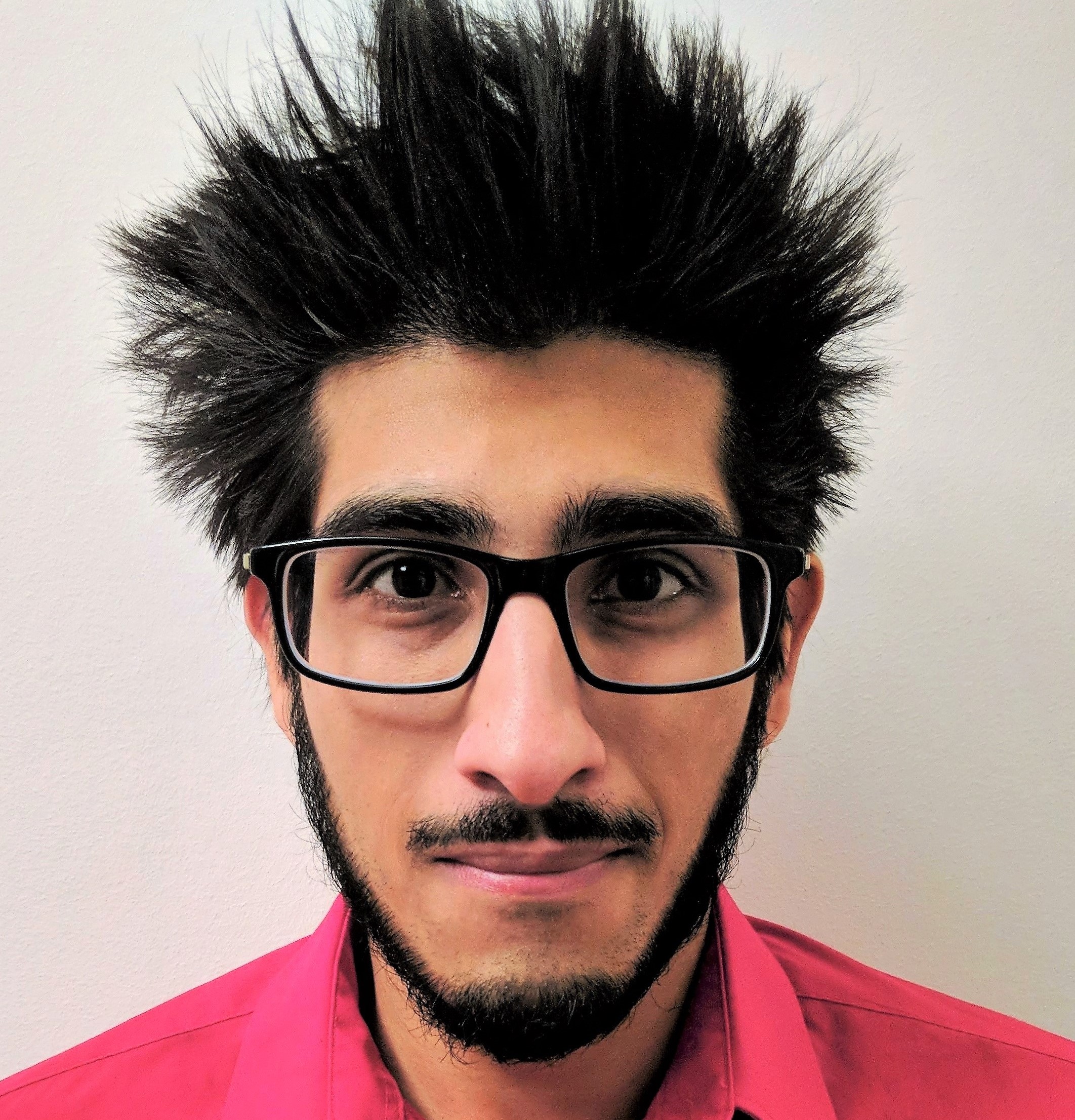 Keumars Afifi-Sabet is a writer and editor that specialises in public sector, cyber security, and cloud computing. He first joined ITPro as a staff writer in April 2018 and eventually became its Features Editor. Although a regular contributor to other tech sites in the past, these days you will find Keumars on LiveScience, where he runs its Technology section.