Unitrends ramps up UK channel activity
US backup vendor takes on big name rivals in bid to win hearts and minds of UK channel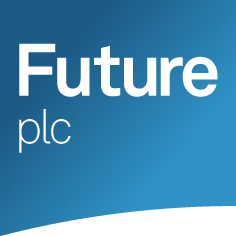 US backup vendor Unitrends has upped its channel activities in Europe in a bid to further grow its presence in the region.
The firm recently signed up a second UK distributor, CMS Distribution, and today unveiled a new rewards programme, UniRewards.
Unitrends is a relatively new player in EMEA, with "99.9 percent of sales" still in the US. However, the firm is now shifting its focus, establishing a UK channel in early 2013 and hiring ex-Acronis GM Kevin Moreau to lead its European expansion.
Eric Dougherty, vice president of worldwide sales for Unitrends, says the firm will be "much more channel-centric" in Europe than in the US. "We've already engaged with a hundred channel partners across Europe…and we're really using the channel as an opportunity to identify new opportunities."
He adds: "We're looking for the European market to be 20 percent of our overall business within a two or three year time frame."
Partner search
The vendor's first step was appointing distributor e92plus – almost immediately after the distie parted ways with backup rival Barracuda.
On the recent appointment of CMS, Dougherty says: "We have a small team and we need as much help as possible recruiting new partners and providing the appropriate support for them.
"CMS have a big data protection practice; they distribute for some of our competition. We actually like that because, for a purely selfish reason, we want access to those opportunities… we wanted a distributor that would get us in the game."
Unitrends currently has 75 UK partners, including Caretower, CD Datahouse, Envertica, NAS UK, Sentral Systems and recently won a high profile contract with Lovefilm, through Softcat.
"We're looking for partners that have expertise in infrastructure, hardware and software solutions; ideally they're selling other backup or disaster recovery products. Ideally they've got a technical orientation to them, they've got as consultative approach to their customers, and good access to the midmarket," says Dougherty.
Describing the new incentives programme, UniRewards, Moreau says: "UniRewards…is an incentivised programme with heavy rewards; for every new lead a reseller can get $100, and that's before the deal is closed. If resellers are deal registered they get impressive margins, for example VARs that provide services to customers get better margins."
Competition
In terms of competition, Unitrends has vendors such as CommVault, Dell AppAssure and Barracuda in its sights, and claims it is winning deals because its rivals' products are "too complex" for its SMB and midmarket customers.
"We win our unfair share," says Unitrends chief strategy officer, Mark Campbell, who quotes a Gartner report that states by 2016 a third of firms will change backup vendors due to cost, complexity or capability.
Campbell says other vendors also make things too complex for their partners. Describing Unitrend's go-to-market model as "hybrid", he says: "Some partners are solution-oriented, some box-oriented; depending on how much they want to do, we'll support them.
"This is not CommVault…they drag along an enormous amount of services. If we did that we'd be ashamed. In our markets companies don't want a product that's so complex they drag a load of services with it. We try to get out partners to monetise that solution."
Campbell says the average Unitrends deal is worth $18,000 – $20,000, but says the vendor still does "an enormous amount of business" in the $5 – $10,000 range.
Stay up to date with the latest Channel industry news and analysis with our twice-weekly newsletter
Stay up to date with the latest Channel industry news and analysis with our twice-weekly newsletter
Thank you for signing up to Channel Pro. You will receive a verification email shortly.
There was a problem. Please refresh the page and try again.