Dell out to impress VARs
Dell's campaign to get partners on board rolled into Barcelona last week – with positive results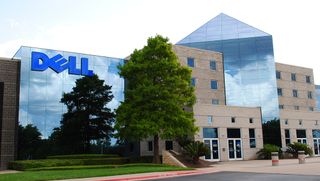 Dell [NASDAQ:DELL] partners are welcoming efforts by the vendor to further bolster its relationship with the channel.
During its Dell Solutions Europe event in Barcelona last week, the firm's overwhelming message to partners was one of closer interaction with the channel, and the continued growth of its indirect business.
The vendor's efforts to shore up relationships with its partners haven't gone unnoticed, and have been welcomed by some of the UK VARs in attendance at the event.
"[Dell] is clearly hearing the frustrations of the channel and is doing something about it," commented Simon Kelson, co-founder of Compellent specialist partner Atlanta Technology. "It's definitely improving its communication about how we can do business together."
Despite conceding the Compellent channel is "more crowded" under Dell's ownership, Kelson said he was pleased the vendor seems to be bringing on more people that understand the Compellent business, adding the event was "a good opportunity to meet other partners and understand how they're selling Dell."
Meanwhile, Roger Harry, MD of Cardiff-based new Premier Partner, Circle IT told Channel Pro: "It's impressive to see the amount of effort that Dell's putting into a small business like us. They are ramping up their engagement and their commitment."
Nick Madhavji, director at longtime Dell partner Joskos said: "The last three years have seen Dell trying to turn this huge tanker in another direction... Now it feels like they are enabling the partner community. It might be a bit slow, but it's a big ship."
This channel campaign is being overseen by Michael Dell himself, who in recent weeks, has spoken numerous times on the firm's transition to a "channel-centric" business model.
"Partners come to us because they know how important the channel is to our overall corporate strategy because they hear it from Michael [Dell] and the executive leadership that reports to Michael," said Kathy Schneider, Dell's director of EMEA channel marketing & programmes (pictured).
Schneider further outlined a momentum within the organisation to improve communication and make it easier to do business with partners. This currently includes offering VARs a new configuration tool, and developing its partner portal, with online interaction identified as an area needing improvement.
"Across all different parts of the business there is a lot of support… to help us have a best in class programme," she maintained.
Dell now has 580 certified partners across Europe, of which 10-15 percent are Premier Partners, holding two or more specialisations. "We are on track to have by the end of the year 800-1000 partners," added Schneider.
On the storage and virtualisation side, Dell's solution channel executive director Ahmed Mouldaia added that the firm wanted to fill in the gaps in its enterprise business: "We now have maturity, we have a better offering, we have acquired some IP and we can go to market with that... We want to work with key storage partners that are not doing business with us. Secondly, we want to develop our business with existing key partners that we don't do enough enterprise business with.
"Today enterprise is 30 percent of the channel business. We can easily go to 40 percent, but to do that we need to work better with resellers in the enterprise."
Analysis: What does Dell's changing shape mean to the channel?
Stay up to date with the latest Channel industry news and analysis with our twice-weekly newsletter
Stay up to date with the latest Channel industry news and analysis with our twice-weekly newsletter
Thank you for signing up to Channel Pro. You will receive a verification email shortly.
There was a problem. Please refresh the page and try again.