Four ways to increase customer retention
Positioning yourself as a trusted partner is important for ensuring that your clients keep coming back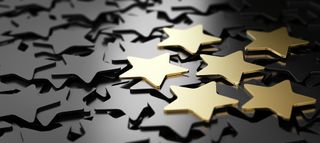 (Image credit: Shutterstock)
It costs five times more to attract customers than it does to keep them. This makes building relationships and retaining clients vital skills for any organisation. Building relationships with customers not only allows you to help their business succeed, but it provides your company with a steady source of recurring revenue.
With that in mind, here are four steps you can take to position yourself as a trusted partner, technology advisor and integral part of your clients' businesses.
Establish expectations
Begin by communicating an accurate description of what your customers can expect from your services. When you do this at the start, customers are less likely to have unreasonable expectations you'll have resolve later. Creating service level agreements (SLAs) is an effective way of doing this.
Additionally, compiling a list of service delivery standards is another route for setting and managing expectations. When deciding your service delivery standards, start by building a knowledge base. Write a list of common problems and a corresponding list of standard solutions. With this base, any tech can quickly find the best answer to a number of everyday issues.
Implement a record-keeping process
One way to create a consistent customer service experience is to keep detailed and centralised records of all customer interactions. Knowing which team member a customer talked to, when they talked, what the problem was and what fixes your employee suggested can be handy information to have if the problems continue.
Instead of wasting time explaining the situation again or proposing solutions that already haven't worked, everything your team would need to know would be at their fingertips. This creates a smoother, more personalised experience for your customers.
Keep in regular contact
While automated emails and phone calls can be helpful, time-saving tools, regularly interacting with your clients either face-to-face or over the phone is a good idea. You can't assume not hearing from them means everything is okay—for some, it might be, but that won't be the case for everyone.
Here are a few easy ways to touch base with your customers.
Send an email, postcard, or phone call on their service anniversary to thank them for their business and remind them of any upcoming renewals. Friendly reminders about expiring services are one of the easiest and most effective recurring revenue opportunities, especially since you likely keep track of this information already.
You can also drop a line on your customer's birthday. It's a friendly gesture, and all too easy to add this information to their profile.
Create a newsletter or blog to share industry knowledge and helpful tips and tricks. As an organisation of technology professionals, this is a good way to show you're keeping your finger on the pulse.
Check in a few days after a customer files a complaint and has had their problem solved to ensure new issues haven't popped up. This gives you the chance to see where you stand and provide other possible remedies if the original did not work. When you do this, you can also ask your clients to fill out a quick customer satisfaction survey to get more data.
Conduct business reviews
Stay front and center in your customers' minds with regular business reviews. In these meetings, discuss reporting and show the number of issues you've handled for them since the last meeting.
It doesn't matter whether these are quarterly, annually or semi-annually as long as they happen regularly. Not only do they provide a way to stay in touch, but they remind customers why they need your services.
When it comes to retaining customers, no gesture is too small. Be proactive in your communications, demonstrate your value and you will secure their business.
Stay up to date with the latest Channel industry news and analysis with our twice-weekly newsletter
Stay up to date with the latest Channel industry news and analysis with our twice-weekly newsletter
Thank you for signing up to Channel Pro. You will receive a verification email shortly.
There was a problem. Please refresh the page and try again.