McAfee announces channel investments
The antivirus company will launch a number of new initiatives to help partners build profitability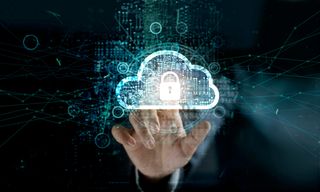 McAfee has announced new initiatives to boost its partner profitability and sustainable security practices.
Most notably, the company will be reinventing its partner programme to make it more flexible for partners. The name of the programme will change to the Intel Security Partner Program and it will focus on three new competencies: Endpoint Security, Network Security and Security Management.
To make the new programme more attractive to new partners, the company will also be removing the need for partners to complete baseline certifications, but is adding a relevant credits-based system for its Continuing Education initiative.
As part of the programme's flexibility, partners will be able to integrate programmes as well as add new or acquired technologies. The Managed Services Specialisation will be added to the company's remit from January next year and its Authorised Support Specialisation will be introduced in Q2 2015, allowing additional qualifying partners to take advantage of the extra revenue stream.
Other changes the company will be making include adjustments to its Partner Enablement tools. The CloudRunner platform allows partners to access McAfee's product portfolio via the cloud and deliver product demos to customers on the fly, while its Post-sales services enablement features eight, four-day, instructor led Post-Sales Services Enablement to tranform individuals into Certified McAfee Security Specialists.
To increase partner efficiency, McAfee will launch a new dashboard, called Partner 360 Dashboard to provide the channel with analysis of their progress and profitability. It will include information about ten key business indicators including sales performance, rebate and marketing development funds and although its initial launch will be in the US, there are plans to roll it out to other areas should it prove a success.
Finally, the SMARTmarketing platform allows partners to run their own marketing campaigns including syndicated web content, email marketing, social media syndication and website analytics to make sure they have even more profitability than before.
The company revealed information about its plans during the Intel Security annual partner summit to almost 700 channel partners.
David Small, vice president of channel and commercial business for McAfee said: "We are 100 per cent committed to working with our partners to transform the way the security market protects its customers. With the threat landscape becoming ever more sophisticated, and customers embracing more complex computing set-ups we must 'think big' when it comes to working together to drive an effective solution."
Stay up to date with the latest Channel industry news and analysis with our twice-weekly newsletter
Stay up to date with the latest Channel industry news and analysis with our twice-weekly newsletter
Thank you for signing up to Channel Pro. You will receive a verification email shortly.
There was a problem. Please refresh the page and try again.