Core Consultancy debuts channel programme to support DR launch
Vendor switches to complete channel model as it launches new CDP and remote recovery service for SMBs.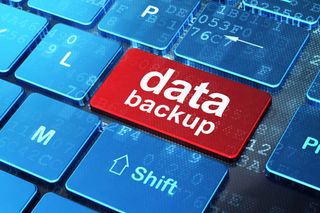 Disaster recovery and business continuity firm Core Consultancy has unveiled its first channel programme to support the launch of a new version of its data backup and recovery service, DataSafe.
The Core DataSafe service will for the first time be delivered through a 100 percent channel model. The two-tier programme will cover smaller consultants with a low touch 'Certified' referral programme and a more advanced 'Professional' tier aimed at systems integrators.
"By moving to a 100 percent channel model, we will expand our coverage and help our partners offer a wider range of services," explains Sharad Saggar, MD of Core Consultancy. "Backup and recovery is still a vital requirement and as the 'door opener' it allows our channel partners to deliver their own complimentary value added goods and services like managed helpdesk, VoIP and training."
Core DataSafe is a hybrid service that uses a local backup appliance and a remote datacentre network to store and recover critical data. The upgraded version now supports Instant Virtualisation technology to allow clients to gain remote access to recovered applications and data via the internet.
"Hardware fulfilment and distribution will be handled by our partner Softcat and is based on architecture from HP," explains Saggar, "While all second and third line support as well as disaster recovery process enactment will be handled directly by our in-house operations team."
Core Consultancy will also be offering partners the option to sell capacity in its off-site vaulting service within its datacentres.
Core Consultancy currently works with 12 partners, who will be offered free training to enable them to quickly enter the initial partner programme.
"Over the last 11 years, we have developed a sizable customer base and the move to a channel model offers the potential to dramatically grow the use of DataSafe by small and medium business across the UK," says Saggar.
Stay up to date with the latest Channel industry news and analysis with our twice-weekly newsletter
Stay up to date with the latest Channel industry news and analysis with our twice-weekly newsletter
Thank you for signing up to Channel Pro. You will receive a verification email shortly.
There was a problem. Please refresh the page and try again.