IBM CEO in damage control mode after AI job loss comments
IBM CEO Arvind Krishna's mixed messaging on AI layoffs will do little to calm lingering concerns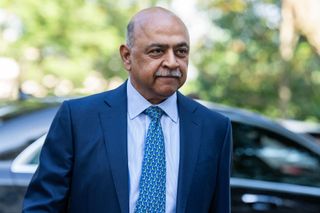 (Image credit: Getty Images/Tom Williams)
IBM CEO Arvind Krishna appears to be in a state of damage control following recent controversial comments on AI-related job losses.
Speaking at an event in the US this week, Krishna said IBM has no intention of laying off tech staff, such as developers or programmers, and instead plans to ramp up hiring for roles in these areas.
"I don't intend to get rid of a single one," he said. "I'll get more."
Krishna added that the company aims to increase the number of software engineering and sales staff over the next four years to accommodate for its heightened focus on generative AI.
Instead, the hammer will fall largely on staff working in back-office operations, aligning closely with what we've heard previously from the exec.
Earlier this year, IBM announced plans to cut nearly 8,000 staff working in positions spanning human resources in a bid to automate roles.
The move means that anywhere up to 7,800 jobs at the tech giant's HR division could be cut, equivalent to around 30% of the overall workforce in the unit.
IBM also said at the time that it would halt hiring for roles in the division on account of positions being automated.
Krishna has been among the most outspoken big tech executives on the topic of AI job losses in recent months. While industry figureheads have repeatedly shirked the topic, Krishna, to his credit, has been candid on the subject.
In an interview with CNBC in August, Krishna suggested "we should all feel better" about the influx of generative AI tools, much to the ire of critics worried about its impact on the labor market.
Krishna also told the broadcaster that organizations can deliver marked improvements to productivity through generative AI, but that will come at the expense of human roles.
"That means you can get the same work done with fewer people," he said at the time. "That's just the nature of productivity. I actually believe that the first set of roles that will get impacted are - what I call - back office, white-collar work."
This latest incident is the second minor 'backtrack' from Krishna in recent months. Earlier comments in the wake of IBM's HR layoffs decision saw Krishna rush to clarify his position on the matter.
In an interview with Barron's, the IBM CEO said he believed his comments were "taken out of context" and that "AI is going to create more jobs than it takes away".
AI-related job losses
The prospect of AI-related job losses have been a recurring talking point over the last year amid the rapid acceleration of generative AI tools globally.
Goldman Sachs predicted that "up to 300 million" jobs globally could be lost to automation over the next decade in a report that sparked concerns about widespread disruption to the labor market.
RELATED RESOURCE
Start evaluating what collaborative tech your business needs to move forward
Similarly, a study from McKinsey in July found that certain administrative roles, such as customer service, office support, and HR, will also decline due to automation.
While various studies agree that AI-related job losses could be an issue in the coming years, much of these losses will be in back-office positions, suggesting a reprieve for those working in frontline tech roles.
Krishna told attendees this week that while AI could offer support for workers carrying out "lower level tasks", the prospect of a role being replaced entirely is unlikely.
"The first thing you can automate is a repetitive, white-collar job," he said.
Although these latest comments may lead to a sigh of relief for programmers and developers, the reality may not be quite so reassuring for some.
Research from KPMG in June revealed that IT support technicians and programmers could in fact be among the worst hit by automation in the coming years.
In the study, "programmer and software development professionals" were specifically highlighted as being at risk due to generative AI, with up to 26% of their tasks potentially being automated in the future.
The study once again plunged the topic of job cuts back into the news cycle.
However, there is a distinct caveat here. The degree to which roles will be 'automated' doesn't necessarily point to said roles being rendered obsolete, more the fact that developers and IT practitioners will be supported by automated tools in their daily tasks.
Generative AI tools such as GitHub Copilot or Amazon's Code Whisperer AI assistant have been framed by enterprises as potentially game changing tools to improve productivity for workers.
Research from Slack in May found that workers believe generative AI tools will "revolutionize" productivity.
More than three-quarters (77%) of respondents told the firm that the ability to automate routine tasks, such as expense reports, would drastically improve productivity.
Additionally, the study found that those currently using automation in the workplace estimate they save an average of 3.6 hours' worth of work every week.
Get the ITPro. daily newsletter
Receive our latest news, industry updates, featured resources and more. Sign up today to receive our FREE report on AI cyber crime & security - newly updated for 2023.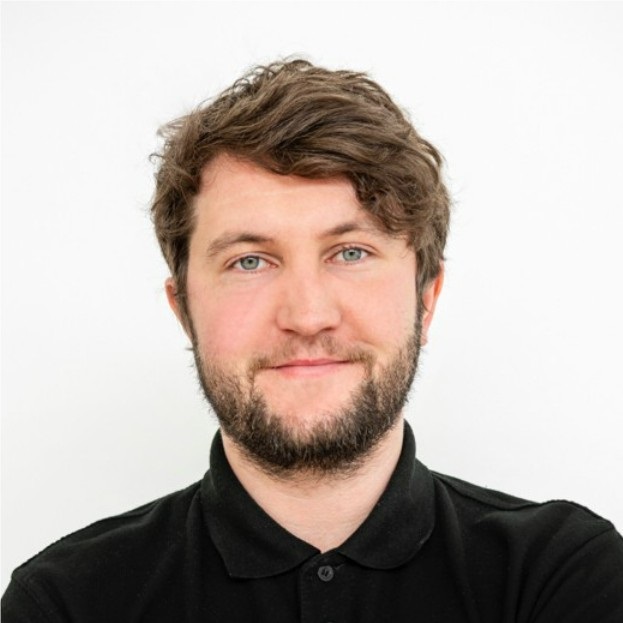 Ross Kelly is ITPro's News & Analysis Editor, responsible for leading the brand's news output and in-depth reporting on the latest stories from across the business technology landscape. Ross was previously a Staff Writer, during which time he developed a keen interest in cyber security, business leadership, and emerging technologies.
He graduated from Edinburgh Napier University in 2016 with a BA (Hons) in Journalism, and joined ITPro in 2022 after four years working in technology conference research.
For news pitches, you can contact Ross at ross.kelly@futurenet.com, or on Twitter and LinkedIn.