Autotask stresses commitment to ITSM and MSP customers
Autotask Community Live event sought to reassure customers of plans for continued growth and support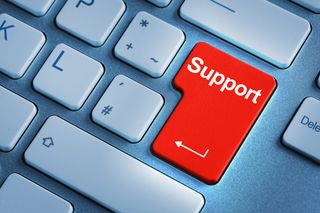 Autotask used its annual conference (Autotask Community Live) this week to reassure IT channel customers that it won't be resting on its laurels anytime soon when it comes to innovating and winning and retaining their business.
The theme of the event was 'raise your game' and this is certainly what the IT business management firm promised to do as it addressed assembled attendees – from the ITSM and MSP community – during the opening keynote.
"The SaaS business is a challenging business. We have to earn your business week-by-week, month-by-month. That makes us innovate aggressively, look at our support aggressively… It makes us sharp to earn your business," said Mark Cattini, Autotask's president and CEO.
As part of this increased commitment to channel customers, Autotask gave further insight to its much anticipated engagement initiative, dubbed Lithium.
"We've made a seven figure, multi-year investment into what we believe is the best community collaboration programme. [We're] making it easy for you to find everything you want to when it comes to engaging with Autotask," Cattini added.
Training and support is clearly a key part of how Autotask plans to drive increased success, by ensuring its service provider customers can also continue to grow and diversify their own revenue streams.
To this end, Cattini highlighted some of the training resources available, including some 130 YouTube training videos, which he said had thus far collectively garnered circa 10,000 hours of viewing.
More than half of the firm's MSP customer base are using at least two products, Cattini added, alluding to the fact that increased product use needs to be backed up by wider support opportunities and resources.
"It's about product adoption. And that's on us. We need to make it easier to adopt the product. Product adoption equals success," he said.
Cattini also explained more about the mechanics of how channel customers are interacting with Autotask. He said that some 53% of support tickets now come via chat. The majority of tickets are also now addressed in less than three minutes - a figure down by more than 70% compared to a year previously.
He stressed that same-day resolution was important for both sides of the customer/vendor equation and that the firm had focused on some internal process changes to ensure a higher rate of success here.
Autotask also used the event to talk up its international growth and how this plays into supporting the service provider community. In addition to outlining the firm's global reach – which it said focuses on a local presence – and confirming there are now 15 offices around the world to support and engage with customers, Cattini said: "We're on the ground, because it's important for us to be on the ground for you."
Stay up to date with the latest Channel industry news and analysis with our twice-weekly newsletter
Maggie has been a journalist since 1999. She started her career as an editorial assistant on then-weekly magazine Computing, before working her way up to senior reporter level. After several years on the magazine, she moved to 'the other side of the fence' to work as a copywriter for a marketing agency, writing case studies and working on ad and website copy for companies such as eBay, Dell, Microsoft and more. In 2006, just weeks before IT Pro was launched, Maggie joined Dennis Publishing as a reporter. Having worked her way up to editor of IT Pro, she was appointed group editor of Cloud Pro and IT Pro in April 2012. She became the editorial director and took responsibility for Channel Pro, in 2016. Her areas of particular interest, aside from cloud, include management and C-level issues, the business value of technology, green and environmental issues and careers to name but a few.
Stay up to date with the latest Channel industry news and analysis with our twice-weekly newsletter
Thank you for signing up to Channel Pro. You will receive a verification email shortly.
There was a problem. Please refresh the page and try again.