Barracuda rebrands MSP arm Intronis
Barracuda MSP will be supported by two educational initiatives to build profitability of MSPs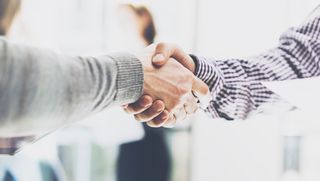 Barracuda has rebranded Intronis MSP following the acquisition of the firm, in addition to introducing an enhanced ECHOplatform for new and existing MSP partners.
Now known as Barracuda MSP, the offering retains its commitment to equipping MSPs with the tools they need to protect their customers from data loss and security breaches.
"Since our acquisition of Intronis, we have expanded our commitment to the managed services marketplace through international growth, new offerings, and partner support models," said Brian Babineau, SVP and GM, Barracuda MSP.
"Our name change combines one of the best mid-market global IT brands with our steadfast focus on the rapidly evolving MSP landscape."
To help Barracuda establish the power of its rebranded MSP offering, it's also introduced SmarterMSP.com and Ready, Set, Managed, two education initiatives designed to take a partner's MSP services to a new level.
The former is a website partners can use to keep up to date with the latest channel trends, while Ready, Set, Managed is a platform combining education and networking to teach VARs and MSPs best practice to help grow their business.
Barracuda also revealed the latest version of its ECHOplatform, which allows businesses to easily provision and activate Barracuda backup devices, Essentials for Office 365, and Email Security products to ensure data is always protected. It uses a single interface where everything can be managed, so partners are able to keep on tops of their customers' products in one place.
"We are a regional managed service provider and reseller that is looking to grow revenue and simplify our service delivery," said Gary Nichols, founder and CEO of InterDev.
"Barracuda MSP is innovating in both areas — new offerings as well as a platform where we can efficiently manage our client relationships. Managed services have helped us build significant momentum for our business, so working with an organization with such a clear focus on MSPs has been key to our success."
Stay up to date with the latest Channel industry news and analysis with our twice-weekly newsletter
Stay up to date with the latest Channel industry news and analysis with our twice-weekly newsletter
Thank you for signing up to Channel Pro. You will receive a verification email shortly.
There was a problem. Please refresh the page and try again.