Outrunning the competition by optimising software licensing
Adrian Pearce explains why outsourcing licensing is a better bet than building an in-house system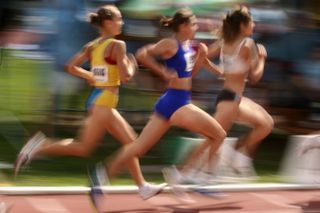 Businesses are constantly searching for tools to support growth. Technology has been the basis of these tools for decades but businesses face a constant battle to keep up with trends and customer demands. As hardware transformed its value into the software powering it, the delivery of services has become much easier through increased connectivity, but the disconnect between companies and customers still exists
After services are purchased, businesses are often left in the dark on key insights such as usage and customer satisfaction, as well as which elements of the products are in use. These crucial missing insights can fuel future product development by revealing the most-used aspects of the service.
Software licensing is a means to overcome this barrier. Evaluating and optimising software licensing can allow businesses to create new and innovative revenue streams while increasing operational efficiency and generating insights. Finding the right method isn't always straightforward, however, and gaining business-wide acceptance of these issues might pose a barrier, not to mention identifying the solutions. Ultimately, devising an effective licensing strategy demands an approach that considers people, processes and technology.
Should you build rather than buy?
A common mistake many businesses make is spending time and resources on developing an in-house licensing system, which seems odd given many businesses don't build their own custom relationship management or enterprise resource planning platforms. It's not part of the common core skills that organisations have. Although there are exceptions, businesses that go down the homegrown route often find themselves quickly outgrowing their system, which leaves them with a clunky platform that requires continuous extra investment. Looking for the right third-party licensing management solution makes the most sense.
While the natural next step may be finding the right technological solution, commonly it ignores the commercial drivers, business process and other components necessary for a successful licensing project. To build for success, proper governance is required. Businesses should establish who is responsible for licensing to provide clear direction and accountability. It's important to choose someone who won't only lead initial decisions but will also own the licensing post-launch. They must have a solid understanding of customer needs and what's happening in the field.
Putting together a crack team
Licensing isn't just a one-person band though. It touches every part of the organisation and each department within the business has a stake in it. Without effective licensing, sales teams can lose deals, operations teams can be weighed down with unnecessary tasks, and product management teams can lose focus on important issues. It's vital that multiple stakeholders are engaged throughout the process to ensure it's moving in the right direction.
To keep pace with a dynamic and competitive market, businesses should consider a platform that enables them to adapt to new and evolving business needs, such as new models or the ability to scale. Any platform should support integration with existing back-office applications, allowing for automation of every part of the licensing system. Integrating effectively can eliminate time-consuming manual data entry, reduce human error, and optimise license generation, renewal processes and distribution.
As businesses look to accelerate their product portfolios, they need a licensing platform that enables them to manage product variants easily. This means having a single and unified platform that can incorporate new and existing applications. As well as making life easier for the business, it's equally as important to do the same for customers. Selecting a robust licensing solution enables customers to get instant access to the most up-to-date version of the software they need, whenever they want it and wherever they're based by automating the push of updates. Meaning customers benefit from the most up to date functionality, increasing retention and satisfaction and the burden on technical support is minimised. Finally, it's vital that businesses offer the same consistent experience for customers across their entire product portfolio. This means ensuring that the business has a consistent approach in product delivery/provision and licensing across their product portfolios.
Looking in the rearview mirror
Many companies think that the job is done once they've bought the licensing technology, but next comes business integration and ensuring that all employees understand how it works and the benefits it provides. It's also crucial, however, to continuously review the process of identifying which product is right for the organisation. Markets and business requirements are constantly shifting and so software licensing is no longer an 'implement and walk away' decision. The process will need to continually evolve, and this means businesses must undertake constant reviews throughout the solution's lifecycle.
As customer demands grow, the opportunity for businesses to take advantage of increased access to them is there for all to see – so the role of software licensing will only continue to grow. However, while finding the right solution is vital, it is increasingly becoming only a part of the overall jigsaw. Ensuring that the whole company is set up for both the short and long-term licensing requirements is key to unlocking its true potential, which is why it makes sense to work with a trusted partner with expertise in this area, to help you effectively deliver your solution to market.
Adrian Pearce is EMEA principal business value consultant for licensing solutions at Thales
Stay up to date with the latest Channel industry news and analysis with our twice-weekly newsletter
Stay up to date with the latest Channel industry news and analysis with our twice-weekly newsletter
Thank you for signing up to Channel Pro. You will receive a verification email shortly.
There was a problem. Please refresh the page and try again.