WWT continues to 'command the channel's centre ground'
Channel powerhouse World Wide Technology (WWT) attributes its remarkable European growth to offering an alternative to VARs and SIs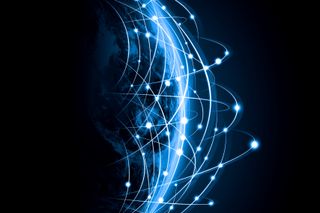 World Wide Technology (WWT) was last month awarded Dell's EMEA Storage Partner of the Year at the vendor's Global Partner Conference in Las Vegas.
Founded in St. Louis, Missouri 27 years ago, WWT is a channel powerhouse, approaching almost $11 billion in topline revenues this year.
WWT's growth outside its domestic market has been remarkable, too. The firm landed in Europe five and a half years ago after requests from both Microsoft and Amazon to bring its supply chain capabilities to the region.
Since then it has seen its European revenues increase from $10 million to "just north" of $650 million today, accounting for 12% of the firm's overall revenues.
In a hugely competitive, and undeniably mature, European channel, WWT believes it has been able to differentiate itself in a couple of ways, according to the company's VP for Europe, Ben Boswell.
Firstly, WWT almost exclusively focuses on Fortune 100 and FTSE 100 to 250 accounts, which Boswell says are "the larger, more complicated enterprises across financial services, web services, service providers, life services, and manufacturing that are trying to simplify the way they engage with their large global OEMS, or simplify how they drive agility and reduce complexity of delivering large-scale global IT projects."
Boswell says WWT helps bridge the gap between the customer and OEMs like Dell. "Most of these large organisations that are consuming these technology platforms are finding it really difficult to get that technology to interoperate and get it to work together," he tells Channel Pro.
As such, he says WWT has focused on recruiting employees with engineering and consulting capabilities, rather than sales, to help shorten the customer's decision-making process when looking at which technology they should use.
Secondly, Boswell says it doesn't fit into the traditional VAR or SI mould. "If you think about a customer's options, they can go to a BT or a Computacenter or a Dimension Data who are typically a global VAR that is selling products with services attached to that product, and then delivering managed services to the outside of it. Typically, there's not a lot of innovation in that sale – they are selling a product to meet a requirement," he explains.
"On the opposite side you've got the systems integrators talking about how organisations can leverage technology to deliver digital outcomes. Where they struggle is when you move from a high-level, technology blueprint to a low-level design, they don't have technologists to prove that technology works together."
Boswell says WWT has been successfully commanding the "centre ground" within these customers, helping the OEMs accelerate the time it takes to evaluate new technologies, with its extensive lab capabilities and a "prove it" mentality.
"We often see companies being too aggressive in the early stages of their investment cycle and wasting valuable capital expenditure on solutions or architectures that are not going to work together, or only solve a small part of a much bigger problem."
"We help the customer stand those environments up in a working proof of concept, so they know it's going to work," he says.
WWT's London office now has 65 employees, and the firm recently opened Asynchrony Labs – essentially WWT's software business – in the capital, which it hopes to grow to a 20-25 headcount in the coming months.
"There's so much market opportunity for customers trying to change the way they leverage technology to service their customer base," says Boswell.
"You need to be on the field and have to help figure out their complicated problems and achieve outcomes in a short period of time. Gone are the days when IT initiatives can last two or three years, we're focused on 6-12-week development cycles."
"In order to stay relevant the channel needs to focus on how technology works together and augment the messaging from the OEMs or they will start to deal more directly, and those partners will become less relevant," he adds. "The channel has to change."
Stay up to date with the latest Channel industry news and analysis with our twice-weekly newsletter
Stay up to date with the latest Channel industry news and analysis with our twice-weekly newsletter
Thank you for signing up to Channel Pro. You will receive a verification email shortly.
There was a problem. Please refresh the page and try again.