Saving the reseller-vendor relationship
With an increase in direct sales and changing customer demands, is time up for traditional channel partners?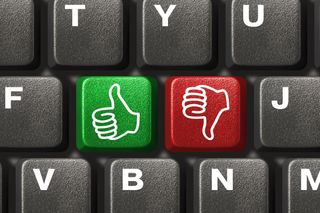 Channel businesses have always had a complex relationship with the vendors they work with and the continually shifting and evolving tech landscape has done nothing to help that.
For instance, although many technology vendors sell their products exclusively via their partners, others use a combination of channel and their own direct sales, which can cause friction. Others still have followed an in-house channel pathway.
Each method would appear to have its benefits and drawbacks for both sides of the equation. However, with emerging and disruptive technologies such as IoT, AI, automation and the cloud, channel companies are keener than ever to find new ways of operating. Many that have worked within traditional frameworks are now finding a need to make key changes to align with both vendor operations, partner competency, and shifting customer expectations.
Partner challenges
Research carried out by cybersecurity firm Kaspersky for its Maintaining MSP Momentum report found that more than half (51%) of European MSPs struggle to persuade customers to adopt the solutions they recommend, not just those they have seen marketed. This is despite an increasing number of businesses turning to MSPs to complement or in some cases replace their internal security knowledge.
The challenge for MSPs, therefore, lies in being able to sufficiently convey their vendor product recommendations to customers, Kaspersky said. This is easier said than done, however – according to the report, 30% of those surveyed identified disagreements with clients as a significant issue.
This presents an obvious problem for channel partners if their customers aren't interested in the products sold by the vendors they work with, or if they're not the appropriate solution for the business' needs.
Nevertheless, there's still a role for them to play in acting as trusted advisors, which can both help mitigate risks that fall outside of what products are used, such as user error, which Kaspersky's report found was one of the biggest concerns for MSPs. In doing so, they build and maintain their relationship with the client and provide an all-important bridge between vendor and end user – something that vendors may not have the internal resources for.
"While it can be a challenge for MSPs to ensure their customers choose recommended solutions, it is still important for them to provide the best possible advice and arm clients with everything they need to make an informed decision and adopt the right services for their needs," commented Ivan Bulaev, head of global channel at Kaspersky, at the time of the report's publication.
"Any disagreement or reduced budgets should not come at the cost of compromised IT security. MSPs can be key advisors to their customers by offering sought after expertise, and with an expanded list of solutions they can help businesses stay secure," he added.
Shift in routes-to-market
Many technology vendors are also re-thinking the way they take their products to market, with an increasing number opting to cut out the channel altogether and sell products and services direct to customers.
According to Jay McBain, principal analyst for Channel Partnerships & Alliances at research firm Forrester, 2020 will see a "monumental shift" in how buyers are acquiring products, as well as how companies are reacting with their go-to-market and route-to-market strategies.
In a blog post predicting trends for this year and beyond, the analyst said indirect technology spend would continue to grow in cash terms, but grow more slowly than it has previously, while direct sales will grow faster. This trend will continue over the course of the next ten years, meaning the 64/36 percent split between indirect and direct sales will gradually be eroded and could flip completely before the 2020s are out.
"The cloud and emerging technologies such as AI, automation, and the internet of things (IoT) are growing quickly and carry lower indirect percentages than some of the legacy technologies they are replacing," he said. "For example, after 20 years, software-as-a-service is still stubbornly sitting below the 30% mark for indirect sales with no signs of change.
"Salesforce is recruiting 250,000 new partners in the next four years and has effectively shut down its reseller program."
McBain added that channel leaders may consider switching to a "trifurcated channel model", as brands wise up to the importance of getting in front of customers "early and often". Ultimately, this could mean a move away from more traditional resellers and linear partner programs that have long been present in the channel landscape.
"Creating an 'influencer channel' made up of affinity partners, referral agents, affiliates, advocates, ambassadors, and alliances is critical to success in 2020, and the program will need to serve these early digital influencers in a nonlinear fashion."
However, he did also predict that this will not spell the end for the traditional channel, with long-time partners potentially finding an adapted role that incorporates more than just reselling.
One vendor that has rethought its existing relationship with partners is VMWare, with the virtualisation vendor recently launching its new VMWare Partner Connect programme. The firm says the scheme will evolve in the face of industry changes and will integrate partner programs from new products such as VeloCloud and the recently acquired Carbon Black and Pivotal.
Jenni Flinders, the firm's global channel lead, said the "complete overhaul" – which was 18 months in development – offers partners more simplicity and flexibility to meet customer needs with VMWare. It also offers three tiers of Partner, Advanced Partner and Principal Partner – with hundreds of partners designated as Principal Partners at launch.
"VMware Partner Connect reimagines the way we do business with and for our partners, helping them drive differentiated customer success and digital transformation," Flinders said. "We designed Partner Connect with our customers in mind, and the idea that they should feel confident when choosing to go with a VMware partner."
The role of channel partners is once again changing, with the vendors they once worked with as partners increasingly entering the fray as competition. That doesn't mean time's up for the industry, though, as new opportunities open up both in the way businesses work with their clients and the way vendors wish to work with them. Those that will be successful in the future are the ones who spot these opportunities early on and align their business to take advantage of them.
Stay up to date with the latest Channel industry news and analysis with our twice-weekly newsletter
Dan is a freelance writer and regular contributor to ChannelPro, covering the latest news stories across the IT, technology, and channel landscapes. Topics regularly cover cloud technologies, cyber security, software and operating system guides, and the latest mergers and acquisitions.
A journalism graduate from Leeds Beckett University, he combines a passion for the written word with a keen interest in the latest technology and its influence in an increasingly connected world.
He started writing for ChannelPro back in 2016, focusing on a mixture of news and technology guides, before becoming a regular contributor to ITPro. Elsewhere, he has previously written news and features across a range of other topics, including sport, music, and general news.
Stay up to date with the latest Channel industry news and analysis with our twice-weekly newsletter
Thank you for signing up to Channel Pro. You will receive a verification email shortly.
There was a problem. Please refresh the page and try again.