Raspberry Pi Foundation launches Approved Reseller programme
The scheme recognises the brand's best partner distributors with 'buy now' buttons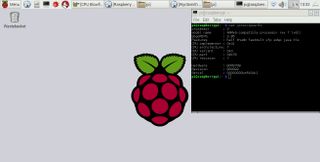 The Raspberry Pi Foundation, creators of the super-popular $35 micro-computer, is launching an Approved Reseller programme to recognise its best distribution partners.
The scheme is designed to both make purchasing Raspberry Pi units and accessories easier for customers, and to highlight those resellers that the charity feels represent the Raspberry Pi brand especially well.
From today, customers are able to access the online store pages of approved resellers directly from the Raspberry Pi Foundation's products page via the 'Buy now' button, with a 'Buy for business' option available for those who wish to purchase enterprise inventory from one of the foundation's two licensed partners for business distribution.
The Approved Reseller programme will initially launch in 11 countries - South Africa, Ireland, France, Italy, Spain, Portugal, Greece, Belgium, Luxembourg, the Netherlands and the UK - but the foundation plans to expand the programme to more than 50 countries in the coming weeks.
"Ever since the launch of the first Raspberry Pi back in 2012, one thing that has been critical to us is to make our products easy to buy in as many countries as possible," director of product management, Mike Buffham, wrote in a blog post. "Buying a Raspberry Pi is certainly much simpler nowadays than it was when we were just starting out. Nevertheless, we want to go even further".
In addition to this, the foundation is also unveiling six new resellers for the Raspberry Pi Zero, the smaller $5 variant of the Raspberry Pi. The new resellers will directly supply 13 countries that previously lacked access to the Raspberry Pi Zero, including Brazil and India.
UK resellers currently listed on RaspberryPi.org are CPC, The Pi Hut, Mod My Pi, Pi Supply, and RS.
Stay up to date with the latest Channel industry news and analysis with our twice-weekly newsletter
Adam Shepherd has been a technology journalist since 2015, covering everything from cloud storage and security, to smartphones and servers. Over the course of his career, he's seen the spread of 5G, the growing ubiquity of wireless devices, and the start of the connected revolution. He's also been to more trade shows and technology conferences than he cares to count.
As reviews and community editor, he's responsible for leading IT Pro's wide-ranging product coverage, and is an avid follower of the latest hardware innovations. He's never happier than when tinkering with complex network configurations, or exploring a new Linux distro.
In addition to managing the IT Pro Panel and working with the community of IT leaders that make it up, he co-hosts the IT Pro Podcast, where you can hear him ranting about his love of strange gadgets, his disdain for Windows Mobile, and everything in between.
You can find Adam tweeting about enterprise technology (or more often bad jokes) @AdamShepherUK, or you can email him at adam.shepherd@futurenet.com.
Stay up to date with the latest Channel industry news and analysis with our twice-weekly newsletter
Thank you for signing up to Channel Pro. You will receive a verification email shortly.
There was a problem. Please refresh the page and try again.