Dell Technologies World 2023: AI and storage to take center stage
Energy efficiency and intelligent systems are likely to play key roles at Dell's biggest ever annual conference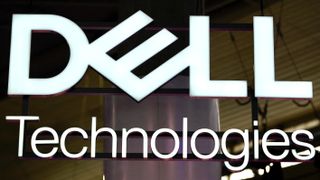 (Image credit: Getty Images)
Dell's second in-person conference since the COVID-19 pandemic sees the industry mainstay ditch the riverboat faćades of Las Vegas' Venetian for the tropical, South Seas-themed Mandalay Bay.
Far from just being superficial, the move to a larger venue is fullling anticipation that Dell Technologies World 2023 will be its biggest yet, both in terms of size and the scale of the company's strategic ambitions.
Multi-cloud as a service, the future of work, modern data infrastructure, edge computing, and cyber security are among the core themes, as the firm hopes to move on from recent layoffs and reaffirm its overall vision.
All eyes on Project Alpine
Updates to Dell Apex will without a doubt consume a lot of bandwidth, due to its broad portfolio spanning multi-cloud, storage, and security. But we also expect to hear more on Project Alpine, which the firm first teased last year.
Dell seeks to bring block, file, and object storage under one roof, regardless of the hyperscaler that customers use. Indeed, cloud has never been more important, and if Dell can offer customers more consistency, they could be onto a winner.
Its acquisition of cloud orchestration startup Cloudify in January could also fit into this vision for a seamless cloud experience.
Gartner has also identified edge architectures as a key trend influencing the future of cloud, with Dell vying to position itself to meet this demand.
Setting the pace on AI
RELATED RESOURCE
Designing the ideal digital work experience for the next generation of innovators
What users want, why it's critical to give it to them, and how the whole organization can benefit
Customers and partners will also be excited to see how Dell handles the rise of artificial intelligence (AI) for business, and how innovations in this space fit into its broader strategy.
It's more or less impossible that generative AI won't get a look-in. And indeed, CEO Michael Dell will touch on how Dell can "create a better future for all through the powerful combination of technology and human creativity".
The day-two keynote – 'Embracing new potential' – will explicitly focus on AI, and it's likey Dell will lay out how companies can adopt these systems more effectively, in areas such as improving data insights. This is opposed to the glitzy appeal of chatbots.
Dell announced an AI initiative with Nvidia in January which fits this mold exactly, with a slew of its next-generation Dell PowerEdge servers optimized for AI and analytics work alongside Nvidia's H100 AI chips. The firm has also promised 'intelligent' services across the breadth of its services, and this also seems like prime real estate for competitive, valuable AI.
Generative AI could change security among other fields, and if Dell can capitalize on this by introducing quality-of-life features such as generative summarisation of dense data at the edge, it could help to cement its place in the IT stacks of existing customers.
Dell has room to maneuver, with a customer base that would certainly benefit from a means to adopt AI seamlessly, without the need the train training large datasets.
Sustainability as a core tenet
The words "Dell Datastore" are likely to be on the lips of keynote speakers too. Championed at last year's conference, Dell's fastest-ever storage option is the kind of product ripe for new upgrades when it comes to energy efficiency.
Anxieties around business energy bills surged last year, and with businesses set to bet on sustainability as the key to long-term stability, it would be remiss of Dell to not properly address sustainability and wider ESG implementation in its announcements.
That shouldn't just mean inviting prominent figures like film director James Cameron to deliver a "trailblazer" talk. Dell's designated an entire 'sustainability journey' for attendees, but it remains to be seen whether the actual substance matches the theme's prominence.
Like with most major tech conferences in 2023, the elephant in the room at Dell Technologies World will be layoffs. The firm outlined plans in February to cut 6,650 roles worldwide, equivalent to 5% of its total workforce, after it sustained particularly poor device sales. We'll certainly be hoping to drill down into how Dell plans to address these anxieties.
ITPro will be covering Dell Technologies World 2023 between 22 May and 25 May. Stay up-to-date with the latest news and updates by following our live blogs, and subscribe to our newsletter to catch the latest in-depth stories.
A daily dose of IT news, reviews, features and insights, straight to your inbox!
Rory Bathgate is a staff writer at IT Pro covering the latest news on UK networking and data protection, privacy and compliance. He can sometimes be found on the IT Pro Podcast, swapping a keyboard for a microphone to discuss the latest in tech trends.
In his free time, Rory enjoys photography, video editing and graphic design alongside good science fiction. After graduating from the University of Kent with BA in English and American Literature, Rory took an MA in Eighteenth-Century Studies at King's College London. He joined IT Pro in 2022 as a graduate, after four years in student journalism. You can contact Rory at rory.bathgate@futurenet.com or on LinkedIn.
A daily dose of IT news, reviews, features and insights, straight to your inbox!
Thank you for signing up to ITPro. You will receive a verification email shortly.
There was a problem. Please refresh the page and try again.