Symantec unveils redesigned partner programme
Symantec channel programme moves to competency model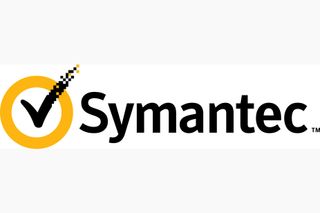 Symantec (NASDAQ:SYMC) has unveiled the details of its new partner programme, which delivers more financial rewards and focuses on helping partners develop competencies around specific subject matters.
First announced in at its Partner Engage event in February, the company's new partner programme hinges on 12 new 'Solution Competencies', which give partners the option to either deepen their expertise in a particular solution area or to extend their capabilities across multiple solutions.
"Our new programme sees us moving to a competency model," Mark Nutt, VP EMEA partner management at Symantec told Channel Pro ahead of this week's news. "The competencies we are developing will reinforce our partner's capability to deliver value to our customers. The 12 competencies will cover areas such as archiving, storage or security."
"They will also focus on specific areas of the market, for example midmarket backup and recovery. We're recognising that partners that operate in the midmarket have different skills to those who operate in the enterprise market."
Nutt, who took on his channel role at Symantec in September 2013, says the new programme was heavily influenced by feedback from the channel. "We worked extensively with over 90 partners in 27 different countries to pinpoint some of the challenges of previous Symantec partner programmes. We are more committed to our channel and partners than we ever have been."
The company announced that by October, partners will have access to better rewards based on capability, performance and commitment. Partners can earn up to 20 percent rebate through an opportunity registration programme if they achieve Principal or Expert level competency and first identify, develop and close incremental sales opportunities on qualifying products and services.
In addition, Symantec will be offering new growth accelerator rebates, which give partners who achieve Expert competencies the opportunity to earn up to eight percent in rebate for reaching or exceeding new business targets. Partners who possess one or more Expert Competencies will be eligible to apply to receive Development Funds, as much as five percent for qualified Platinum tier programme members.
While new business is important, repeat business from partners who have earned one or more Expert competencies and who meet or exceed defined renewal targets is also very welcome, according to Nutt. "There will also be up to two percent rebate available for partners that are working with us in the area of support and helping us renew engagement with our customers."
In addition to financial benefits, partners will also have access to an enablement portfolio and to sales, marketing and technical benefits, which aim to help them increase customer demand and adoption, speed up the sales cycle.
Partners who invest in achieving at least one Expert Competency can also benefit from new Market Intelligence Reports. "Partners are asking us to help them better understand where the opportunity is. Having access to market intelligence reports, for example, will certainly help with that," says Nutt. "Partners also asked to be better enabled as they go through the sales cycle. Ultimately, the key factors for partners were: profit, having the right offerings to deliver value to our customers and being easier to do business with."
Overall, he says Symantec is very focused on financially rewarding partners that are delivering the right value to the company. "We know that we have a sizeable market opportunity and we want to leverage the program to help us recruit or develop the right partners. We've got some fantastic partners and this program is about recognising the value they bring. It's about rewarding them, so they can continue to invest in developing their competencies in capability with Symantec."
Stay up to date with the latest Channel industry news and analysis with our twice-weekly newsletter
Stay up to date with the latest Channel industry news and analysis with our twice-weekly newsletter
Thank you for signing up to Channel Pro. You will receive a verification email shortly.
There was a problem. Please refresh the page and try again.