Windows 10 Pro vs Home vs Enterprise: Which is best for your business?
A guide to the various features available across each iteration of Microsoft's most popular operating system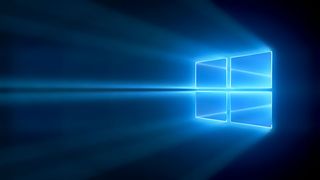 When it comes to running a business of any size, having a robust IT platform is essential if you hope to maximise productivity.
Microsoft's Windows 10 operating system underpins many organisation's IT operations and offers a number of features and tools to help drive day-to-day business tasks. The platform has found the sweet spot between retaining the familiarity of previous Windows iterations, and the successful addition of modern features.
The OS offers three main versions: Home, Pro, and Enterprise. Choosing between these can be a little confusing as there are many overlapping features, but choosing the right one will provide the foundations for a fruitful and secure IT setup.
We take a look below at the key features that each one provides and how they stack up against each other to help you make the right call for your business.
How Windows 10 licencing works
Windows Home users that decide that the Pro version is more suited to their business needs can simply upgrade from their current version at any time.
However, while Windows 10 Home and Windows 10 Pro are distinct variations of the OS, Windows 10 Enterprise is effectively an additional licence that builds upon the Pro version to make it more suitable to larger organisations. In order to utilise this add-on, you must first have an active Windows 10 Pro licence.
To confuse things further, there are two Enterprise subscription options available – E3 and E5 – and they essentially pack in more advanced security features and functionality across the IT ecosystem. With E3, for example, Windows 10 Enterprise can be deployed on up to five devices per user covered by the licence.
With these Enterprise licences, Microsoft says its aim is to provide small- and medium-sized businesses with flexible access to Windows 10 Enterprise features, which are unavailable in the Pro version.
Windows 10 Security features
With the ever-increasing risk of malicious software attacks, security is perhaps the most important element for a business when deciding on which operating system to implement.
Windows 10 Home edition covers the basics suitable for individual users and even some small businesses - including features such as Windows Hello, device encryption, firewall and network protection, and more.
Windows 10 Pro, which is geared more towards business use, offers more on top of that, throwing in BitLocker device disk encryption, which helps protect key business information – including when devices may be lost or stolen. It also offers Windows Information Protection (WIP) for defence against potential data theft across enterprise apps, Assigned Access 8.1, as well as Windows Hello for Business.
Windows 10 Enterprise Edition includes all the features above but with additional perks to further help mid-to-large size IT teams and organisations. Ultimately, this version has been designed to protect multiple endpoints, as well as enable centralised efficient software deployment, principally through its 'Guard' branded tools.
One such tool is Credential Guard, which leverages features such as Secure Boot and virtualisation to protect important data, only allowing access to privileged users. It's a handy business tool as it blocks malicious software from accessing sensitive information through use of virtualisation-based isolation, helping to prevent credential theft attacks such as Pass-the-Hash and Pass-the-Ticket.
It does this by safeguarding NTLM password hashes, Kerberos Ticket Granting Tickets, as well as sensitive domain credentials stored by applications.
To complement Credential Guard, Windows 10 Enterprise also offers Device Guard, a group of hardware and software features that work together to allow only trusted apps to run on a device.
Usually, applications are trusted unless security software actively blocks them. Device Guard essentially flips this logic on its head with a zero-trust approach, and restricts Windows 10 only allowing apps to run that have been authorised by the business' code integrity policies.
Enterprises can implement and manage Device Guard easily through Group Policy settings, Microsoft System Center Configuration Manager, Windows PowerShell, and Microsoft InTune.
Additionally, with the Enterprise E5 licence, businesses can also leverage Microsoft Defender for Endpoint, an endpoint security platform design to help tackle and prevent advanced threats across user devices.
Below is a selection of the key security features found with each version of Windows 10.
Swipe to scroll horizontally
| Header Cell - Column 0 | Home | Pro | Enterprise |
| --- | --- | --- | --- |
| Automatic encryption | ✓ | ✓ | ✓ |
| Device control | ✓ | ✓ | ✓ |
| Application control | ✓ | ✓ | ✓ |
| Windows Hello for Business | ✗ | ✓ | ✓ |
| Windows Information Protection integration | ✗ | ✓ | ✓ |
| BitLocker | ✗ | ✓ | ✓ |
| Resilient File System (ReFS) | ✗ | ✗ | ✓ |
| Credential Guard | ✗ | ✗ | ✓ |
| Device Guard | ✗ | ✗ | ✓ |
| Microsoft Defender for Endpoint | ✗ | ✗ | ✓ |
Windows 10 Productivity tools
In terms of productivity features, all three of these Windows 10 versions largely offer the same range of applications and tools, including Microsoft Search in Windows 10, the Microsoft Edge browser, Microsoft's Cortana voice assistant, and access to OneDrive cloud storage options.
There's also the familiar Microsoft 365 family of productivity apps – which include the likes of Word, Excel and PowerPoint – as well as Microsoft Whiteboard, OneNote, and Windows Ink.
With Microsoft 365, Home and single users can either create a free Microsoft account or sign in with an existing one to get started. For businesses, Microsoft offers three subscription plans:
Business Basic (£4.50 user/month)
Business Standard (£9.40 user/month)
Business Premium (£16.60 user/month)
With the latter, you get the whole package, including advanced security and device management features not present with the Basic and Standard subscriptions.
For those that just require the apps, there's also Microsoft 365 Apps for business at a cost of £7.90 user/month, providing desktop versions of the classic Office apps, file storage with 1TB of OneDrive cloud storage, and cross-device availability for up to five devices per user.
As Microsoft 365 is delivered as a service, these tools are available across all versions of Windows 10, with Enterprise editions of the operating system naturally allowing for greater centralised control of app visibility for its end users.
Elsewhere, Windows 10 Enterprise users also get access to SMB Direct for transferring large amounts of data with minimal CPU usage, as well as persistent memory for the most demanding apps and data.
Windows 10 Management tools
Alongside security, deployment of software and updates is a crucial part of running a successful IT department. Naturally, this is where the Pro and Enterprise versions come into their own, offering a host of features that are not present on the Home edition.
Both of these versions offer an array of management and deployment tools, which include Mobile Device Management, shared PC mode, Windows Hello Management, a kiosk mode, and more.
With the Enterprise licences, businesses also get access to a number of other features to help manage their IT landscape. These include Application Virtualization (App-V), which is designed to make applications available to end users without installing that software directly on their device.
There's also User Experience Virtualization (UE-V) for capturing user-customised Windows settings and storing them on a centrally managed network file share, while the Managed User Experience helps customise a Windows device user's interface to restrict it to a certain task – particularly ideal for training purposes.
Swipe to scroll horizontally
| Header Cell - Column 0 | Pro | Enterprise |
| --- | --- | --- |
| Mobile Device Management | ✓ | ✓ |
| Domain Join | ✓ | ✓ |
| Azure Active Directory Join | ✓ | ✓ |
| Microsoft Store for Business | ✓ | ✓ |
| Windows Hello Management | ✓ | ✓ |
| Shared PC Mode | ✓ | ✓ |
| Kiosk Mode | ✓ | ✓ |
| Cortana Management | ✗ | ✓ |
| Windows Store Access Management | ✗ | ✓ |
| Microsoft Dynamic Management | ✗ | ✓ |
| App-V | ✗ | ✓ |
| UE-V | ✗ | ✓ |
| Customer Experience Management | ✗ | ✓ |
| Cortana Management | ✗ | ✓ |
Windows 10 Design and navigation
All three of these Windows 10 versions offer a design that's at once familiar to the end user and an improvement over older iterations of Microsoft's operating system. The customisable Start Menu and taskbar offer quick access to applications either via alphabetical listing or a quick search feature.
Those familiar with previous Windows versions will feel comfortable navigating the file system, control panel and all the usual options. For IT professionals, security and deployment features are robust and easy to deploy for those with the know-how, thanks to the plethora of tools available.
The cross-device connectivity is also fluent and intuitive, allowing for easy access to files and tools whether signed in to a laptop, desktop, tablet, or mobile, and regardless of the OS variant that's running.
In terms of installing OS and system updates, the businesses-orientated editions of Windows 10 can utilise the Windows Update for Business service, which allows updates to be deployed from a central console.
Essentially, though, if users can find their way around one version of Windows 10, they'll have little trouble navigating other versions thanks to the platform's familiar design and uniformity. There's very little difference between Home, Pro, and Enterprise in terms of design.
Instead, the key differences are found in the management tools available and security functionality offered by the licence in play - making those elements of greater importance for businesses.
Windows 10 Home vs Pro vs Enterprise
As its name suggests, Windows 10 Home is a great option for sole or home use, offering crucial security features to protect personal data or private work information. If you run a small, self-employed business, its features can help you get the most from your day-to-day activities.
Windows 10 Pro ramps things up and its more advanced selection of features and tools make it better suited to helping small- and medium-sized businesses. Security is placed at the forefront of its functionality to ensure data is protected and users can get the most from their productivity apps.
For larger organisations that require more robust and intricate security across a greater number of endpoints, Windows 10 Enterprise subscription options represent the best way of keeping business and personal data secure and ensuring the safe deployment of key software and updates.
Additionally, users who are considering upgrading to Windows 11 should be aware that Microsoft has also introduced Windows 11 Home and Pro to its new operating system. Since Windows 10 is being developed alongside Windows 11 until October 2024, there's no rush to currently change. Despite this, when the time comes, businesses will have to choose between Windows 11 Home vs Pro depending on their teams' needs.
Get the ITPro. daily newsletter
Receive our latest news, industry updates, featured resources and more. Sign up today to receive our FREE report on AI cyber crime & security - newly updated for 2023.
Dan is a freelance writer and regular contributor to ChannelPro, covering the latest news stories across the IT, technology, and channel landscapes. Topics regularly cover cloud technologies, cyber security, software and operating system guides, and the latest mergers and acquisitions.
A journalism graduate from Leeds Beckett University, he combines a passion for the written word with a keen interest in the latest technology and its influence in an increasingly connected world.
He started writing for ChannelPro back in 2016, focusing on a mixture of news and technology guides, before becoming a regular contributor to ITPro. Elsewhere, he has previously written news and features across a range of other topics, including sport, music, and general news.