What is flexible working?
Flexible working is all the rage, but what is it - and can anyone do it?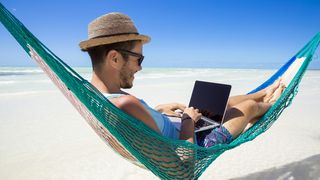 Flexible working has become much more prevalent over the last few years, driven in part because of recently introduced UK legislation, which makes it a legal right for employees to request a change in their working patterns or location if there is a just case for it.
However, because this law has made it possible for anyone to request flexible working practices, whether that's adjusted hours, working part time, job sharing, working remotely or changing the conditions of leave, it has also caused a lot of confusion for employers.
Our guide to flexible working outlines what the law says, who can make a request and what types of request are permitted. It also explains how employers should respond to flexible working requests and, crucially, whether every request has to be granted.
A common misconception is that flexible working only relates to working from home, but actually, it can mean you have to work from the office, but would like to adjust the hours you work to better suit your mindset or personal life. For example, if a parent has to drop their child off or pick them up from childcare or school at a certain time, they may opt to change their hours on certain days so they can work reduced hours on other days.
Flexible working can also apply too, if any employee wants to go back to college and develop their skills, switch to a job share set-up or work shifts rather than set hours, day-in, day-out.
Who is eligible for flexible working?
It's not just new parents that have the option of moving to a flexible working model - all employees are eligible. The only requirement is that you must have been working for the same employer for a minimum of 26 weeks.
Requests must be made in writing, and can only be made once a year. When submitting a request, employees must list how they would like their working arrangement to change, when they would like the change to come into effect and what effect they think it would have on the business. They must also make it clear that it is a "statutory request", as well as if and when they have submitted previous applications for flexible working.
To strengthen your case, it's worth stating the benefits you expect to gain from changing your day-to-day working pattern, and the positive impact this will have on the business as a whole. ACAS also recommends applicants set up a meeting to discuss the flexible working request as soon as possible, with a colleague or trade union representative in tow.
If you're an employer, you're legally obliged to deal with any flexible working requests "in a reasonable manner". According to government guidelines, this involves properly considering the request, arranging a meeting with the employee to discuss it and offering an appeals process if the request is unsuccessful.
However, it's important to note that, just because someone makes a formal flexible working request, the company is under no obligation to accept it.
For example, if allowing staff to work outside of a company's traditional working hours leaves it unable to cope with customer demands, senior management is well within its rights to turn a request down.
The same applies if there is insufficient work for the employee to do during hours they want to work, or if the move to flexible working practices could leave the company shouldering additional costs.
For these reasons, employees that want to make a flexible working request will need to have a legitimate business reason to, and should emphasis the benefits of doing so when making their request.
Get the ITPro. daily newsletter
Receive our latest news, industry updates, featured resources and more. Sign up today to receive our FREE report on AI cyber crime & security - newly updated for 2023.
Adam Shepherd has been a technology journalist since 2015, covering everything from cloud storage and security, to smartphones and servers. Over the course of his career, he's seen the spread of 5G, the growing ubiquity of wireless devices, and the start of the connected revolution. He's also been to more trade shows and technology conferences than he cares to count.
Adam is an avid follower of the latest hardware innovations, and he is never happier than when tinkering with complex network configurations, or exploring a new Linux distro. He was also previously a co-host on the ITPro Podcast, where he was often found ranting about his love of strange gadgets, his disdain for Windows Mobile, and everything in between.
You can find Adam tweeting about enterprise technology (or more often bad jokes) @AdamShepherUK.