Charles Bligh: TalkTalk Business is channel-centric
TalkTalk Business MD Charles Bligh says the firm's putting its money where its mouth is when it comes to channel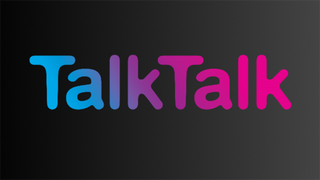 TalkTalk Business managing director Charles Bligh has shared his plans to expand the business through investment in its channel.
Formerly VP of IBM's General Business in UK&I, Bligh (pictured) was recruited in late 2011 to help drive growth in Talk Talk's B2B division – and he says investment in the channel is at the top of the agenda.
The B2B segment last week posted a 28 percent growth in revenues. It currently accounts for a quarter of TalkTalk's overall revenues, and earlier this year it delivered its first presentation to investors, an indication, says Bligh, of how serious the firm is now about the business division.
The MD says many people don't realise that TalkTalk Business is the fourth biggest telco serving B2B customers in the UK: "BT, Cable & Wireless and Virgin Media are a little bit ahead of us, but we'll change that," he explains.
"We need to get out and explain what we do: We are the fourth biggest telco, we've got the biggest Next Generation Network, we have more VoIP minutes on our network than even BT, we're in more exchanges with Ethernet than BT...it's real validation.
"We need to punch our weight in the marketplace," he adds.
Channel plans
The firm currently has around 750 channel partners, ranging from small ISPs to carriers such as Deutsche Telekom and O2.
"[TalkTalk] started as a partner-centric business in the days of Opal and Carphone Warehouse so the DNA of the company is very channel-centric," says Bligh. "50 percent of our business is [through] the channel. Going forward I'd be delighted if that number grew."
The MD says a lot of vendors claim to be channel-centric, but in reality their partners come off worse next to their direct business. "A lot of companies talk about the channel being important, but when you ask them when a new product is coming out; [they] release them first to their direct business before the channel. We do the opposite; we release them in the channel first, and then, sometimes some months later, we release them to our direct business," he says.
"It's also about trust. For example, last year we made a decision to go after the public sector, through only three channel partners. We've placed all our trust in the channel to go after a massive market like public sector. We will absolutely, not on my watch, be direct in public sector.
"Channel-centric is putting your money where your mouth is," he adds.
As such, TalkTalk Business is "investing heavily" in the channel, says Bligh. "The channel is my priority. I want to grow it quicker than my direct business. If I had a pound of investment, I'd spend the majority of it in the channel. We can scale quicker, we can learn more about the market – the channel helps us to structure the product.
"It's important for me to get out there and tell people how important the channel is for us."
New product portfolio
As part of this investment the firm has taken on two new executives. Alex Tempest has joined from Juniper to run TalkTalk's partner business, incorporating ISPs and resellers, while Duncan Gooding was recruited from Computacenter to fill a new role running the carrier business, as well as its systems integrators and managed service providers – an area that Bligh says has been underserved.
"Three years ago we wouldn't have had the range of products that would have been as interesting to a wider range of channel partners. If we'd have gone to Capita or Computacenter three years ago, we would have had voice and broadband. We now have voice, next generation voice services (e.g. SIP) an extended broadband, a full range of Ethernet and now some cloud offerings as well used in the datacentre. We've really driven hard on innovation."
Stay up to date with the latest Channel industry news and analysis with our twice-weekly newsletter
Stay up to date with the latest Channel industry news and analysis with our twice-weekly newsletter
Thank you for signing up to Channel Pro. You will receive a verification email shortly.
There was a problem. Please refresh the page and try again.