Jay R. Ackerman: Work that channel!
Is the channel missing out on renewal and subscription businesses, asks Jay R. Ackerman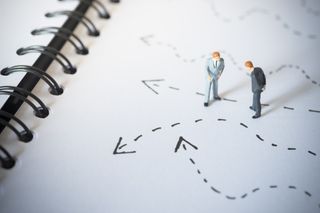 We recently conducted a customer study into how well technology companies are managing their recurring revenue — and the results are disconcerting. It turns out that companies are leaving serious revenue on the table by neglecting their renewal processes. In fact, many companies overestimate the performance of their renewal and subscription businesses and discover their shortfall during quarterly earnings.
It's understandable. Salespeople are more excited about bagging new customers than keeping the existing ones. And whether you're renewing subscriptions for your SaaS offering or renewing hardware/software maintenance agreements, recurring revenue might seem like a simple, administrative task.
It takes a specialised skill set – along with different tools and metrics – to close recurring renewal sales. Yet in most businesses, managing renewals is a neglected and thankless task. Even though it requires distinct practices, only 21 percent of the businesses surveyed in our study have a sales team dedicated to renewals. The secret to growing your recurring revenue? Look outside your own business to your channel partners. For most businesses, the channel represents a significant, under-realised source of recurring revenue.
Don't underestimate the opportunity
The actual channel renewal opportunity varies across businesses. For North American technology companies, mroe than 68 percent of revenue is sold through the channel. Outside North America, that number jumps to over 80 percent. Even in SaaS firms, 16 percent of revenue comes from the channel on average – and that number will grow as companies use the channel to gain market share and global reach. Research shows us that the channel leaves a lot recurring revenue untapped. On average, the channel under-performs direct sales teams by 12 percentage points on renewal rates. If you're already taking the steps to improve renewal rates in the previous 'secrets' posts, then that gap is widening.
It's no surprise that channels don't perform as well as they could. For many companies, "channel support" means sending opportunities by email once per quarter, and perhaps providing a quote template. If you don't provide your partners with timely, actionable renewal data, they are less likely to take action on your behalf. You can easily extend the work that you have done to improve your own renewal revenues (getting renewal-ready data and using actionable analytics) to your channel partners. Sharing the lessons and practices you learn in-house with channel partners benefits everyone.
Why don't organisations use channel analytics?
There are a number of reasons for this, which may vary by both partner and OEM, but the main reasons include a lack of awareness, a lack of resources and short-term thinking:
Lack of awareness and measurement means they don't know what they are missing. When data resides in many disparate systems it is actually very difficult for a channel partner to understand the scope of the problem and the related opportunity they are missing. Without the analytics to measure and size the opportunity, it is often difficult for them to realize that there is enough of a problem to warrant measuring by investing in analytics… it's a vicious circle.
Lack of resources very often means that channel partners typically place more focus on new sales than renewals. This is largely due to how they are compensated, and the OEM's drive this. Faced with limited resources, some channel partners don't prioritise or invest in renewals management.
Short-term thinking: this is related to the point above. Particularly in times of technology boom, channel partners possibly feel that they do not need to develop a deep understanding of when and why their customers are renewing. Now the move to a SaaS subscription economy means that renewal is not an annual event but rather an ongoing customer choice that has clear implications for customer churn. This in turn affects the OEM vendor. There are some system-wide inefficiencies and additional costs here that could be very positively addressed through channel analytics.
Connect the channel to renewal data and analytics
Your channel, like your own sales force, needs access to renewal-ready data. Channel partners that have to hunt down renewal data are likely to work on other, easier sales instead of your renewals.
Analytics also play an important role in managing the channel. You need the right metrics to track channel partner performance – and to compare renewal performance across multiple channel partners. A little competition in the channel can be a healthy thing, if you manage it well. But you also need to support the channel. With the right 'root cause' metrics, you can help partners identify potential barriers to renewals to improve their results. Juniper Networks is one company that makes the most of its channel opportunity for recurring revenue. It has thousands of channel partners. Juniper significantly improved channel renewal rates using an approach that combined renewal data, analytics and accountability:
Providing channel partners with revenue-ready asset data in a partner portal
Giving channel partners the metrics to track performance and find root cause issues
Using those metrics to create a monthly 'scorecard' for each partner – and sharing that information with partners
Using these strategies, Juniper increased its channel's renewal rates to ovmore than 80 percent – a remarkable yet attainable number for renewals in the channel. What's the potential impact on your revenues of increasing channel renewals to over 80 percent? Is it worth a little effort to support your partners? I'm guessing the answer is yes.
Jay R. Ackerman is chief renewals officer and executive VP customer success at ServiceSource
Stay up to date with the latest Channel industry news and analysis with our twice-weekly newsletter
Stay up to date with the latest Channel industry news and analysis with our twice-weekly newsletter
Thank you for signing up to Channel Pro. You will receive a verification email shortly.
There was a problem. Please refresh the page and try again.