How remote working forced us to rethink partner engagement
Joe Walsh reveals why Samsung adopted a mobile-first approach to maintaining relationships with sales staff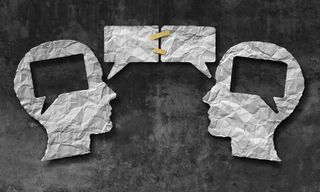 The situation in which we live and work has changed and I, like millions of others, have had to pivot quickly to fulfil my professional responsibilities remotely.
The world continues to turn, however, and digital transformation has accelerated by more than five years in the UK, bringing with it a surging business demand for enterprise tech. As a result, vendors have had to find a way to make operations work, wherever they are, and be there for our customers at this crucial moment.
Through conversations with our partners, which began long before COVID-19, we identified the pain points in their day-to-day work that could be addressed with a new mobile-based engagement platform. Comprising the traditional components of a partner programme, including communication, education, motivation and rewards, the system we call Samsung One became a natural next step for this new era of remote and hybrid working.
Close encounters
We cannot attribute the rise of mobility to the pandemic. We were all increasingly checking emails and taking business calls on our smartphones pre-pandemic, but the requirement of full-time remote working has highlighted the value of a mobile-first approach.
We acknowledged the need to create a central hub through which we could remotely present data, analytics and essential insight in review meetings. Our partners and their salespeople can also access personalised dashboards full of data and analysis for them to track their progress and identify where they can shift performance to the next level.
Above all, they can maintain frequent contact with partners and provide them with the support they need, whenever they need it. Everyone is in this situation together and communication is vital to building ways to optimise collaborative working.
On-the-go learning
The absence of office or off-site training sessions presents a very real risk of stagnating professional development. With more than 12,000 affiliated salespeople in the UK, we hold a responsibility to help improve their understanding of our products and give them the opportunities to learn. Online training modules can become cumbersome, especially for those that already spend most of their days staring at a laptop screen, so we instead offered a series of B2B training modules delivered by mobile.
We believe this format change won't only suit the current working model, but the hybrid approach that we'll likely see come into play next year. Salespeople are, naturally, on-the-go professionals and the ability to complete training exercises on their smartphones or tablets in flexible ways that suit their new schedules, will unlock new time for them to dedicate to their own development.
Fighting isolation
With research showing around half of UK business leaders are suffering motivational issues with their staff, we got to work on devising a rewards programme that helped people feel as if their work was being valued. We built-in a comprehensive incentives programme into our mobile platform that rewards exceptional performance and gives credit where it's due. Be it exceeding sales targets, driving best practice, or reaching training objectives, partners need to know their effort are appreciated. It's a simple commitment, but one that flies under the radar.
We also plan on selecting a series of exceptional sales agents to form part of our Champions Programme down the line. These experts will form a community to share knowledge, advice and tips from their own experiences and encourage collective progress as a network. These are important considerations when you take into account how isolating remote working can be.
As we emerge from a period of enforced lockdowns, however, we must anticipate the dawn of a more permanent hybrid approach to work. Through this transition, we must all commit to applying communication, education, motivation and incentivisation to guarantee maximum engagement with our partners and their sales agents.
With workforces distributed across offices and homes, we're confident a mobile-first approach is flexible enough for people to remain engaged wherever they are. We're all in this together, and this opportunity to take a significant step forward with your channel partners is one that must be welcomed.
Joe Walsh is director of B2B at Samsung UK & Ireland
Stay up to date with the latest Channel industry news and analysis with our twice-weekly newsletter
Stay up to date with the latest Channel industry news and analysis with our twice-weekly newsletter
Thank you for signing up to Channel Pro. You will receive a verification email shortly.
There was a problem. Please refresh the page and try again.