Channel programmes: time for a revolution?
It's a brave new world for channel partners, but are you getting a good deal?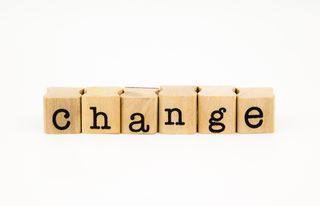 The role of the channel partner is changing.
There has been a well-documented move from box-shifting to managed services among forward thinking channel partners looking for longer term revenues. At the same time, new technologies are entering the market at increasingly fast rates. And the end user customer, whether they're an SME or a large enterprise, doesn't want to miss a beat.
But technologies deployed in isolation are rarely successful. All of which moves the channel partner into an often crucial consulting and advisory role so it stands to reason that the relationship between the vendor and the channel partner must change as the balance of power shifts to the channel.
True partnership and the 100 percent channel business model
Aligned with the channel's new consultancy-focused role is the realisation among many vendors that technology deployed as part of a solution has a stronger chance of achieving the end users' requirements. The best projects and ongoing solutions tend to be delivered within an ecosystem of technologies and services including elements such as pre-sales consulting, solution design, implementation, and training and support. This is often best delivered by channel partners with close relationships and understanding of the end customer's environment.
This had led to some vendors choosing a 100 percent channel business model rather than cannibalising their partners by selling directly. With this 100 percent channel model, the partnership with the channel has become truer to the word partnership than ever before.
A partner programme fit for the brave new world
For the channel, it's always important to work with vendors who have a differentiated solution but in this brave new world, channel partners can, and should be opting for vendors whose partner programmes illustrate an understanding of today's marketplace and offer real benefits and real partnership.
Following our spin out from Juniper in 2014, we got to re-examine our legacy channel programme and create a new one based on the context of today's marketplace. In just one year, the new programme resulted in an increase in UK channel partner indirect revenue of 58 percent YoY and a 37 percent increase in new resellers pro-actively selling Pulse Secure technology. And of course, that benefits us too - we saw an increase in the number of end users purchasing our technology of 67 percent YOY.
Nothing is a formality anymore
In developing our new programme, we found that the traditional vendor-partner agreements including things like certification, accreditation, deal registration, tiers, distribution channels, revenues and incentives were no longer the formality they once were. We would encourage channel partners to question the following three aspects of their current partnerships, for the good of not only them, but the industry as a whole.
Certification
With so many technologies out there and new ones entering the market all the time, it's simply no longer possible or right to expect channel partners to commit the time to be certified on numerous product and solution lines. Our entry level 'Community' tier doesn't require certification. This means we can get to know if we can work together before a partner has to commit a lot of resources.
Deal registration
Deal registration exists to truly reward partners that invest in a vendor's brand. Partners shouldn't have to commit to certain revenues in order for this to kick in. We've found that by making deal registration open to partners at all levels, partners engage with customers early and make the process visible to us which allows us, in turn, to support them with additional resources to both win and deliver the solution.
Capabilities rather than accreditation
Traditionally, partners moved up tiers via sales volume and number of staff that had successfully completed training modules. We found that a smaller focus on revenue and a larger focus on happy customers was a fairer and more effective model. To this end, we initiated a 'demonstrated capabilities' component which is essentially a validation audit based on customer satisfaction.
Our new partner programme is a recognition and reflection of what's happening within the industry; we're moving with the tide rather than against it. From a commercial standpoint, it's a win-win for everyone and we would advise the channel to look for vendors who understand their value in today's market and are willing to create true partnerships.
John Mitchell is EMEA partner director at Pulse Secure
Stay up to date with the latest Channel industry news and analysis with our twice-weekly newsletter
Stay up to date with the latest Channel industry news and analysis with our twice-weekly newsletter
Thank you for signing up to Channel Pro. You will receive a verification email shortly.
There was a problem. Please refresh the page and try again.