'True' workplace mobility demands a change in culture
Businesses don't become mobile just by using apps like Skype or Slack, according to Andres Richter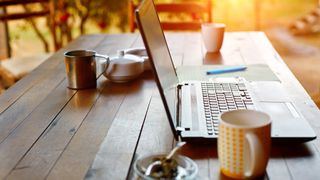 Businesses today, irrespective of size or industry, rely on mobility more than ever to help boost productivity, service customers in innovative ways and expand into new markets.
This mobile trend has primarily been driven by the growing popularity of Bring Your Own Device (BYOD) initiatives. Employees now expect to have access to smartphones and tablets equipped with all the tools they need to carry out their jobs, such as remote conferencing software and document sharing platforms.
As such, the global managed mobility services market is expected to grow significantly over the coming years. Markets and Markets predict that it will reach $19.4 billion by 2021, while Stratistics MRC is even more optimistic, predicting growth to nearly $24 billion by 2022.
So it's clearly a key focus for modern businesses. However, despite the fact there's been a lot of talk about 'going mobile' for a number of years, and that it's risen to the top of the agenda for many companies, some key barriers are still holding businesses back.
'It's not just about signing up to Slack'
What's become apparent is that even today, many businesses still fail to approach mobility in the right way. For example, it's often reduced to implementing apps such as Slack, Skype, GoToMeeting, Google Drive, and allowing employees to work flexibly.
But embracing a mobile way of working is so much more than that. Too many businesses are guilty of installing these apps and thinking that's all they need to do, where in reality there are several cultural issues that need to be addressed too.
True mobility is about having the mindset and capability to work from anywhere, at any time. Putting apps on employee's devices is one thing, but instilling a new way of working is something that takes time. This can be especially true for older generations that are more used to traditional approaches.
Another issue is that business leaders often say they don't find it easy to work from mobile devices, or that they don't have the right technology to do so, even though these tools do exist. Many businesses simply aren't aware of all the tools that are available.
Some mobile business management tools such as enterprise resource planning (ERP), for example, feature mobile application generators that enable staff to easily create apps to access relevant data from wherever they are. In addition, cloud ERP products and security software such as password managers and end-point security management tools, give employees the flexibility to work remotely.
On top of this, there are practical problems posed by legacy company infrastructures, and the need to ensure continuity in business activities, all of which highlights the number of obstacles businesses face when it comes to implementing mobility. This is why the channel is so ideally placed to show them the way forward.
Channel firms must lead their customers
With many companies looking to the channel to help mobilise their workforce, there's a significant opening for resellers and integrators to capitalise. Plus, it's something many have already recognised, with research showing that channel partners have identified managed mobility services as the top area they plan to add to their portfolios in the next 12 months.
But, with so much noise in the market, the channel must do more to educate businesses of all sizes about the mobile opportunity beyond the basics of instant messaging and virtual meetings. The channel has a responsibility to ensure all business IT users have the same level of mobility and must provide businesses with the best possible options to enable mobile ways of working.
This can be achieved by implementing a business management system. It also presents a huge opportunity for the channel to take a more consultative approach, whereby they lead their customers, instead of waiting for their customers to come to them. Those that proactively put time and effort into helping customers explore different mobile strategies, consolidate systems and build platforms around mobile apps that empower employees, will be the ones that reap the long-term rewards and achieve the greatest returns.
Ultimately, the channel is not currently doing enough to raise awareness of more advanced mobility-enabling tech, which is why certain business areas are still shackled by outdated and inefficient processes.
Channel partners must be prepared to start the conversation and ask their customers how mobile platforms can help them achieve their goals. Only then will the channel be able to support business-wide digital transformation and help customers realise the potential of true mobility.
Andres Richter is CEO of Priority Software
Stay up to date with the latest Channel industry news and analysis with our twice-weekly newsletter
Stay up to date with the latest Channel industry news and analysis with our twice-weekly newsletter
Thank you for signing up to Channel Pro. You will receive a verification email shortly.
There was a problem. Please refresh the page and try again.