Winning the data gamble in the channel
The practice of gambling critical long-term business decisions on inaccurate or poor quality data has become entrenched in mid-market organisations' approach to information management.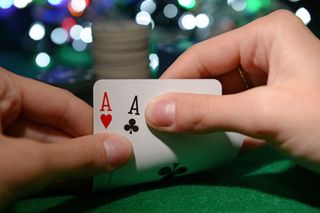 Occasionally, the gamble can pay off with errors going unnoticed or financial damage kept to a minimum. But, as with every game of chance, there are winners and there are losers.
Betting against the odds
With difficult economic challenges and a painful squeeze on resources, mid-market businesses are consistently betting against the odds when it comes to decision-making. A recent IBM study of board-level decision makers in mid-market organisations found that nearly 70 percent of organisations still use spreadsheets as the staple information provider to support business decisions.
The research also found that 35 percent of businesses provide data only on request, rather than proactively in rolling reports, which executives can view to gain visibility across the whole organisation at any time. Nearly half of respondents admitted concern about the overall integrity of the information they use to make critical business decisions. Worse still, over one third of companies said that spreadsheet use has a significant detrimental impact on the business, admitting they know the damage such systems can do to company decisions.
So despite the numerous problems with data duplication and inaccurate information so prevalent in spreadsheet-based systems, the majority of mid-market businesses are still failing to ensure accurate data management. But why are talented staff in mid-market organisations forced to leave decision making to chance? The answer lies in two factors; a lack of confidence and the fallacy that achieving first class business intelligence will incur an enterprise-size price tag.
Kicking the habit
Mid-market businesses need to recognise there is a problem in the first place and rethink business strategy to avoid a data gambling addiction. Bad decisions on poor quality information can lead to catastrophic consequences at a later stage in the business cycle.
In addition, running the risk of numerous problems such as data duplication and inaccurate figures, spreadsheet systems often restrict access to information across the business. In the information age, over 60 percent of mid-market businesses are experiencing growing data volumes. Given that many businesses are in possession of large amounts of company data, you'd think they would be making smarter use of it – but this is not the case. Manual aggregation of information and sharing of vital data across email is still a widespread practice that needs to be stamped out.
Exclusive intelligence?
Doubtless, many mid-market executives fully understand the pitfalls of inefficient systems and siloed information remaining unseen by key decision-makers, so why take the risk?
For many companies, gambling decisions on poor quality data appears to be the only option, as business intelligence software has long been incorrectly viewed as an expensive and an enterprise-size only solution. The reality is that nothing could be further from the truth.
Cost effective business intelligence solutions exist that are tailored and purpose built to the needs of mid-market organisations. With the right tool in place, businesses can achieve the first class reporting, analysis, planning, budgeting and forecasting capabilities that midsize companies need at an affordable price.
By targeting mid-market businesses with undiscovered BI offerings, channel players can make their mark. Alongside specialist consultancy and advice, smaller organisations can now benefit from reliable reporting and planning previously only enjoyed by larger companies.
With this consistent and reliable system in place, answers to previously tough questions such as "How are we doing?" "Why are we doing what we do?" "What should we be doing?" suddenly become clear. This allows managers to make better, faster, smarter decisions to reduce cost and minimise risk for the long term. By waking up to the benefits of business intelligence, mid-market organisations no longer need to gamble on data because they know it can be trusted.
Stay up to date with the latest Channel industry news and analysis with our twice-weekly newsletter