Datto reaps the rewards of EMEA focus and investment in 'being local'
Company says large investment in people and tech is bearing fruits across the board, but particularly in Europe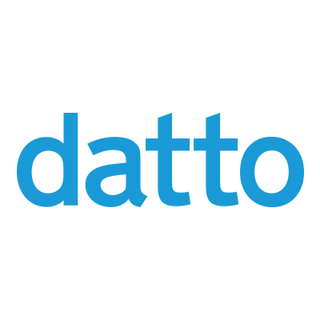 Datto has pledged to get closer to the MSPs it does business with – either physically or virtually – and has backed up its promise with heavy investment in the EMEA market.
This focus has been buoyed by what president and COO Tim Weller said is "easily the biggest piece of investment globally within Datto."
The company has recruited 750 new MSP partners since the beginning of 2018, bringing its EMEA total to around 3,000. What's more, the firm's DattoCon Europe conference last week in Barcelona was also up on attendees with 500 MSPs present - double the amount that attended the European event in London last year.
"Momentum is good globally, but particularly in EMEA. We do DattoCon for the partners so they're here right now networking over coffee and that's just how we like it. We're not here to sell them anything," Weller told Channel Pro during a break from the conference.
"We're here to build the channel and if the channel gets built Datto will do just fine. It's not a sales conference. It's meant to build the ecosystem and our relationships with the channel.
"One thing that stands out from partners is the number of unsolicited 'thank yous' we've had on the support side for how much we invested over the last year in localised support. I was surprised by how many people were noticing that tangibly and that's meant to be. We're putting our money where we know where it needs to be."
It's just over a year since Datto and Autotask announced plans to merge and just shy of a year since the move was finalised.
Since then, the combined company has been on a mission to continue to support respective customers and tempt Autotask die-hards to Datto's product line-up and vice versa.
"We're now over 230 employees [in Europe]. It's a very large team, we're hiring aggressively and we've stayed fairly focused to DACH, in Benelux, the UK, and Nordics. We have partners and devices in any country you can name and that will continue," Weller added.
"We have a very fast growing Australian business but, we're not broadly in APAC, we're not broadly in Latin America. So EMEA is the focus."
Part of Datto's recipe for continued success in the region lies in using global clout and resource to provide local focus, according to Weller. Datto opened a UK datacentre earlier this year and plans to do the same in Germany in 2019.
"It's a very, very large market. It is an attractive IP market…. You have to tailor your partnerships at a local level. There's some language work, there's some cultural work, but it's just the biggest market [and one] that we need to be bigger in," he said.
"We are a large enough company now that we're not going to be held back here like a smaller competitor would be… We're trying to provide MSPs with time. If being a little bit closer helps them - whether it's on the marketing side, whether it's helping them spend more time with their customers or whether it's support - we will be local."
Given the firm's underlying tech premise is about remote management and business efficiency, its local focus follows suit.
"We don't need to be physically there with a large office in every country. We will be strategic about that, but will be very available," Weller added.
"The core of our technology is about letting MSPs run their business remotely and not have to continually be on site with their SMB. So we do focus on and leverage that remote technology. We put a big effort into support locally and efforts to be closer to the customer."
Talking of technology, the company used DattoCon as an opportunity to update MSPs on its roadmap and unleash a raft of new products and enhancements into the market.
Datto's Unified Continuity portfolio will now include hardy BCDR appliances featuring up to 48TB of all-flash storage. The firm also unveiled the D200, a new addition to its networking line-up, which boasts LTE support so that MSPs can ensure uptime even when a client's main web connection is offline.
The company also announced simplified pricing for its SaaS Protection cloud backup offering and the worldwide availability of Managed Power through the MP10 Wi-Fi-connected smart plug, which makes use of cloud management to enable MSPs to keep an eye on and manage client device power remotely.
"We were certainly getting positive feedback [on the announcements at DattoCon], but I think that the best form of flattery is seeing how the new products sell," Weller said.
"The roadmap is very rich and you'll see a number of momentum releases. And, of course, we will be listening closely to the whole market and the excellent relationships we have here in EMEA."
Stay up to date with the latest Channel industry news and analysis with our twice-weekly newsletter
Maggie has been a journalist since 1999, starting her career as an editorial assistant on then-weekly magazine Computing, before working her way up to senior reporter level. In 2006, just weeks before ITPro was launched, Maggie joined Dennis Publishing as a reporter. Having worked her way up to editor of ITPro, she was appointed group editor of CloudPro and ITPro in April 2012. She became the editorial director and took responsibility for ChannelPro, in 2016.
Her areas of particular interest, aside from cloud, include management and C-level issues, the business value of technology, green and environmental issues and careers to name but a few.