Dell EMC partner programme gets 2019 makeover
Tech giant wants to reduce complexity and maximise the potential for partner profitability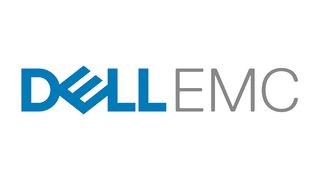 Dell Technologies took the wraps off of its revamped Dell EMC partner programme, which it says is heavily shaped by community feedback and based on three tenets: simplicity, predictability and profitability.
Key changes include revamping some of the financial incentives, protecting partners' relationships and historic investments with customers, simplified revenue requirements, and a reduction in the number of people required for a company to reach Gold partner status.
Taking to the stage in a global webcast to announce the changes, Joyce Mullen, president of global channel, OEM and IOT solutions at Dell Technologies, said that the company was doing its utmost to deliver on partners' expectations and needs.
"We have big ears here at Dell. We are constantly listening," she said.
"We are continuing to execute in the areas you told us were going well. And we're working on improvements in the areas you told us are most critical to you. The 2019 Dell EMC partner programme is a product of your feedback. With your guidance, we are raising the bar on what it means to be simple, predictable and profitable. And basing it all on an incredible foundation – the broadest portfolio in the world with a commitment to keep on innovating."
The changes are designed to achieve three key things. First, to make it easier for those in the partner community to grow their own businesses. Second, to assist with the speed at which they can deliver innovative and transformational products and services. And, third helping partners embrace and monetise emerging technologies.
In the year leading up to the end of the company's fourth quarter, Dell Technologies' partners were responsible for $49 billion in orders, according to Mullen who also used the strategy update as an opportunity to thank partners for their efforts thus far.
"Can you believe it has already been two full years since Dell and EMC officially combined to form Dell Technologies and the Dell EMC Partner Programme? We've accomplished so much in that time, really because of you. Today, we're kicking off what will be our very best year yet… It's the year when 5G will come to life, edge computing will kick into high gear and Gen Z will enter the workforce," she said.
"We will see AI and machine learning follow us to work, with PCs and devices learning from our habits and proactively putting up the right apps and services at the right time. It's the year of the data-driven digital ecosystem. We will continue to unlock the power of data in ways we never imagined."
Mullen added: "This year, more than ever, every organisation needs to be a digital organisation, powered by data running in a multi-cloud world."
Data volumes, as a result of all of the above, will reach 44 zettabytes by 2020, according to Mullen. Analyst firm IDC predicts the data deluge will continue to swell, reaching 163 zettabytes by 2025.
"This data gold mine will spark the next gold rush in tech investments. With all of these massive opportunities, customers will be looking to you more than ever as a trusted advisor. They will be looking for your intimate knowledge of their environments and their industries, and your understanding of their businesses to drive their digital transformations," Mullen added.
"And we are right here ready to back you up. Through all of this excitement and change and incredible opportunity, Dell Technologies will be right here, by your side. Together we have the expertise, the portfolio, the plans and the determination to win big. And I mean really big.
"Together we are winning awards and shattering industry records… Together, we have delivered results we could have never dream of achieving on our own. Quite simply, our partner community – you - are vital to our success."
Stay up to date with the latest Channel industry news and analysis with our twice-weekly newsletter
Maggie has been a journalist since 1999. She started her career as an editorial assistant on then-weekly magazine Computing, before working her way up to senior reporter level. After several years on the magazine, she moved to 'the other side of the fence' to work as a copywriter for a marketing agency, writing case studies and working on ad and website copy for companies such as eBay, Dell, Microsoft and more. In 2006, just weeks before IT Pro was launched, Maggie joined Dennis Publishing as a reporter. Having worked her way up to editor of IT Pro, she was appointed group editor of Cloud Pro and IT Pro in April 2012. She became the editorial director and took responsibility for Channel Pro, in 2016. Her areas of particular interest, aside from cloud, include management and C-level issues, the business value of technology, green and environmental issues and careers to name but a few.
Stay up to date with the latest Channel industry news and analysis with our twice-weekly newsletter
Thank you for signing up to Channel Pro. You will receive a verification email shortly.
There was a problem. Please refresh the page and try again.