Gartner: Data analytics teams failing to deliver benefits despite rising budgets
Human-related challenges, such as lack of talent, were highlighted as key impediments to data strategy success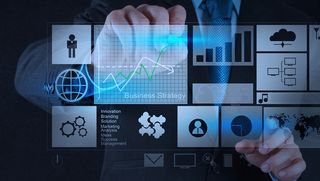 (Image credit: Shutterstock)
Less than half of data and analytics (D&A) leaders believe their team is effectively delivering value to their organisation.
A survey of more than 500 D&A leaders globally found that just 44% reported their teams are unlocking tangible long-term benefits for their firms despite rising budgets and growing expertise.
D&A budgets have risen steadily as organisations seek to deliver greater value from data, streamline operations, and enhance operational agility. The mean D&A budget now stands at $5.41 million (£4.4 million), the research from Gartner found, while 44% of D&A teams also increased in size over the last year.
However, while rising budgets reflect increasing confidence in the data function, this is placing additional pressure to deliver impactful results, resulting in a negative impact on both teams and leaders, said Donna Medeiros, senior director analyst at Gartner.
"The demands being placed upon D&A, as well as increased investment, reflect a growing confidence in CDAO's abilities and recognition of the data office as an indispensable business function," she said.
"However, this leads to more work as pressure grows for D&A to achieve tangible business results."
Gartner's study found that D&A functions are receiving increased investment across a range of areas. Nearly two-thirds (65%) of leaders reported increased investment in data management while 63% and 60% reported investment in data governance and advanced analytics capabilities respectively.
Growing responsibilities present challenges
Chief data and analytics officers (CDAOs) now find themselves tasked with an expanding range of responsibilities within their organisation, Gartner found.
60% said they are now responsible for defining and implementing data strategies, with 59% also taking responsibility for oversight of said strategies.
Management of data-driven culture change was also a key responsibility highlighted by 54% of respondents.
This widening array of responsibilities means that some CDAOs are struggling to meet increasingly complex leadership demands, however.
Leaders that committed time to their own professional development were found to be far more effective than those who did not, highlighting the critical need for continual learning and evolution to accommodate the changing demands of the role.
RELATED RESOURCE
Innovation to boost productivity and provide better data insights
Dell Technologies continuously modern storage
Nearly half (43%) of "top-performing" D&A leaders reported increased effectiveness in both their own ability and the broader team by committing time to professional development, compared with just 19% of "low performers".
"Successful CDAOs must be elite leaders," said Alan Duncan, distinguished VP analyst at Gartner. "Top-performing CDAOs invest in their success by developing skills to thrive in ambiguous circumstances, articulate compelling value stories and identify D&A products, and services that can drive business impact."
Human-related challenges to success
Difficulty meeting the complexity of demands placed on D&A teams is being exacerbated by an acute shortage of talent, Gartner noted.
More than one-third (39%) said that a lack of available talent had become a major impediment to success in the data function.
In fact, the top six key roadblocks for D&A leaders were all human-related challenges, including poor data literacy across the broader organisation and culture change acceptance.
A daily dose of IT news, reviews, features and insights, straight to your inbox!
Ross Kelly is a staff writer at IT Pro, Channel Pro, and Cloud Pro, with a keen interest in cyber security, business leadership and emerging technologies.
He graduated from Edinburgh Napier University in 2016 with a BA (Hons) in Journalism, and joined IT Pro in 2022 after four years working in technology conference research.
In his spare time, Ross enjoys cycling, walking and is an avid reader of history and non-fiction.
You can contact Ross at ross.kelly@futurenet.com or on Twitter and LinkedIn.
A daily dose of IT news, reviews, features and insights, straight to your inbox!
Thank you for signing up to ITPro. You will receive a verification email shortly.
There was a problem. Please refresh the page and try again.