Why Aruba is zeroing in on MSP opportunities
Channel heads of HPE's networking business talk incentives, opportunities and whether the traditional reseller is dead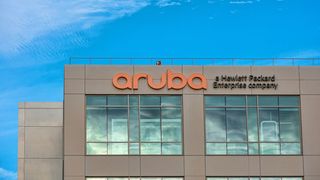 (Image credit: Shutterstock)
Aruba Networks is in an intriguing position in the channel space; it has created and maintained a community called Airheads for over a decade which many of its competitors would love to replicate. Mix this with the might of HPE, after its $3 billion acquisition of the company in 2015, and a new focus on SMBs with its first-ever small business product dubbed Instant On, and things are looking bright for the company.
But the channel industry itself is in a state of flux; many resellers are shifting to a managed service model and vendors are now playing catch-up in ensuring they're better focusing their efforts on managed service providers (MSPs).
Aruba is no different; it has recently set up a specialised team for MSPs, enabling it to better target mid-market companies.
"What we were doing previously was just responding [to MSPs], and now what we've done is taken a more structured approach in working with a telco, services provider or someone who is adopting a managed service, in being able to deliver them a value proposition," Donna Grothjan, VP of worldwide channels at Aruba tells Channel Pro.
"We decided to take MSPs out of the channel organisation and create a set of people who are 100% focused on MSPs as we believe this is a very big growth opportunity," adds Stefan Muadsen, head of EMEA channel sales.
While Aruba will still focus on traditional channels, it has seen many of its partners build up their managed services practices and convert from traditional channel partners to MSPs. According to Grothjan, the results have already been positive.
"We've seen our overall managed services business grow double digits year-over-year worldwide," she states.
Despite this shift, Grothjan doesn't envisage a time where the channel will purely consist of MSPs.
"It's always going to depend on what the customer wants and I don't think 100% of customers will ever go completely to the cloud – so on-premise will still exist and therefore so will resellers," she says.
But the role of resellers themselves is changing. At the company's annual Atmosphere EMEA conference, Aruba CEO Keerti Melkote explained how the retail experience provided by Amazon Go through edge computing is down to a number of factors, including network infrastructure. But partners are now not just expected to know about the network infrastructure, but a broader knowledge of how that can work within a business.
"It's a conversation that goes beyond the IT department – they have to have a better understanding of how are they thinking about the customer experience, which may require an app, security and data that gets collected, analysed and used to build and feed an application that enables the customer to return some type of new monetary revenue stream – so all of that has shifted beyond just reselling," says Grothjan.
"So when we talk about our partner base, we're always talking about skill sets of partners rather than types of partner as we don't think that exists anymore," she adds.
Muadsen claims that as customers are becoming more demanding, partners are having to become more flexible. For example, many customers want to know about the opportunities of switching to more of an opex model from a capex model and partners – whether they're MSPs or not – need to have this knowledge in order for customers to select them.
Incentives and opportunities
When asked about incentives, Grothjan states the organisation has a structure in place to help offset any investments marketers need to make, but she emphasises that Aruba sees incentives differently.
"We ask ourselves whether partners can make money on our products and deliver and create a set of services around our products – that's a focus for us. Then it comes down to whether we are easy to do business with, whether we provide additional incentives, offer adequate training; overall we think from an incentives perspective we're competitive [in terms of partner ROI]," she says.
In terms of opportunities, Aruba's new SMB product, Instant On, signals the company's intent to target smaller businesses, which means channel partners can also benefit from a wider range of businesses to work with.
Grothjan believes that the key focus for partners should be on getting to know specific verticals.
"There's an opportunity to really develop an expertise in a particular vertical. When we talk about the edge experience and that customers are demanding better experiences, customers are making choices based on their experiences – shoppers in a retail store are making choices based on their experience, and the opportunity is there for partners to not necessarily specialise themselves but to become experts in particular verticals," she says.
Stay up to date with the latest Channel industry news and analysis with our twice-weekly newsletter
Stay up to date with the latest Channel industry news and analysis with our twice-weekly newsletter
Thank you for signing up to Channel Pro. You will receive a verification email shortly.
There was a problem. Please refresh the page and try again.