Lenovo gives Avnet green light on System x
Avnet to distribute System x globally after Lenovo acquisition from IBM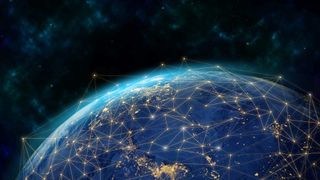 Lenovo has authorised Avnet Technology Solutions to distribute its System x (x86) servers and solutions, following its acquisition of IBM's System x server business.
As IBM's (NYSE: IBM) largest x86 distributor worldwide, Avnet says it will help channel partners in more than 40 countries to develop and expand their enterprise businesses.
The firm's global senior VP and supplier business executive, Tony Madden, says the acquisition is the start of "an exciting new era for the x86 market."
He comments: "Avnet is working closely with Lenovo to ensure a seamless transition for existing System x channel partners and their customers. Additionally, our worldwide sales team is actively engaging with channel partners to capture new opportunities and help them transform Lenovo's innovative technology into business solutions for their customers around the world."
Avnet will distribute the company's System x, BladeCenter and Flex System blade servers and switches, x86-based Flex integrated systems, NeXtScale and iDataPlex servers and associated software, blade networking, and maintenance operations. The broadliner will continue to provide traditional service offerings such as logistics, sales, marketing, finance, and technical services, strategically paired with business, IT, lifecycle and education services.
"Avnet has a long-standing and proven track record in successfully building channel ecosystems and alliances globally for Lenovo's recently acquired System x product line," says Wilfredo Sotolongo, VP, worldwide sales, enterprise systems, Lenovo Group.
"They have the expertise worldwide to help us implement a clear, scalable channel strategy that will align with Lenovo's commitment to quality, innovation and value with one of the most comprehensive server portfolios available. Together, Lenovo and Avnet will ensure our channel partners have the global resources and innovative technology needed to create mutual profitable growth opportunities."
Adalio Sanchez, former general manager of IBM's x86 and pure systems solutions, and who now heads up the department at Lenovo, recently said the merger will allow partners to sell across a wider portfolio, with better scalability than they were able to take advantage of as IBM partners.
Avnet will continue to support IBM products, services and programmes that were not part of the Lenovo System x acquisition. This includes IBM's Power Systems, Storage Systems, Power-based Flex servers, and PureApplication and PureData appliances, as well as IBM training services offered through Avnet Academy.
Stay up to date with the latest Channel industry news and analysis with our twice-weekly newsletter
Stay up to date with the latest Channel industry news and analysis with our twice-weekly newsletter
Thank you for signing up to Channel Pro. You will receive a verification email shortly.
There was a problem. Please refresh the page and try again.