Cisco lifts lid on new AI strategy and assistant for Webex
Networking specialist says its new AI-fuelled approach to Webex will boost quality of online communications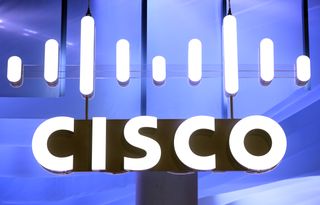 (Image credit: Getty Images)
Networking giant Cisco has revealed a new AI strategy for its WebexOne suite of cloud-based communications solutions, which includes a new Webex AI Assistant and real-time media models (RMMs).
READ MORE
Detailing the changes at its WebexOne event, Cisco said its fresh approach will improve communication and collaboration, tackling everyday challenges through the use of real-time communications for audio and video.
A new Webex AI Assistant also brings new productivity-boosting capabilities to the table, pulling together RMMs and large language models (LLMs) to assist users with everyday tasks.
Cisco said both its new Webex AI strategy and Webex AI Assistant will cover the breadth of the Webex portfolio, which includes The Webex Suite, Webex Contact Center, Cisco Collaboration devices, Webex Connect, and Webex Control Hub.
Webex AI Assistant
Already integrated into Cisco Collaboration devices, Cisco's new assistant has been designed to boost productivity while minimizing work and costs for IT departments. The tool will respond to user questions and serve up specific details in real time – such as summaries of meetings that a user may not have been able to attend.
Among its features, the assistant includes the capability to provide recommended changes to tone, format, and phrasing within Webex Messaging and Slido – ultimately helping users to communicate in a manner appropriate for a specific scenario.
There are also suggestions for responding to customers, meeting summaries that are ordered into chapters, and highlights for efficient consumption, as well as summaries for messages and Slido topics.
Not all of these new features are available just yet – but Cisco said shipping is slated to begin before the end of the year.
New RMMs and AI codec
Cisco is also introducing new RMMs and AI codec to Webex in a bid to enhance the quality of audio and visual communications. The new RMMs can generate multiple outputs from media streams, including people and object recognition, and analytics surrounding actions such as movement or gestures. They also enable audio and video channels to be leveraged for traditional text-based functions such as summaries and highlights.
READ MORE
Cisco launches new training scheme to bolster gender diversity in security
In fact, Cisco said the addition could one day even recognize when a user has left a meeting and automatically provide a summary for when they return.
Elsewhere, Webex's new AI codec has been designed to tackle audio quality issues when a network's conditions are less than ideal, allowing for "massive transmission redundancy" to recover from network packet loss, Cisco explained. The codec is also equipped with built-in speech enhancement functions – such as noise removal, de-reverberation, and bandwidth extension – while applying machine learning to improve video quality through Super Resolution.
Additionally, Webex will leverage a combination of LLMs from across commercial, open source, and Cisco-proprietary, and select customer models based on use case and training to deliver improved performance.
Responsible AI framework
Cisco said its new Webex AI Assistant and wider Webex AI strategy both align with its Responsible AI Framework, which provides standards for AI transparency, fairness, accountability, privacy, security, and reliability.
RELATED RESOURCE
Discover how your organization can use event log data to make better IT decision

DOWNLOAD NOW
"We're at the tipping point of a new era of hybrid work, with AI holding the key to helping us bridge the gap and enable us all to work and communicate to our full potential," explained Jeetu Patel, executive VP and general manager at Cisco Security and Collaboration.
"Our Webex platform has long enabled our rapid pace of innovation. Today's announcement is a monumental step forward, as customers will benefit from AI being pervasive in every aspect of the Webex platform."
Stay up to date with the latest Channel industry news and analysis with our twice-weekly newsletter
Dan is a freelance writer and regular contributor to ChannelPro, covering the latest news stories across the IT, technology, and channel landscapes. Topics regularly cover cloud technologies, cyber security, software and operating system guides, and the latest mergers and acquisitions.
A journalism graduate from Leeds Beckett University, he combines a passion for the written word with a keen interest in the latest technology and its influence in an increasingly connected world.
He started writing for ChannelPro back in 2016, focusing on a mixture of news and technology guides, before becoming a regular contributor to ITPro. Elsewhere, he has previously written news and features across a range of other topics, including sport, music, and general news.