Resellers still struggling for hardware margins
Shrinking margins continue to mark hardware sales; salvation may lie in higher value products, says research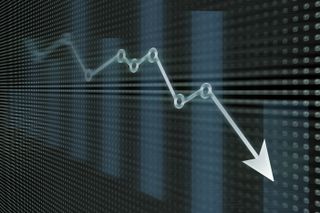 Resellers continue to struggle to find margin on hardware sales, according to channel research firm COMPRiS.
A recent survey of 350+ solution providers and resellers acorss Europe indicates lower profits in segments where sales have historically achieved higher margins.
36 percent of server resellers and 41 percent of storage specialists said they have to settle with 'mini-margins' between 1-5 percent.
Even though x86 servers continue to provide high revenues, the margins of suppliers and dealers are constantly under pressure, says the firm.
Meanwhile weakened PC sales, combined with the use of laptops by private customers, have contributed to a dramatic decrease in sales of monitors, sending standard screen prices plummeting. 74 percent of respondents indicated that monitors and displays brought them margins between 1-5 percent or 6-10 percent. Only seven percent of resellers generate profit margins of at least 16 percent.
As expected, margins from PC and notebook sales is also poor: 86 percent of respondents indicate margins around 1-5 percent or 6-10 percent. Only a minority (two percent of those questioned) generate lucrative profit margins of 16-20 percent.
However even in this difficult environment 8-10 percent of businesses expect margins between 16-20 percent. This is reflected, for example, in digital signange – an area currently dominated intensively by manufacturers and distributors. 24 percent of companies have to settle on margins between 1-5 percent, but for 26 percent the margins generated are between 11-15 percent, and for eight percent of respondents it's in the range of 16-20 percent.
Due to larger resellers focusing on high-volume, low-margin projects, this opens the market for small and mid-size enterprises to specialise in regional and vertical markets, with significantly higher margins possible to attain than in large-scale projects, says the research firm.
"General opinions and judgements about margins in certain product segments are out of place. There are partners who can realise higher, double-digit margins in competitive business segments," comments Gerald Holler, CEO of COMPRiS Channel Management Ltd.
"So there are ways to achieve higher profit margins in the monitor business: the opportunities lie with larger, higher-quality devices, where prices are relatively stable and margins remain attractive."
In the software segment the majority of respondents reported consistent margins between 6-10 percent and 11-15 percent. Margins are significantly higher when software is offered as Software as a Service (SaaS).
Stay up to date with the latest Channel industry news and analysis with our twice-weekly newsletter
Stay up to date with the latest Channel industry news and analysis with our twice-weekly newsletter
Thank you for signing up to Channel Pro. You will receive a verification email shortly.
There was a problem. Please refresh the page and try again.