Five channel marketing pitfalls to avoid
Marketing function is critical to your shift to the cloud – here's how to avoid some common pitfalls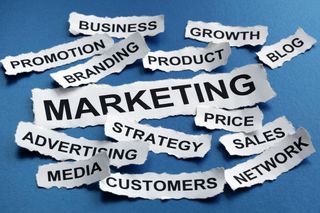 For many resellers, 2016 means a new marketing plan, full of exciting ideas to conquer the market. But don't get complacent with what has been effective in the past: the industry is changing faster than you think. It's time to change your strategies as the industry changes. Here are five pitfalls to avoid.
Pitfall #1: Slow adaptation to new business models. Selling hardware and packaged software brings large upfront revenue. The incentive for a "quick score" has some resellers still selling increasingly obsolete on-premises solutions, such as file servers or Exchange servers.
I understand the temptation. It's extremely hard to retool your business around the new pricing, compensation and deployment models the cloud requires.
But with the shift to SaaS, your strategy for making money must change, too: you must provide high-margin professional services on top of cloud products. Otherwise, you'll find yourself relegated providing low-margin, undifferentiated distribution for some giant cloud behemoth. The only way to win that game is through enormous volume— which requires a very significant amount of marketing capital that few businesses have.
So what kinds of services should you be selling? The obvious ones are installation, configuration and help desk support. Even more attractive services include compliance management, setting policies for archiving, disaster recovery and encryption, or configuring voice services for business continuity.
Though it challenges your cash flow in the beginning, the cloud revenue model is much more attractive in the long term. Since the cloud makes maintenance and upgrades virtually seamless, you free up much more time for consultative cross-selling of new revenue-enhancing services.
Pitfall #2: Offering too many vendors. Some resellers add as many vendors into their portfolio that they can fit. After all, with the explosion of cloud apps, hundreds of point solution vendors have emerged.
But this approach actually reduces your profitability and productivity. That's because you have to spend much more time (and money) managing all these vendors. You have to learn dozens of different control panels, manage user identities across dozens of different sites, and navigate dozens of different support trees when things go wrong.
Remember: Your customers look to you as trusted advisors to make the best decisions for them—not to provide an IT supermarket.
Pitfall #3: Pushing products instead of solutions. If you're pushing technology without first clearly defining your customers' problems, your message will fall on deaf ears—or, worse, your technology will fail to meet the client's underlying need.
This is especially true when you're selling to smaller businesses who don't have a technical IT manager. These kinds of customers don't care about speeds and feeds, or even how products stack up against one another.
Unfortunately, those of us in the tech world tend to speak our own language no matter who we talk to. We often jump into the weeds of features, rather than communicating the full benefits of the product or suite. Your communications should be focused on educating prospects about the problem, not just promoting a solution.
The best part about focusing on solutions is that it enables you to specialise. And specialists can command higher prices. One good method is industry solution specialisation. Industries like medical, legal, and finance have very specific needs, which you can meet by leveraging assistance from vendors who provide integrated campaigns, tools, and resources to assist with finding the right solution.
Pitfall #4: Allowing big brands to get between you and your customers. Do you ever find yourself acting as a lead generator for some giant company's brand—as opposed to building your own business and your own brand? This happens a lot with cloud providers, especially fast-growing point-solution providers that are under a lot of pressure to justify a massive stock market valuation.
It's imperative to choose vendors that allow for private label branding. This lets you own your customer relationships, which gives you much more control over pricing and margins, and makes it much less likely that your revenue will be artificially capped by the advertised "street price" of the big brands' offerings.
Pitfall #5: Relying too heavily on word-of-mouth. Many resellers pride themselves in generating new business strictly from the goodwill of satisfied customers. And while referrals are a great source of leads, a little bit of extra marketing goes a long way to creating new business (to say nothing of making it easier to land your referral customers).
Resellers need to use a diverse marketing mix to get the word out and accelerate new customer acquisition — e.g. PR, direct marketing, events/webinars, special offers and promotions.
The good news is that many cloud vendors provide free marketing programmes (e.g. Campaigns-in-a-Box) that make it easy to create professional communications under your own brand. Not only do you create new sources of leads, but you get better at landing the referrals that your existing customers send your way.
Key takeaway: The marketing "function" is no longer optional. Too often, the reason a reseller relies on word-of-mouth so much is that there is no dedicated marketing person. If marketing is performed at all, it's done part-time by a sales person or an admin. No wonder that a mere 32 percent of resellers see their marketing efforts as highly effective.
If there's one thought that you should walk away with, it's that the marketing function is critical to your shift to the cloud. Ideally, you've got a full-time employee focused on marketing, with his or her compensation tied to leads generated and sales growth.
But if you don't, then you should turn to your cloud vendors to help you step up your game. The more you invest in avoiding marketing pitfalls, the faster you will grow.
Jon Borgese is senior director of channel marketing, Intermedia
This article has been unpdated since its original publication
Stay up to date with the latest Channel industry news and analysis with our twice-weekly newsletter