It's far from time for resellers to batten down the hatches
In the midst of murky waters that lie ahead, taking a calculated risk may see resellers reap the rewards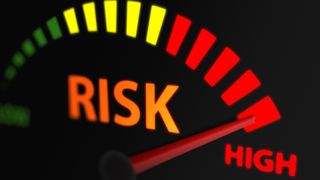 There's no doubt that we're all living very different lives than we're used to, both personally and professionally. Businesses are struggling against an unseen foe and are trying to operate, with almost nil preparation, to survive under current conditions. This dramatic shift and struggle to adapt, however, means we haven't really had the chance to take stock and think about what the future may look like.
If we consider the UK reseller environment right now, there's one major dilemma, namely is now the time to batten down the hatches and try to mitigate the damage that may come as a result of the pandemic? Or is raising the mainsail and doubling down on operations the best way to turn the tide?
In my opinion, and based on over 30 years of experience, now is the time for resellers to seize all available opportunities and, more importantly, not to not give up. After all, people working in this challenging environment are willing to make bold choices and, where possible, businesses need to move fast. Now is the time to be brave and just go for it. In the midst of murky waters that lie ahead, taking a calculated risk may see resellers reap the rewards.
All hands-on deck
Unquestionably, we're far from 'business as usual'. Although, despite so much uncertainty, we can look to a handful of silver linings. The ways in which our normal ways of working, for example, have changed during COVID-19, in turn, presenting new opportunities. Now is the time for resellers to engage with their new and existing distributors to assess whether there are new value-add technologies that can be provided to end-users. Think strategically about how the pandemic is affecting them, what might be keeping them up at night, and how these challenges can be met. Resellers can then adjust their pitch around addressing these specific concerns.
This is also an ideal time to show current vendors some love. Resellers should be thinking about increasing the amount of product training being offered across their sales teams. Become an expert and have a full understanding of each vendor and their products sets. This is where value can really be added. Vendors want to work with partners who are focused on their technologies and will prioritise their attention and resources to these partners; make sure you're one of them.
Running a tight ship
During the good times, reseller partners can feel comfortable about how they're performing and might be reluctant to move their business to a new supplier; the 'if it ain't broke, don't fix it' mentality. However, in recessionary times resellers are concerned about how they can remain profitable and somehow sustain or even grow their business. Resellers may have seen their sales pipeline fall in recent times and will be more eager than normal to discover new marketing angles to generate sales. Marketing is often the first budget line to be cut in times of crisis but that's a short-term strategy. Don't stop marketing. I can't stress that enough. Distributors should be able to help here, particularly on the marketing side. Putting a stop on marketing would be one of the worst things you could do right now; just be sure to adapt it. In this way, having good incentive programmes and bespoke deals will help resellers to generate sales during this time.
Making waves
It's important that you're selling a set of solutions that have strong growth potential. I like to point out to my sales teams that they're selling cutting-edge technologies and not trying to sell black and white TVs.
There are indeed strong areas of growth in the market today. For example, with so many of us working from home, the sheer quantity of people using the cloud has forced many companies to upgrade their existing remote working apps, or deploy new services entirely. It's entirely plausible that all of this will have a long-term impact on how people work on a virtual basis, in every market. It's important that resellers, therefore, have a comprehensive plan in place and an understanding of the current market conditions.
This journey ahead is by no means an easy one. For many resellers, the coming months will be the toughest they have ever faced as a business and many may prioritise keeping their heads above water, rather than looking at new opportunities. I truly believe, however, that an optimistic and bold approach now could pay off in the longer term. This is about adapting to what we face right now – and seizing the opportunities that will undoubtedly be on offer in the months ahead.
Michael O'Hara is group managing director at DataSolutions
Stay up to date with the latest Channel industry news and analysis with our twice-weekly newsletter