SaaS and sales channels: How do you motivate partners?
Donagh Kiernan looks at the challenges facing the channel selling SaaS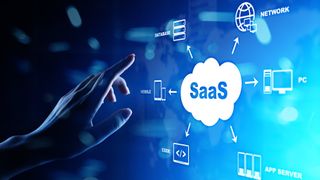 (Image credit: Shutterstock)
I had a phone discussion with Vera (name changed) yesterday about her successful SaaS business, for which she is seeking to reduce customer acquisition costs and grow in the UK market.
The details are as follows:
a) A typical recurring licence fee of £5,000
b) Typical customisation/design/implementation services of up to £15,000 per annum, which must be delivered by Vera's company
c) Niche market of 400 potential customers in the market
d) Has strong references in operation in the market
e) Sales cycle length of three to nine months
f) High customer acquisition costs leaving minimal gross profit per customer in year one
g) Greatest challenge is getting in front of decision makers in a cost effective manner
How does Vera's company sell through partners to
1) Accelerate customer acquisition?
2) Reduce customer acquisition costs?
3) Gain greater market reach getting into consideration in every opportunity?
SaaS business model companies work to reduce the barriers for customers to buying their solutions, but this often makes their product more challenging to sell through sales channel partners:
SaaS advantages for customersSaaS challenge for sales channel partners
1) Reduces barriers for customers to buy the solutions and drive a more self-service model
Reduces the value sales channels bring to the process
2) Make solutions more configurable reducing implementation costs and time
Reduces the revenue opportunities for partners and/or changes
The skill set required from technical implementation to business analyses and configuration
3) Up-front initial licence fees payments being replaced by smaller recurring fees
Lump sums cash incentives for the sales person are more difficult to reward the sales person at the time of their success
Changes the nature of the sales persons role to relationship rather than transactional (this is good, but does mean a change)
Drip feed recurring incentives more difficult to manage over a longer periods of time; what if the person leaves the company, they don't get the full reward
4) Deal sizes are smaller
Less cash at the table to incentify sales people
5) Customers want direct relationship with vendor
Sales Partner has greatly reduced power in the customer relationship,
Role diminished to winning the customer on day one with often little role in customer service levels and renewals
6) Grown the market by enabling smaller businesses to be able to afford enterprise solutions
Cost of sales makes it difficult to be profitable on year 1, creating further challenges in incentifying the channels
But SasS has also has created many challenges in selling to mid-market SMBs who evaluate solutions to large companies, increasing the sales costs but with much smaller deal sizes than those of the large enterprise.
So where does this leave Vera's SaaS business?
With minimum cash in the deal to incentify the Sales Channel Partners, Vera will need to find a partner who:
1) Is already selling to the target customer base and to the relevant decision maker
2) Has sufficient relationship with the decision maker to be a credible influence in Vera's solution space
3) Can quickly and cost effective get the attention of the decision maker
4) Can understand and assess the customer needs quickly and create an opportunities
5) Is already covering their sales process costs through the sales of other products or services
6) Is happy to get you access to their customers and solve your greatest challenge, access to decision makers
7) Happy with the bonus revenue they gain over year one, or multiple years, with relatively small effort
For Vera's business, to determine the right partners requires analysis of the sales capabilities required in the partner and a list of the possible company types that could be partners. This is not a brainstorming exercise. Then to evaluate the selected company types to prioritise and determine the ideal partner profile. (This is Tenego's Partner Type Selection process)
When seeking partners, be sure that you are seeking to solve the right problem and not look for everything in a single partner; you likely will not find it and be disappointed.
Donagh Kiernan is founder and CEO of Tenego Partnering, a business development services company providing hands-on international partner sales channels development for growing and established software product companies.
Stay up to date with the latest Channel industry news and analysis with our twice-weekly newsletter
Stay up to date with the latest Channel industry news and analysis with our twice-weekly newsletter
Thank you for signing up to Channel Pro. You will receive a verification email shortly.
There was a problem. Please refresh the page and try again.