Vendors: Five ways to get the channel to sell your product
If you're evaluating a partnership or planning on-boarding new partners, read these pointers...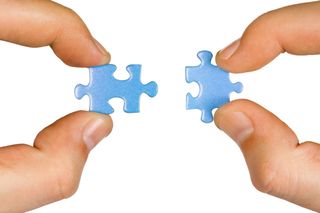 Many years ago a friend explained the term "Barney Partner". This is where a sales partner is secured, signed and a fanfare of PR is used to announce the partnership between the companies...but then the partnership doesn't produce any customers.
It wasn't intended to be a barney partnership. The agreement and announcement was made with great hope of what might be achieved in the market with the two companies, but "hope" is not a word you should find in a business plan.
Growing a business carries many risks, where you seem to be doing all the right things but many still don't go according to plan. Why do so many partnerships fail to produce on their initial promise? How do you better ensure that partnerships produce as promised, or at least set your expectations until proven?
Whether you're evaluating a non-functioning partnership or want to plan on the next on-boarding of new partners, the following five points should help.
1. Partner Fit
This single most important point for a channel partnership to work is partner fit. Partner fit is where your product fits into their business in the least disruptive way.
It is a mutually beneficial exercise that is much appreciated by the partners. It covers customer and decision maker focus, deal size and mix, strategic fit, current sales capabilities, technical delivery capabilities and other areas to ensure overall partner fit.
2. Timing
For a channel partner, selling your product may present a great opportunity but if they are already very busy with their own plans they may not have the resources. Six months later all may be fine, but generally plans take longer than expected.
3. Immediate Market Engagement – Move Fast when it's Hot
When you have found a partner where everything is right to go to market then work fast for joint market engagement as quickly as possible. Keep it simple and move fast.
4. Minimise Agreement and Planning Discussions
Many times the efforts in minimising the risks in the partnership actually take too much energy and jeopardise the partnership. Protracted agreement discussions and having the partner complete an elaborate business plan to better ensure the longer term opportunity delays market engagement so much that people lose interest or another opportunity comes along. Keep agreements simple, even a head of terms, to enable fast discussions and agreement to enable the real business to get on with it. Engage, engage, engage.
5. Baby-Steps – The Lean Approach
In the majority of new partnerships, in Tenego, we recommend a lean approach to partner engagement and partner market engagement to minimise risk on both sides, build confidence and progress faster when progress has been made.
The lean sales channel development approach, allows vendor companies to manage time better, reduce costs and risk on both sides and allows the relationship to build on solid foundations while speeding initial market engagement and not reducing the overall results that can be achieved. Baby steps in quick succession.
Donagh Kiernan is founder and CEO of Tenego Partnering, a business development services company providing hands-on international partner sales channels development for growing and established software product companies.
Stay up to date with the latest Channel industry news and analysis with our twice-weekly newsletter
Stay up to date with the latest Channel industry news and analysis with our twice-weekly newsletter
Thank you for signing up to Channel Pro. You will receive a verification email shortly.
There was a problem. Please refresh the page and try again.