Westcon names Chris Ranger VP EMEA services
Westcon names ex-Intermec and Motorola exec to evolve its services strategy in EMEA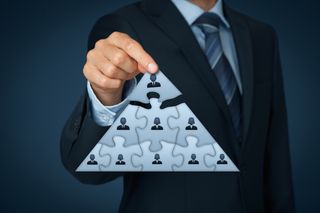 Westcon Group has named Chris Ranger vice president of services for EMEA.
The appointment, claims the distributor, underscores its commitment to delivering value-added services across the company's lines of business – including its Cisco-dedicated business unit, Comstor.
Formerly with Intermec Technologies, Ranger (pictured) led transformation of the company's services business from an in-house repair operation to successful outsourced model.
Prior to Intermec, Ranger held senior positions at Stratus Technologies, Siemens, Colt Telecom and Motorola Enterprise Mobility. In his new role, Ranger reports directly to Jeremy Butt and Andreas Dohmen.
In his new role, Ranger will be responsible for services across the unified communications, network infrastructure and security business practices. He is tasked with formalising the company's services model and execution – including training, post-sales support and technical audit services.
"We're well aware that partner success is based on much more than a strong vendor portfolio. Partners require a distributor with varied services that support their offerings," says Jeremy Butt, Westcon executive VP of EMEA. "Chris will be instrumental to helping us broaden and further evolve our services strategy in EMEA."
"While typically a strength for Westcon, changing market dynamics mandates we adapt and grow our services model," adds Andreas Dohmen, Comstor executive VP of EMEA. "With deep expertise leading some of the market's best global services strategies, Chris is the perfect fit to make this happen."
"Westcon offers one of the strongest vendor portfolios in specialty distribution. But a strategic partner must also go the extra mile in terms of capabilities that augment our partners' services," says Ranger. "My track-record in designing and executing a broad range of services strategies will help Westcon take its leadership reputation to the next level."
Stay up to date with the latest Channel industry news and analysis with our twice-weekly newsletter
Stay up to date with the latest Channel industry news and analysis with our twice-weekly newsletter
Thank you for signing up to Channel Pro. You will receive a verification email shortly.
There was a problem. Please refresh the page and try again.