Partner programmes: Is it possible to cut the complexity?
Channel partners are leaving money on the table as they struggle to stay on top of programme requirements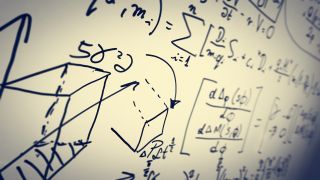 An IT vendor's channel programme is the cornerstone of its relationship with partners. So why are so many of them so confusing and difficult to navigate?
Many partners consider programmes too complex to manage, particularly around their vendor-required certification and training, or hitting sales or revenue thresholds. In fact, despite almost every vendor tripping over themselves to declare they want "to be easier to do business with", to many, partner programmes are more confusing than ever.
One reason for this is that legacy vendors have ended up with a disparate collection of tools and programmes over the years. This is exacerbated by acquisition, with vendors attempting to combine elements of each of the programmes.
"There has been major consolidation over last 10-15 years, where you have the likes of Cisco, HP and Microsoft acquiring competitors. That means the partner programme has to expand along with the greater breadth of technologies...That makes it complicated," says Peter Olive, founder of Vortex 6, a software company which automates programme compliance for partners.
Another reason is the move to a consumption-based IT; rebate programmes are being overhauled as both vendors and partners are forced to adapt to a new business model. "The pace of change in the past two years is more than the past 30 years, and as the technology changes, the programmes have to change as well," Olive tells Channel Pro.
More importantly, partners that struggle to stay on top of the vendor's requirements often fail to claim the rewards they're due. Collectively, it's estimated that partners are leaving millions of pounds in rebates and other benefits on the table.
Craig Gordon, head of UK distributor Vuzion says that 42% of UK Microsoft partners are not claiming rebates, of which around 20% are eligible. In general, he says, "partners are dealing with a lot of vendors - hardware, software, application vendors - that will have different systems, different ways of claiming, different requirements...I don't think it's clear or understood by the channel as to what they need to do."
Vendors' efforts to simplify
Vendors seem to be aware of the problem and are working on de-mystifying the process for partners.
HPE's UK channel boss Mark Armstrong says the vendor has "reduced the complexity and thresholds of higher membership levels and the accompanying benefits so that partners can benefit faster and easier than ever before".
He adds that the firm now ensures visibility on orders across the sales cycle so that partners aren't left in the dark about the opportunity and their compensation. "It matters to us that our partners are happy and that we are doing the best we can to deliver what they need to make sales," he tells Channel Pro.
Rob Tomlin, general manager of UK & Ireland channel & distribution at Dell, which has undertaken some high-profile acquisitions in recent years, also maintains that the vendor has delivered "great improvements on deal registration, speed to quote and speed to pay".
"We empower our partners through the one partner portal, one deal registration process, one training programme and a consistent partner programme that updates on an annual basis. We are heavily investing in tools and processes that provide self-service capabilities. In 2018, we rolled out our Programme Tracker, allowing partners to track their own revenue and training progress throughout the year so they always know how they are doing relative to their annual tier placement," he says.
Tomlin adds that Dell is currently piloting a new initiative called the Dell Technologies Advantage Partner Framework, which is designed to make it easier to transact across the full Dell Technologies portfolio.
Jan Ursi, senior director, EMEA, channel & OEM at Nutanix, who has been outspoken in the past about putting an end to traditional partner programmes, tells Channel Pro that "in the last decade or so, the channel ecosystem has evolved to become overly complex; with myriad components stacked on top of one another that require very complex channel programmes that are hard to understand".
Ursi contends that in contrast, Nutanix has been "breaking this model and [is] consciously offering our partners a comprehensible structure that only includes what they need, and moreover they can choose what they need to be successful, no unnecessary add-ons or top-down doctrines or messy options to navigate and subsequently give up on".
Complex beasts
Despite these efforts, the modern partner programme, by its nature, remains a complex beast.
"As much as you want to simplify a programme, you need to recruit, onboard, develop and train, educate, certify partners, you need to motivate them, drive loyalty. You need to co-sell and co-market with them, and manage, measure and report on progress. So inherently, there's a lot of moving parts in a programme," Forrester analyst Jay McBain tells us.
"When you multiply this with the amount of types of partners - the days used to be easier with VARs and resellers, then you had to build a managed services programme, then a systems integrator programme, an ISV programme and a born-in-the-cloud programme, an ecosystem programme and now you've got everyone trying to be a tech services company.
"And that's why partners see complexity - they want to log into a portal and see it fully personalised, to their business, their geography, the buyers they serve."
Ultimately, however, partners are still falling through the cracks, with many struggling to navigate things like compliance and rebates within 10 or 15 different vendor programmes. Often taking a backseat to other revenue-generating activities, managing their engagement with vendors often involves a dedicated employee, armed with an Excel spreadsheet, spending hours or days crunching numbers.
"We know that channel pros have a difficult time extracting themselves from their 'day jobs'," explains McBain in a blog post. "With the average partner programme having 90 components, combined with putting out fires on an hour-by-hour basis, an all-encompassing channel data strategy may fall to the bottom of the pile."
John Roger, managing partner at consultancy Southern Technology Partners, says at his previous $750m reseller business there were three full-time employees dedicated to managing alliances, understanding partner programmes and making sure the company was compliant with certifications at the highest level. "[That's] a significant investment in resources, tools and understanding to get their arms around a highly complex model," he notes.
One answer may lie in automation - technology like Vortex 6 already exists. "Partners have dashboards, reporting, alerts, planning, understanding the impact of change on your business instantly, it's really smart," says Vortex 6's Peter Olive, who adds that this frees up the person assigned to manually managing it all to be more productive elsewhere in the business.
However, as McBain points out, the typical partner programme has 90 key operational components, and "no one piece of software can (today) manage all moving parts effectively".
2018 research from Canalys found that partner programmes were of diminishing importance to the channel. "Vendors often change programmes to reflect changes in partner business models and to spur loyalty, but such changes can have the unintended consequence of increasing complexity, leading to frustration," noted Alex Smith, senior director of channels research at Canalys, on the report.
While vendors continue to work on de-mystifying their partner engagement, partners will be hoping for a simpler system that is less time and resource-intensive to manage, and that ensures they don't leave any money on the table.
Stay up to date with the latest Channel industry news and analysis with our twice-weekly newsletter
Stay up to date with the latest Channel industry news and analysis with our twice-weekly newsletter
Thank you for signing up to Channel Pro. You will receive a verification email shortly.
There was a problem. Please refresh the page and try again.