The importance of partner specialisation
In a crowded market, specialisation is key to standing out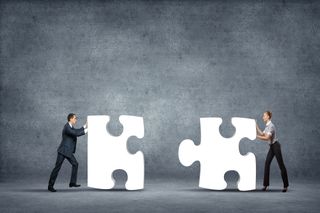 (Image credit: Shutterstock)
It may be a cliché, but the one constant in IT is change.
It is up to the IT service provider – whether value-added reseller, system integrator or managed service provider – to stay on top of these changes and adapt their business models accordingly.
More businesses are favouring cloud-based services and flexible pay-as-you-grow subscription models. Where we've all been aware for some time of the shrinking margins on low-value hardware sales, the arrival of cloud is also contributing to an increasingly commoditised market where a great number of channel firms are now spreading themselves too thinly, with little to show for it.
A third of channel firms are reportedly also nervous about new competitors entering their market, led by telecom-oriented firms and non-traditional players from the software-as-a-service (SaaS) world and other adjacent channels.*
So how, as an IT service provider, can you stand out in an increasingly crowded market? Well, one of the most important strategies you can explore is specialisation.
It's no longer acceptable to the customer (or financially viable to the IT supplier) to make a one-off sale and walk away, or solely rely on maintenance revenues from the deal. Businesses today want experts to advise them – not general contractors.
Instead of continuing to offer a 'vanilla' product that an army of your competitors are also looking to offload – and thus contributing to a race-to-the-bottom pricing mentality – some savvy IT providers are focusing their attentions on one or two vertical sectors, or on delivering one aspect of the technology with in-depth expertise and experience.
Gaining a deep understanding of your customer's market, and in turn their specific business needs and goals, is an invaluable investment of your time. Not only are you differentiating yourself from the competition, your customer will start to rely on you as more than just an IT organisation, but a trusted advisor across the business. Done successfully, this will also help to secure lock-in with the customer on a long-term basis.
IT vendors have recognised the shift to specialisation over several years, and almost all have now tailored their partner programmes to reflect this. While there are still traditional tiered structures within the programmes based on revenue thresholds, they are broken down into technology and industry specialisations, based on customer demand.
In fact, a vendor can play a major role in educating its channel partners, thus sharing both the risk and reward. They can help train partners on their main vertical markets or arrange joint training alongside distribution on how they can work together to capture market share in that space and drive up margins. Or there may be a history of their technology being integrated with other specific products and they can again offer training and strategic support.
A horizontal specialisation works in a similar way, only this time it means knowing one technology inside out. It provides an opportunity for the IT provider to build a practice in a particular technology, hopefully gaining a reputation as an expert in the field, and with repeated similar deployments, roll-out of the solution should become a smoother process for everyone involved.
A word of warning: specialising in a particular area may result in saying 'no' to a lead that's outside your focus. While it is undoubtedly against a salesperson's nature to turn down an opportunity, the benefits to be gained from specialisation outweigh the risk.
The bottom line is that people pay top dollar for specialists; if you have experience delivering IT solutions to the legal industry, or the wine industry, or to the dog-grooming industry, there will be other customers in the same field that will also want to work with you. As you will already be aware, referrals are everything. Someone that truly understands their business needs, the challenges they face and the goals they want to achieve is worth their weight in gold.
To fully reap the benefits of the customer relationship, channel firms must integrate themselves tightly into the decision-making process, and help to shape their customers' future IT strategy. Gaining a deep understanding of your target market will really differentiate and elevate your business from the competition.
* CompTIA's Sixth Annual State of the Channel report
Stay up to date with the latest Channel industry news and analysis with our twice-weekly newsletter
Christine has been a tech journalist for over 20 years, 10 of which she spent exclusively covering the IT Channel. From 2006-2009 she worked as the editor of Channel Business, before moving on to ChannelPro where she was editor and, latterly, senior editor.
Since 2016, she has been a freelance writer, editor, and copywriter and continues to cover the channel in addition to broader IT themes. Additionally, she provides media training explaining what the channel is and why it's important to businesses.
Stay up to date with the latest Channel industry news and analysis with our twice-weekly newsletter
Thank you for signing up to Channel Pro. You will receive a verification email shortly.
There was a problem. Please refresh the page and try again.