Microsoft knows AI has many problems – here's how it plans to fix them
Satya Nadella left lots unsaid on safety, despite a clear strategy for engagement and sustainability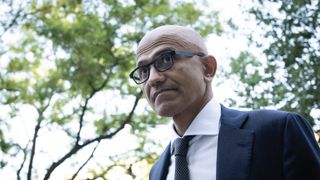 (Image credit: Getty Images)
Microsoft has set its sights on fixing many of the current problems with generative AI, with customer concerns and issues that could dissuade businesses from investing in its AI offerings at the top of its list.
Workforce training, job security, and sustainability were among a number of areas explored by Satya Nadella, CEO at Microsoft, in a letter published on LinkedIn.
Nadella laid the groundwork for years of strategy and investment by Microsoft in his annual letter, and AI is a central pillar of the company's future.
"This next generation of AI will reshape every software category and every business, including our own," Nadella wrote.
More on artificial intelligence
"Forty-eight years after its founding, Microsoft remains a consequential company because time and time again—from PC/Server, to Web/Internet, to Cloud/Mobile—we have adapted to technological paradigm shifts. Today, we are doing so once again, as we lead this new era."
Microsoft was quick to act on generative AI through a sizeable investment in OpenAI, the developer behind ChatGPT. Since the start of 2023, the firm has also unveiled a wide range of generative AI products including its productivity assistant 365 Copilot, Copilot Chat for Github Copilot, and Security Copilot.
But it's clear that even as Microsoft opens its arms to generative AI, it is aware of the uphill struggle that adoption will be for many businesses.
The changing workforce
Throughout the AI hype cycle which has spun up throughout the last year, an old fear of workers being replaced by automation and AI has resurfaced. With AI models explicitly designed to replicate office tasks, some have warned the era of AI-linked job cuts is here.
In August, IBM CEO Arvind Krishna said AI uptake would cause job loss, with companies able to use the technology to raise their productivity with fewer people. He has since attempted to walk back his comments, with a commitment to expand the IBM workforce in the future.
Earlier in the year BT also outlined a plan to slash 55k jobs by 2030 as it moves to become "leaner" and further embrace AI.
While Nadella acknowledged that AI could take away certain jobs, he stated that it also carries the potential to create new jobs. With this in mind, Microsoft has set out a target to certify 10 million people with digital skills by 2025, has launched a Professional Certificate on Generative AI through LinkedIn Learning, and launched the Generative AI Skills Challenge seeks to help nonprofit and academic organizations provide training for the technology.
To date, Microsoft appears to have provided a compelling case for the gains that can be achieved using generative AI tools, but it is through these kinds of initiatives that it can convince customers that AI uptake is not only desirable but achievable.
RELATED RESOURCE
Discover data governance that will eliminate information silos
Microsoft's 2023 Work Trend Index found that workers care more about AI improvements than their job security, with just 49% concerned that AI could lead to their role being cut versus 70% who identified the technology.
Business leaders who remain unconvinced will also look to firms such as Microsoft for guidance in this crossroads period, and workers will seek concrete paths through which they can gain the skills they need to remain competitive in the AI-assisted workforce.
Proper upskilling will be necessary for the enthusiastic majority, and it is clear that a sizeable portion of the workforce still need more reassurance when it comes to job security. Nadella stated that in order to harness the full potential of AI, Microsoft will need to adapt to a new paradigm and ensure that its customers have the ability to do so alongside it.
With this in mind, Nadella stated the firm will aim to be a "democratizing force for this new generation of technology", though stopped short of championing open-source AI in the vein of AWS' partnership with Hugging Face.
"[A]lthough AI can serve as a catalyst for opportunity and growth, we must first ensure everyone has access to the technologies, data, and skills they need to benefit," Nadella wrote.
Microsoft has focused efforts on expanding the technological access of non-profit organizations through some $3.8 billion worth of discounted and donated tech, and more in this space could help to improve the diversity of voices in the AI community.
Down the line, Microsoft may have to reckon this stance with its support for OpenAI, which operates a closed-shop AI approach and currently dominates the market. For the kind of growth it has targeted, developers will require a competitive market that nevertheless allows new startups, tomorrow's OpenAI, Anthropic, or Cohere, to thrive.
AI cost and sustainability
Generative AI models represent some of the most demanding workloads on the market, and it has already become clear that the cost of building generative AI platforms can quickly add up.
OpenAI's GPT-3 contained 175 billion parameters, while Google's PaLM 2 contains 340 billion. GPT-4's parameter size is unknown but is estimated to exceed several hundred billion.
Running these models on-prem would be unaffordable to many businesses, as it would require upfront investment in hardware such as Nvidia's most powerful chips and subsequent inference or training would carry a significant energy bill.
Microsoft has invested in the immense infrastructure necessary to train these models and subject them to customer inference at scale, having partnered with Nvidia on its own AI supercomputer in November 2022 and with the resources of Azure at its disposal. This allows it to spread out costs and reduce the burden on its customers, who pay to use AI models at fixed per-token rates.
Ben Wood, chief analyst and CMO at CCS Insight recently told ITPro that in 2024 some businesses would slow their investment in generative AI as they eyed up "prohibitive" costs, even as hyperscalers doubled down on the technology.
While this is fertile ground for Microsoft to expand its market share and onboard smaller firms with a more affordable path for generative AI, it's could also put Microsoft on a more competitive course against hyperscaler AI rivals AWS and Google Cloud.
Along with driving energy bills up, the energy drain of these immense models also has profound implications for the climate. Nadella addressed climate change as given the threat it poses around the world, as well as in the context of the business world's increasing focus on sustainability as a core concern.
He stated that Microsoft will fall under greater pressures and responsibilities to be transparent on factors such as sustainability in the coming years, and that the firm is committed to providing insights through its annual impact summaries.
The firm aims to be carbon-negative and water-positive by 2030, and will have to make these targets work amidst sharply rising data center demand.
One way it could do this is by using AI to fight climate change, having so far invested tens of millions in its AI for Good labs which combine the technology and satellite imagery to help conservationists and inform climate resilience measures.
Safety remains a problem
Generative AI risks are manyfold, with the technology carrying the potential to produce unwanted outputs or act in a way that could put customers or their data at risk, damage business reputations, or even empower hackers.
Many governments are also working on legislation to address and regulate AI use, and the technology will become the focus of intense legal proceedings for years to come. In the face of this, all major AI vendors and developers bear a heavy responsibility.
As Nadella noted in his letter, Microsoft has had responsible AI practices in place since 2017, and it has worked to give customers control over their own responsibilities through the Azure Responsible AI dashboard for machine learning (ML) workflows.
A vague reference to the "guardrails" Microsoft is working to put in place in order to protect users from potential infringements on their human rights or legal status may not have been enough to reassure more cynical readers. It's notable that Nadella did not mention "hallucinations", the term used for false outputs that are presented by an AI model as fact, once in his letter.
Microsoft maintains a close relationship with governments, civil society, and experts in the industry to collaborate on AI safety, and Nadella was among a select few executives to meet with President Biden on AI in May.
The firm will have to work with governments to an increasing degree in the coming years, as it is likely that the most significant protections for customers will arise from the public rather than the private sector.
Microsoft partnered with Google, OpenAI, and Anthropic in July to form the Frontier Model Forum, an industry body committed to the safe development of advanced 'frontier models', but a Gartner expert told ITPro that is highly unlikely to result in meaningful results for AI safety.
"[T]he chances that a group of diehard competitors will arrive at a common useful solution and actually get it to be implemented ubiquitously – across both closed and open source models that they and others control across the globe – is practically zero," said Avivah Litan, distinguished VP analyst at Gartner.
Nadella's instincts on AI responsibility are sound, and his messaging is in line with Microsoft's consistent commitment to developing its own internal policies on safe AI. But it may take more transparent dialog with customers on AI risks to convince those who aren't already converts.
Get the ITPro. daily newsletter
Receive our latest news, industry updates, featured resources and more. Sign up today to receive our FREE report on AI cyber crime & security - newly updated for 2023.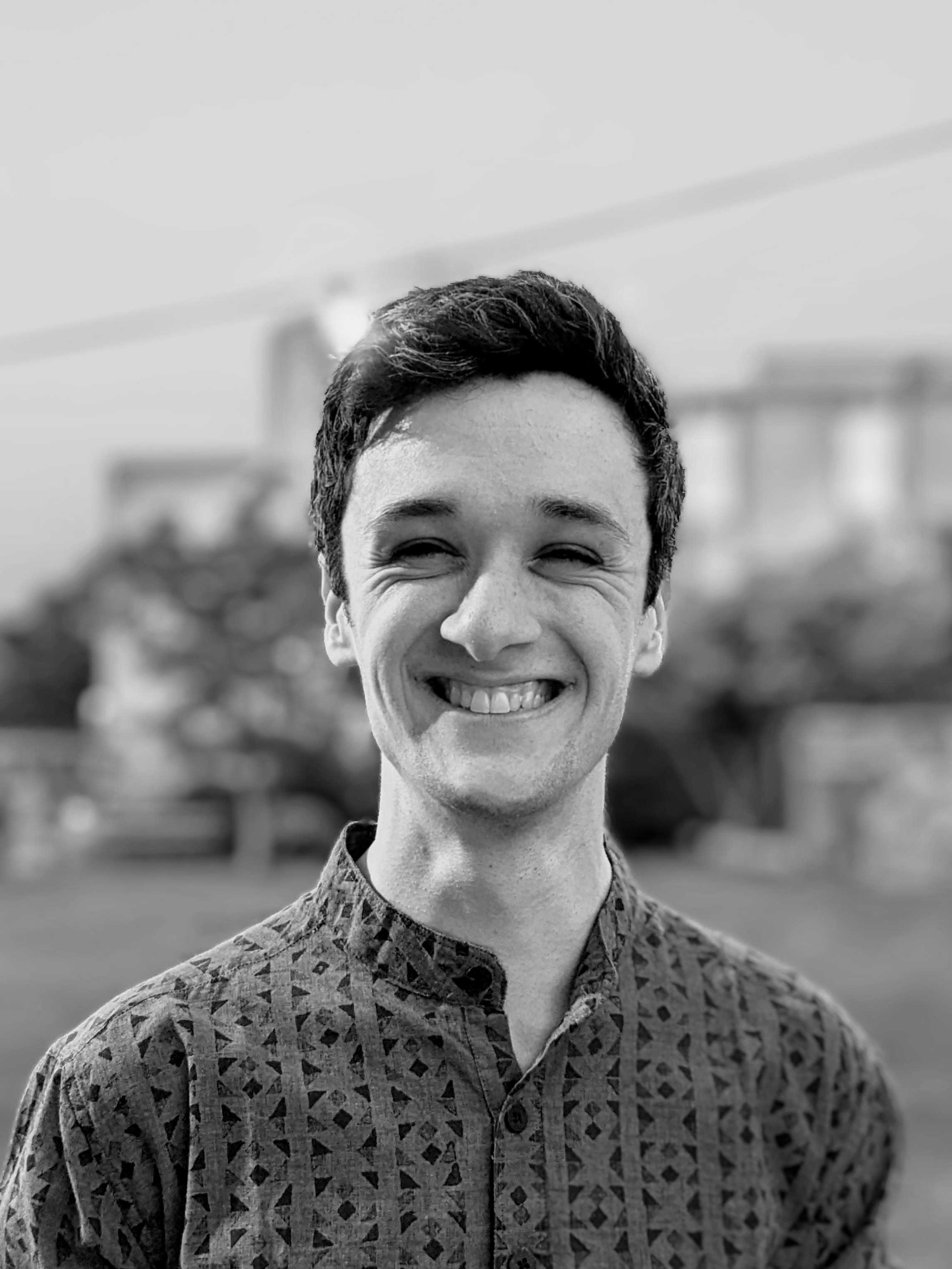 Rory Bathgate is a staff writer at ITPro covering the latest news on artificial intelligence and business networks. He can also be found co-hosting the ITPro Podcast with Jane McCallion, swapping a keyboard for a microphone to discuss the latest learnings with thought leaders from across the tech sector.
In his free time, Rory enjoys photography, video editing, and good science fiction. After graduating from the University of Kent with a BA in English and American Literature, Rory undertook an MA in Eighteenth-Century Studies at King's College London. He joined ITPro in 2022 as a graduate, after four years in student journalism. You can contact Rory at rory.bathgate@futurenet.com or on LinkedIn.