Sell more recurring support contracts by focusing on these 3 areas
Recurring revenue can help improve long term cash flow, and maintain your client base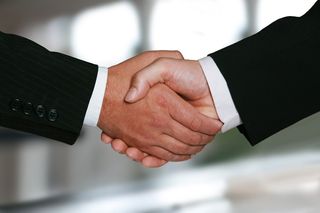 One of the fiercest challenges facing the owners of many MSPs right now is maintaining a healthy and positive cash flow.
It only takes a few quiet Christmas holiday months to deplete cash reserves, especially if your net profit margins are already low. And seeing as fixed costs are always nudging upwards, you can suddenly find yourself in a situation where you have slipped into a negative cash flow.
Remember: It's running out of cash that kills most businesses. You can be profitable on paper, but if there's no money in the bank to pay key suppliers (or worse, meet payroll), your business has a problem.
The answer to this is to create a stream of recurring revenue. And there is a clear strategy to do this, in the form of the recurring support contract.
Done properly, support contracts can significantly improve your long-term cash flow and client retention, and there's no reason why you can't get the majority of your client base on them.
What could hold you back? Perhaps it's a break/fix mentality, or maybe a fear of asking clients to commit, or even the lure of a big project versus all amounts of ongoing revenue.
To keep the long-term focus on selling support contracts - without the risk of client's feeling like they're being sold to, or your technical staff feeling as though they are being treated as salespeople - there are three things I recommend you do:
Place recurring revenue at the core of the business
Don't make it this month's "new thing". Make it the only thing; the only promotion. Make it the focus of every staff meeting or 1-to-1 you do. So long as you keep the focus on it, your staff will.
Tell your staff the benefits to the clients, NOT the benefits to the business
If they can see that the client gets a much better deal by being in a support contract, they will feel much more comfortable recommending it.
Make it easy for your team to communicate the support contract without having to do any selling
Never ask a client if they "want to join the support contract". That's a yes/no question, and it's too easy to answer "no". Instead, go for an either/or question. Either this option or that one.
The best example of this is three-tier pricing. With three-tier pricing, instead of just offering the contract, you offer a choice of three levels - a good level, a better level, and the best level. Of course, you don't call them that. Call them bronze, silver, gold... or essentials, standard, premium.
The basic option might incorporate helpdesk support and proactive monitoring on a per device basis, while the standard level may add AV and 365 support on top. The premium option is the best that your client can get, and is likely to include everything you have in your basic and standard options, and more. You might, for example, add in premium tools or a backup option.
Whatever you pick, the point is that you create a real differentiation between the three different levels. That way the customer can see that the more they spend with you each month, the better the deal they're going to be getting.
And this is key - your client needs to think, "Wow, that's a really, really good deal!"
Your client will look at everything that you can do for them and pick the level that's most suitable for them. That's the beauty of this approach - there's no need for your staff to sell as the selling happens inside the client's mind.
Paul Green is the founder of IT Support Marketing, a business growth and marketing organisation, and author of "Updating Servers Doesn't Grow Your Business".
Stay up to date with the latest Channel industry news and analysis with our twice-weekly newsletter