Centreon to increase UK channel investment by 300% over the next year
Provider says it wants to help the UK channel understand the revenue-driving opportunities enabled by open monitoring solutions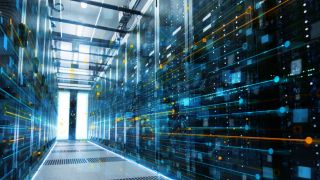 Open IT monitoring solutions provider Centreon has said it is looking to increase its investment in the UK channel by 300% over the next 12 months.
Headquartered in Paris and Toronto, the company specialises in providing business-aware IT monitoring for always-on operations. Its AIOPs-ready open-source software platform is designed to monitor complex and converging infrastructure from cloud to edge.
Centreon's presence in the UK has been growing rapidly since its inception back in 2021, and now the provider is looking to increase its visibility even further to help the channel understand the revenue opportunities that open monitoring solutions can enable.
The firm's UK country manager Juan Lyle said that feedback received at London's annual Channel Live event back in March was an "illuminating experience" for the business.
"To be honest, we were quite surprised to hear the feedback from the partners we spoke to," he said. "Not many seemed to realise the benefits of open monitoring solutions as a revenue generator – they saw it as a necessary tick box for their customers.
"This is the message we are now carrying to our prospects – lowering the costs of access to modern IT monitoring means the opportunities are there for the taking."
Centreon has achieved a growth rate of over 30% per thanks to its multi-platform deployment capability, and Lyle says the company wants to "get that message out to the UK channel."
The provider recently invested in silver sponsorship of AWS Summit in Paris, London, Milan, Toronto and New York this year, after joining the APN partner program in March. Lyall said that money was well spent.
"The AWS Summit in London was a real experience," he continued. "As a relatively recent AWS partner, our story is strong but new. I didn't have any particular expectations, but when the doors opened at 8 am, hundreds of genuinely interested people poured in and it was still ongoing at 6 pm.
"The quality of the attendees was excellent - and we were quite pleased to find that many of those were interested in On-Prem as they were about Cloud solutions. People wanted to find the right solution to match their needs and weren't solely fixated on a single way of doing it. We had some great conversations."
As a result, Centreon says it is now eager to speak with more partners in the UK about how the company can assist with the challenges of deploying cloud technologies, while still maintaining legacy infrastructure.
"Deploying the same platform On-Premise, in the Cloud, or both, is currently unique on the monitoring market," Lyall said. "We are there to work with them, offering them a Silver Service if you like, in order to help them realise the revenue opportunities and answer any queries their customers have."
Stay up to date with the latest Channel industry news and analysis with our twice-weekly newsletter
Dan is a freelance writer and regular contributor to ChannelPro, covering the latest news stories across the IT, technology, and channel landscapes. Topics regularly cover cloud technologies, cyber security, software and operating system guides, and the latest mergers and acquisitions.
A journalism graduate from Leeds Beckett University, he combines a passion for the written word with a keen interest in the latest technology and its influence in an increasingly connected world.
He started writing for ChannelPro back in 2016, focusing on a mixture of news and technology guides, before becoming a regular contributor to ITPro. Elsewhere, he has previously written news and features across a range of other topics, including sport, music, and general news.