GuardiCore reveals two-tier channel partner programme
The company also appoints Exclusive Networks as its UK service provider distributor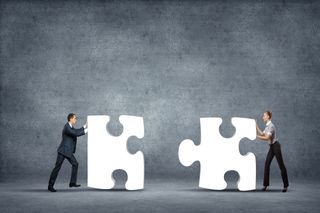 GuardiCore has built a two-tier channel strategy as it enters the UK market,as well as recruiting Exclusive Networks to distribute its GuardiCore Centra Security Platform to partners.
The two tiers of the security vendor's programme consist of one for managed security services - offering managed detection and response (MDR), Microsegmentation-as-a-Service and Managed Cloud Workload Protection - and a professional services tier designed for partners that want to offer a full range of professional services, such as security assessments, application dependency mapping, cloud migration, and incident response.
The company claimed its partner programme offers generous margins, flexible partner licensing, deal registration with protection, plus customised sales support. GuardiCore will support partners with Quick Start marketing funding to get their businesses off the ground and will help accelerate pipeline opportunities with support from its service team.
"Driven by the new realities in cyber security, including the growth and sophistication of attacks, mounting consequences of a breach, increasing integration of business processes and security, professional skills shortage and the ongoing transition to the cloud, partners are aligning their business to a more service-oriented approach that help ensure protection of their clients' most critical assets," Adrian Young, regional director of GuardiCore, said.
He added that the programme will enable partners to deliver the services businesses are seeking to help them overcome threats, without having to invest in internal resource.
"We are delighted to be working with Exclusive Networks to enable a wide-range of partner-led professional services engagements, partner operational services to deliver managed security services or provide a traditional reseller model," he said.
Stay up to date with the latest Channel industry news and analysis with our twice-weekly newsletter
Stay up to date with the latest Channel industry news and analysis with our twice-weekly newsletter
Thank you for signing up to Channel Pro. You will receive a verification email shortly.
There was a problem. Please refresh the page and try again.