Is the IT channel robust enough to withstand COVID-19 disruption?
The coronavirus pandemic is taking its toll on economies worldwide. Can the IT channel survive?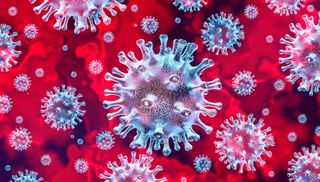 (Image credit: Shutterstock)
This year, the channel and the broader technology ecosystem has already had to contend with some significant global issues, including ongoing geopolitical tensions, extreme weather events and now the outbreak of the COVID-19 virus.
Since its first reported case in the Chinese city of Wuhan, the coronavirus has spread quickly, sending its origin city into lockdown with other cities and countries – including the UK – following suit. Sporting events have been cancelled, including most recently the Tokyo 2020 Olympics; huge business gatherings have been canned and the virus has now been given pandemic status by the World Health Organisation (WHO).
The tech world has not been left untouched. In February, IBM, Verizon and AT&T announced they were withdrawing from the RSA cybersecurity conference in San Francisco due to health concerns, although the event itself still went ahead. Intel, meanwhile, cancelled its gatherings in the US and Milan "due to the coronavirus/COVID-19 impact on the ecosystem". Mobile World Congress (MWC)'s annual gathering in Barcelona was also given the chop after multiple attendees pulled out.
Generally, industries and markets have a strong tendency to adapt and bounce back from key disturbances, but just how much of an impact will the rapid spread of COVID-19 have on IT businesses and how long could the recovery take?
Best and worst-case scenarios
Delving beneath the surface information unearths a considerable knock-on effect from the virus' origins in China. According to research from Canalys released in February, the global PC market is to fall 3.4% in a "best-case scenario". The technology analysis firm compiled a range of data from vendors, ODMs, OEMs, supply chain companies, channel partners, retailers and ISVs, placing particular emphasis on production and manufacturing in the supply chain.
Should channel health and consumer demand respond quickly to adequate supply in the market, Canalys said it expects "with 80% certainty" that a best-case scenario will prevail. This would see manufacturing capacity level return to 100% by April 2020, with the biggest hit being taken by sell-in shipments during the first two quarters. The PC market supply will normalise by Q3, it said.
The research firm added that the worldwide PC market will slowly begin its recovery starting in 2021, thanks to production levels returning to normal and pent-up demand – ultimately returning to "small year-on-year growth".
"China will be worse affected than the rest of the world, as the COVID-19 outbreak is not just a supply-side shock to production, logistics, shipping, etc, but also a demand-side shock" Canalys forecast. "In particular, PC consumer segment will be markedly more affected than demand in the commercial segment. Hence the Chinese market is expected to recover slower than the worldwide market."
In the firm's worst-case scenario – for which it then offered a 20% likelihood but given the current situation around the world is looking increasingly possible – manufacturing would return to full capacity from June 2020 onwards, with a gradual increase in the preceding months. Should this come to fruition, the Q4 recovery is expected to see an approximate return to growth of 13% year-on-year as the market stabilises, meaning a steep decline of 9% year-on-year for 2020, before a return to growth at 3% in 2021.
Impact on the channel
In terms of the disruption to the channel, China has seen a considerable fall in offline sales due to restrictions placed on the population, although Canalys' research shows that online sales have "remained operational". Nearby countries that have also been affected by COVID-19 – such as Japan, Singapore, Thailand and Indonesia – have also seen a downturn.
Most other countries around the world have not yet been hit in quite the same way in terms of sales to date – but, with escalations in the number of cases in Europe, notably in Spain and Italy – IT businesses will be largely reliant on how successful their respective governments are in containment strategies and reaction times.
In terms of distribution, the knock-on effect of supply shortages and Chinese disruptions are having an impact elsewhere, with distributors warning of delays and shortages. As Canalys notes, vendors have also been notifying channel partners that PC shipments and parts could take over three times longer to be delivered, depending on where they are based.
"Operations, while expected to normalise by Q2 2020, are likely to have a lasting impact on PC distribution as small players that do not receive shipments and are unable to fulfil orders will lose business," the research firm said.
COVID-19 could change the way organisations work
The coronavirus disruption, however, has brought about a fresh need for businesses to rethink their operations and how their staff work, which some industry observers say could lead to longer-term positives. For example, Angela Salmeron, Research Manager at IDC's European Future of Work research service, notes that many businesses can help speed up a transition to a "remote first culture" as a result of measures brought in during the pandemic.
"Many organisations across the world are sending their employees to work from home and, consequently, are revising their existing remote working policies," she said in a blog post. "This is teaching a lesson to business leaders about trust and productivity, and might result in remote working policies becoming widespread post-coronavirus."
The result would be a move towards "more personal" digital communication via tools such as video, she added, with virtual meetings becoming a regular feature. This would also involve fresh investment in scalable productivity and collaboration tools, while security would remain "top of the agenda" as remote working policies are implemented.
There are challenges, though. Claudio Stahnke, Senior Research Analyst for IDC's European Security Services, also published a blog post agreeing that there may be a switch to allowing employees to operate from home, but it raises a number of cybersecurity issues for businesses.
"This risk is opening a Pandora's box of misconfigured databases and excessive use of shadow IT, creating the perfect environment for hackers to strike," he says.
To limit the effects of opportunistic attacks during the outbreak – such as phishing attempts – Stahnke says organisations should "prioritise the creation of a secure environment for employees to work from home" and create disaster recovery policies that "can be applied by a skeleton IT security team".
Stay up to date with the latest Channel industry news and analysis with our twice-weekly newsletter
Dan is a freelance writer and regular contributor to ChannelPro, covering the latest news stories across the IT, technology, and channel landscapes. Topics regularly cover cloud technologies, cyber security, software and operating system guides, and the latest mergers and acquisitions.
A journalism graduate from Leeds Beckett University, he combines a passion for the written word with a keen interest in the latest technology and its influence in an increasingly connected world.
He started writing for ChannelPro back in 2016, focusing on a mixture of news and technology guides, before becoming a regular contributor to ITPro. Elsewhere, he has previously written news and features across a range of other topics, including sport, music, and general news.