Are distributors and resellers really on the way out?
In a shifting market, having a single focus may not cut it anymore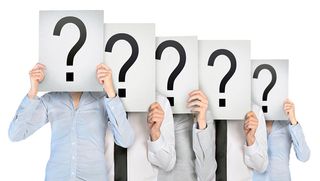 Over the last few years, there has been a lot of talk regarding how distributors and resellers conduct their operations. Many have suggested that these businesses will need to act in more of an MSP-style manner, or even that of a 'trusted partner' in order to continue to operate successfully in the market.
Distributors play a key role in a company's channel, bridging the gap between the vendor and the reseller. This will often involve helping value-added resellers (VARs) to develop their skills and knowledge base, while firms also bring together products and services from multiple vendors to form a sole point of contact.
Resellers then carry out their role of selling these products on to end users. Through this setup, they can offer customers globally recognised brands, training tools and support for services from a variety of vendors.
However, with the ever-changing IT landscape, are distributors and resellers really on the way out? Perhaps not in the strictest sense – but the way these businesses operate is undoubtedly changing.
Changing IT landscape
Many have suggested that channel companies may need to adapt to a more managed service provider (MSP) approach as IT firms continue to shift their operations to the cloud. This would then involve managing customers' IT infrastructure with a subscription model, rather than focusing on reselling to customers at a mark-up. Others have also noted that there could be gains to be made by operating as a 'trusted partner' for a specific vendor, aiding customers' IT projects with specific products or tailored services.
Gartner's predictions for the IT market in 2020 also paint a picture of how the landscape is changing. According to the research firm, the enterprise software segment was expected to be the driving force behind a return-to-growth for EMEA IT spending. Within that, Software as a service (SaaS) was expected to achieve 17.7% growth. IT services and communications services, meanwhile, were predicted to rise by 5.3% and 0.7% respectively, while spending on devices was expected to decline by 1.3%.
While these figures will undoubtedly change due to the coronavirus crisis – Gartner is now predicting an overall contraction of 8% in global IT spend – it still shows that while resellers and distributors still have a fundamental role to play, many IT businesses are already moving towards incorporating more service-based models.
The cloud has a huge role to play, too, as spending continues to rise in the segment. In January, Gartner tipped public cloud services spending to total $57.7 billion in EMEA this year, stating that IT businesses with a high percentage of spending dedicated to the cloud would become "the recognised digital leaders of the future". Indeed, despite the coronavirus outbreak cloud continues to do well, with Gartner describing it as a "bright spot" amid more gloomy forecasts. Thanks to remote working, public cloud spending is expected to grow by 19%, while spending on cloud-based telephony and messaging and cloud-based conferencing will grow 8.9% and 24.3%, respectively.
Distributors are still finding success in this shifting space by offering a range of cyber and cloud tech products and services to partners. Recently, Infinigate UK, a specialist IT security, cloud and MSP distributor, signed an agreement to distribute A10 Networks' range of IT solutions. A10 said it selected the firm due to its focused and attentive approach.
"We wanted to work with a distributor that was highly focused and experienced within the channel security space," explained Chris Martin, A10 Networks' Channel Sales Director. "When I initially reviewed the business plan and met with team Infinigate UK, I was impressed with its approach to on-boarding a new vendor and how the team quickly aligned to take A10 Networks to the correct type of partner relationship.
"Infinigate UK was not simply adding a new vendor, they wanted to successfully assess A10 Networks with regards to being the right vendor to fulfil their customer and partner requirements."
He added that vendor partners that develop trusted relationships within key verticals bring the most value and that A10 only works with those that are "happy to develop their technical skills to provide true value to the customer".
"The solutions we put in place for our valued customers takes time, patience and a lot of attention to detail. Our partners fully embrace that part of the overall project lifecycle, and work closely with A10 Networks on the successful projects we have delivered. Our partners are focused on solutions, not transactions," he said.
Adapting to market disruptions
While there is success to be found, recent severe disruptions to the tech industry and its supply chains means adaptation to market trends is more vital than ever. Incidents such as the COVID-19 pandemic and US-China trade tensions have seen hardware manufacturers and vendors hit hard.
In fact, in light of the coronavirus outbreak, analysis firm Forrester revised its 2020 tech market forecast to predict a slow-down of growth to around 2% in a best-case scenario, assuming major economies recover in the second half of the year. There is also a 50% chance that US and global markets will decline by 2% or more this year if a full recession occurs. This could mean tricky times for traditional distributors and resellers.
"In either scenario, computer and communications equipment spending will be weakest, with potential declines of 5% to 10%," said Andrew Bartels, VP and Principal Analyst at Forrester. "Tech consulting and systems integration services spending will be flat in a temporary slowdown and could be down by up to 5% if firms really cut back on new tech projects."
During this particular disruption, IT firms that have adapted to offer MSP-style focused cloud services will be of most use to businesses and end users, as the majority of people work and study remotely.
"The only positive notes would be continued growth in demand for cloud infrastructure services and potential increases in spending on specialised software, communications equipment, and telecom services for remote work and education as firms encourage workers to work from home and schools move to online courses," Bartels added.
Stay up to date with the latest Channel industry news and analysis with our twice-weekly newsletter
Dan is a freelance writer and regular contributor to ChannelPro, covering the latest news stories across the IT, technology, and channel landscapes. Topics regularly cover cloud technologies, cyber security, software and operating system guides, and the latest mergers and acquisitions.
A journalism graduate from Leeds Beckett University, he combines a passion for the written word with a keen interest in the latest technology and its influence in an increasingly connected world.
He started writing for ChannelPro back in 2016, focusing on a mixture of news and technology guides, before becoming a regular contributor to ITPro. Elsewhere, he has previously written news and features across a range of other topics, including sport, music, and general news.
Stay up to date with the latest Channel industry news and analysis with our twice-weekly newsletter
Thank you for signing up to Channel Pro. You will receive a verification email shortly.
There was a problem. Please refresh the page and try again.