Tintri reveals 'laser-focused' channel strategy
'VM-aware' storage vendor Tintri goes to market with just 20 UK partners; talks new channel programme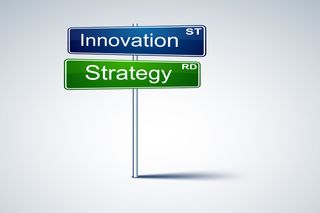 Tintri has described how it is "laser-focused" on selecting the right channel partners in its efforts to grow its presence in the UK.
The Silicon Valley-based company is looking solely to the channel to bring its flash-based VM-aware storage (VAS) products to market in EMEA, as it attempts to stand out in a market dominated by legacy vendors.
When the firm first landed in the UK in 2011 it followed in the footsteps of many US tech start-ups by quickly signing up as many partners as it could in a bid to establish a presence. In 2016 however, the vendor has trimmed this number down to just 20 UK partners, although it still retains Arrow ECS and Zycko as its local distributors.
"I want a laser-focus on the right partners that are moving into the world we're looking into. I don't want distribution handing me 100 new partners; that's not good for the financial stability of some of the resellers," Eric Berry, Tintri's VP of global channels, told Channel Pro at the firm's recent EMEA Partner Summit.
Former Avnet exec Berry was drafted in to head up Tintri's channel organisation nine months ago. In April the company announced an overhaul of its global partner programme that saw the vendor restructure its partner tiers and add a new Elite status – which has a $1m revenue threshold.
When designing the programme, Berry said it was imperative to treat each partner differently – "you can't just roll out a one-size-fits-all programme," he says. "We recognise we're not a billion dollar company. We recognise we're small and nimble and should treat our partners that way."
The exec maintains that the programme was constructed as much on things a vendor shouldn't do, as things it should. This includes taking the expense and hassle out of training and certification.
"It's very different to traditional models where engineers or salespeople would go into a classroom for days at a time," adds Mark Young, Tintri's director of systems engineering, EMEA. "We have a sales certification programme that is literally one hour. The technical training for partner systems engineers, on average, only takes three hours. It's much simpler than traditional storage vendors."
"Our focus is on end user leads, cutting the cycle time out of partners' business, getting them closer to end user opportunities," says Berry.
Nice to be niche?
Tintri's selective approach to channel recruitment is reflected in its strategy of offering a highly specialised product that targets a specific pain point for customers – in this case offering them predictable levels of performance for applications running in a virtual environment.
"We're not saying we're going to be everything to everybody, and we also say we can happily sit beside a NetApp or EMC, or whoever else it is in your datacentre," the firm's co-founder and CTO, Kieran Harty tells Channel Pro, adding that the management of applications in a virtual environment "is not being addressed well in this part of the market."
Harty – who was previously EVP of R&D at VMware – believes this will enable Tintri to stand out in a market where start-ups hustle for business alongside storage giants with enormous product portfolios. He explains: "They're trying to be everything to everybody, a general purpose that covers a whole set of different applications, like a Swiss Army Knife – it does lots of different things but you wouldn't use it for one thing, like eating your dinner. Whereas we are a specific tool that is the best for what you're doing."
The company's flagship product is Tintri VMstore, offering virtual machine data management, scale-out, Quality of Service (QoS), analytics and automation. On a basic level, it automatically aligns the customer's storage infrastructure to match the application demands of the virtual infrastructure by using VMs and virtual disks in place of conventional storage abstractions such as LUNs and volumes. It can also provide a view of all the VMs stored on the VMstore and real-time view of latency from guest VMs, vSphere hosts, the network and storage.
However, while partners appear impressed with both Tintri's product offering and its partner engagement, some industry experts point out that the vendor still has a long way to go to get its voice heard by potential customers.
Co-founder of tech analyst firm Quocirca, Clive Longbottom, agrees, maintaining that as much as he likes the technology, Tintri has still to get across the power of what it does at a business level. "Its current messaging is all very technical – manage VMs, not LUNs; assigning performance lanes and so on. It also needs to show how well it deals with containers alongside VMs – this is the future," he comments.
Aside from tweaking its messaging to more effectively target the enterprise customers, the vendor remains confident that its group of handpicked UK channel partners will profit from bringing Tintri to market.
"Tintri offers a very different value proposition to the traditional players and even the other newbies," says Young. "We are pioneering a new classification of storage, VM-aware storage. Partners like the fact we have something very different and have a different story to tell. When they're going up against ten or twelve other partners that are all selling NetApp, for example, how do they differentiate themselves? They have Tintri; that's how they differentiate themselves."
Stay up to date with the latest Channel industry news and analysis with our twice-weekly newsletter
Christine has been a tech journalist for over 20 years, 10 of which she spent exclusively covering the IT Channel. From 2006-2009 she worked as the editor of Channel Business, before moving on to ChannelPro where she was editor and, latterly, senior editor.
Since 2016, she has been a freelance writer, editor, and copywriter and continues to cover the channel in addition to broader IT themes. Additionally, she provides media training explaining what the channel is and why it's important to businesses.
Stay up to date with the latest Channel industry news and analysis with our twice-weekly newsletter
Thank you for signing up to Channel Pro. You will receive a verification email shortly.
There was a problem. Please refresh the page and try again.