Ping Identity updates partner programme with new sales tools
Microsoft has been awarded the company's Technology Alliance Partner of the Year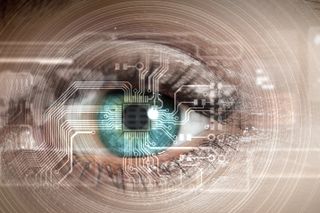 Ping Identity has introduced a range of new tools to help its Technology Alliance and Channel Programme partners boost sales and therefore revenues.
The company's Technology Alliance Programme (TAP) has been designed to build relationships with other security firms to improve identity and access management (IAM) services, using innovative technologies to make them more effective for customers.
Ping Identity's Intelligent Identity Platform sits at the centre of this, with the ability to integrate with more than 100 identity and access management (IAM) vendors. TAP comprises three tiers to reward those that help it extend its reach on the market, focusing on innovation, expansion and revenue generation.
Microsoft was recognised as this year's Technology Alliance Partner of the Year for its work to integrate Ping Identity into its Microsoft Azure Active Directory for hybrid IT environments.
"Microsoft is very proud of its partnership with Ping Identity, because it brings Azure Active Directory, the largest cloud enterprise directory, together with a leading provider of on-premises identity technology," said Sue Bohn, director of program management at Microsoft's identity division. "We look forward to continuing to innovate and extending the reach of Azure Active Directory with Ping Identity."
Ping Identity has also revealed enhanced tools for value-added resellers, distributors, managed service providers (MSPs) and systems integrator members of its Channel Programme, including an online partner directory, app integrations catalogue, a wider selection of resources, training and education to facilitate sales of its IAM portfolio.
"With our strong global partner network and the investments we're making in our partner ecosystem, we're well positioned to continue enabling the expertise, value-added services and technology that are critical to driving success for our customers," said Andre Durand, CEO at Ping Identity.
Stay up to date with the latest Channel industry news and analysis with our twice-weekly newsletter
Stay up to date with the latest Channel industry news and analysis with our twice-weekly newsletter
Thank you for signing up to Channel Pro. You will receive a verification email shortly.
There was a problem. Please refresh the page and try again.