Digital Transformation and the channel
How can the channel enable and assist their customers on their Digital Transformation journeys?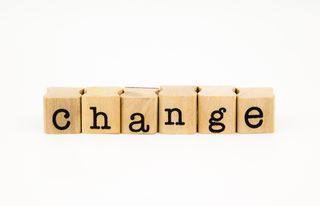 If someone were to ask you for the top talking points in the IT industry in 2016, it's likely Digital Transformation would be up there. We've seen the concept pushed hard by IT vendors and other interested parties for a while now, but this year saw the idea finally begin to move beyond the hype cycle and into the boardroom.
In fact, by the end of 2017, IDC estimates that two-thirds of the CEOs of global 2000 enterprises will have digital transformation at the centre of their corporate strategy.
But what does this seemingly catch-all phrase really mean? And how can the channel take advantage of the movement? Read on for our guide as well as the latest news...
Digital transformation - Latest news
05/09/2018: Digital transformation market will be worth $431.71 billion by 2021
Rapid growth will see the digital transformation market top $431.71 billion in value by 2021, a new market review has estimated, thanks to a compound annual growth rate of 19.2%.
The report from Zion Market Research (via Digital Journal) concluded that certain factors were currently driving the expansion, including global innovation in ICT and embedded systems, as well as increased customer demand.
Additionally, the analysis points to advancements in digital electronics and their increasing adoption across various industries – such as construction and automotive - as another key market-driving factor across the forecast period, citing specifically the growing demand for augmented reality devices (such as head-up displays and eyeglasses).
Large businesses such as Google, Apple, SAP AG developing popular and strong brands was also found to be a core factor, although this increasing competition is "restraining the market growth" despite the increase, ZMR said.
Overall, sectors that are currently seeing a greater level of investment in digital transformation include: banking, financial services and insurance, healthcare, telecommunications and IT, automotive retail, manufacturing and government, the report found.
"The major vendors in the digital transformation market are Apple, Oracle Corporation, IBM Corporation, EMC Corporation, SAP AG, CA Technologies, Adobe Systems, Microsoft Corporation, Hewlett-Packard (HP), and Google, among others," ZMR concluded.
Digital Transformation and the channel
There are countless definitions to be found but, essentially, digital transformation is the application of technology to business processes which can help an organisation flourish – whether that's streamlining operations, getting closer to customers, enabling employees to become more productive or creating cost savings.
The important thing to note, however, is that digital transformation is not about selling IT into an organisation; it's a much bigger, boardroom conversation that is likely to involve a host of C-level executives.
Indeed, 79 percent of CIOs report that the number of business projects involving the IT department has risen compared with five years ago1. Technology has become an integral part of doing business in today's world and digital transformation will play a crucial role organisations' growth strategy moving forward.
As you can imagine, there is significant pressure among organisations – both private and public sector – to embrace digital transformation. This is particularly of interest to those established businesses that feel threatened by the wave of new digital-savvy market entrants that seem intent on causing disruption.
A 2015 report by the MIT Center for Digital Business and Deloitte found that "maturing digital businesses are focused on integrating digital technologies, such as social, mobile, analytics and cloud, in the service of transforming how their businesses work. Less-mature digital businesses are focused on solving discrete business problems with individual digital technologies."
However, digital transformation is a huge leap for many organisations; embarking on a digital transformation programme comes with a set of challenges that require a significant amount of change and careful planning.
For example, organisations must factor in the cultural changes they'll and challenges of adjusting to adopting and relying on unfamiliar technologies.
One UK MSP, Annodata, explained recently: "It can often be difficult for organisations to know where to start on their path to digital transformation. In fact, adopting new technologies at an excessive rate without a concrete strategy can disrupt the everyday working functions of a business, causing more harm than good. Care must be taken to ensure that the technology follows the strategy and not the other way around.
"Companies should look to achieve attainable goals that will bring tangible benefits to the way they operate."
This is where the channel comes in; those organisations will need the much-used description of 'trusted advisor' to guide – and potentially hand-hold – them along the way. It's much more than selling some hardware, or even a full solution stack. The IT provider here must present itself as a business advisor, someone that's an integral part of the decision-making process within an organisation itself.
Up to now, many of the large digital transformation project have been implemented by global Systems Integrators that have established dedicated practices, but as the technological and cost barriers diminish, the benefits are trickling down to midsized companies too – which means more business for IT providers serving that market.
You can help your clients assess the new technology that will be most suitable for their business, and separate the hype from the reality. You will need to embed yourself into your client's organisation, taking an extra seat in the boardroom.
But as a solution provider, it's important to keep ahead of the curve when it comes to digital transformation, as it won't be too far ahead in the future when tech such as the Internet of Things (IoT) and Artificial Intelligence (AI) or machine learning will become a more common part of the experience.
Digital transformation presents as much of a challenge to the solution provider as the customer, and will involve a steep learning curve for all – it is not a traditional supplier/customer engagement model after all. Bit digital transformation projects offer the change for you to establish long-term, close, profitable relationships with your clients.
1 The annual study was developed by Robert Half UK and is conducted by an independent research firm.
Stay up to date with the latest Channel industry news and analysis with our twice-weekly newsletter
Christine has been a tech journalist for over 20 years, 10 of which she spent exclusively covering the IT Channel. From 2006-2009 she worked as the editor of Channel Business, before moving on to ChannelPro where she was editor and, latterly, senior editor.
Since 2016, she has been a freelance writer, editor, and copywriter and continues to cover the channel in addition to broader IT themes. Additionally, she provides media training explaining what the channel is and why it's important to businesses.
Stay up to date with the latest Channel industry news and analysis with our twice-weekly newsletter
Thank you for signing up to Channel Pro. You will receive a verification email shortly.
There was a problem. Please refresh the page and try again.